Are you an artist looking for a new way to experiment with your work? If so, you may want to try using alcohol inks. This type of ink can produce stunning results and is perfect for beginners. This blog post will share tips on using alcohol inks safely and effectively. We'll also show you some easy techniques that you can try out yourself.
So if you're ready to explore the world of alcohol inks, keep reading.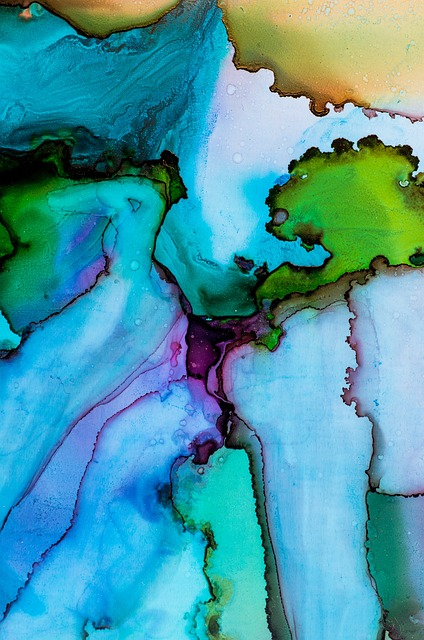 Disclaimer: This post may contain affiliate links. If you make a purchase by clicking on an affiliate link, Nevue Fine Art Marketing may earn an affiliate commission at no additional cost to you. Affiliate relationships include, but are not limited to, Bluehost, Tailwind, Skimlinks, SareASale and StudioPress. To learn more visit Affiliate Link Disclosure Policy
What is Alcohol Ink
Alcohol ink is a dye-based ink made with a mixture of isopropyl alcohol and pigments. These inks are highly pigmented and vibrant, making them popular for use in arts and crafts.
Alcohol inks can be used on various surfaces, including glass, metal, ceramic, plastic, and paper. One advantage of alcohol ink projects is that they dry quickly and do not smudge or bleed once dry.
Alcohol inks are also waterproof and fade-resistant, making them ideal for scrapbooking and other projects exposed to light or moisture.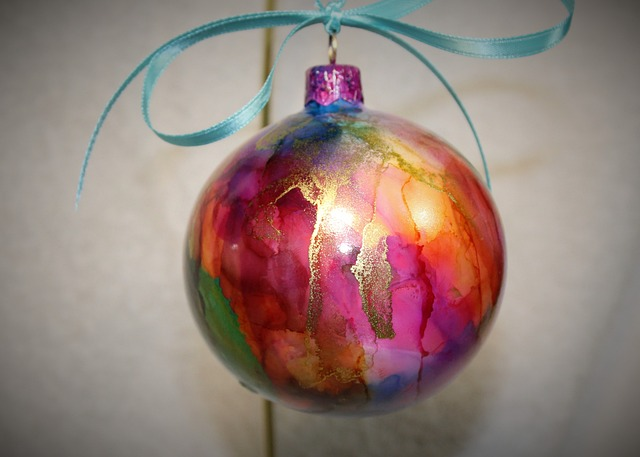 Alcohol Ink Art
Alcohol ink art is a type of painting that uses alcohol-based ink. The inks are highly pigmented and have a low viscosity, which makes them ideal for creating colorful abstract designs.
Alcohol ink paintings are typically made on non-porous surfaces such as glass or metal. The inks can also be used on yupo paper, but the results are not as dramatic.
To create an alcohol ink painting, the artist applies a small amount of ink to the surface. The inks will quickly spread out, creating unpredictable and often beautiful patterns. Once the inks have dried, the painting can be sealed with a varnish to protect it from damage.
Alcohol ink art is a relatively new art form but has already gained a devoted following among alcohol ink artists and collectors.
What Supplies Are Needed For Alcohol Ink Art Projects
When creating alcohol ink paintings, it is essential to use the proper alcohol ink supplies to achieve the best results.
Here is a list of the supplies you will need for an alcohol ink project:
You're ready to start creating an alcohol ink masterpiece with these supplies.
What Type Of Paper Should Be Used For Alcohol Ink
Alcohol inks are a type of dye-based ink that can be used on various surfaces. Because they are highly pigmented and transparent, they can create beautiful, colorful effects.
One of the most popular surfaces for alcohol ink is yupo paper. Yupo paper is an entirely waterproof synthetic material that does not absorb ink. This makes it ideal for creating swirling, marbled effects.
However, yupo paper can be expensive and difficult to find. Another good option for alcohol ink is glossy cardstock. Glossy cardstock has a smooth, shiny surface that allows the ink to glide evenly. It is also less likely to warp or buckle when wet, making it a good choice for larger projects.
Ultimately, the best type of paper to use for alcohol ink depends on your preferences and the effect you try to achieve.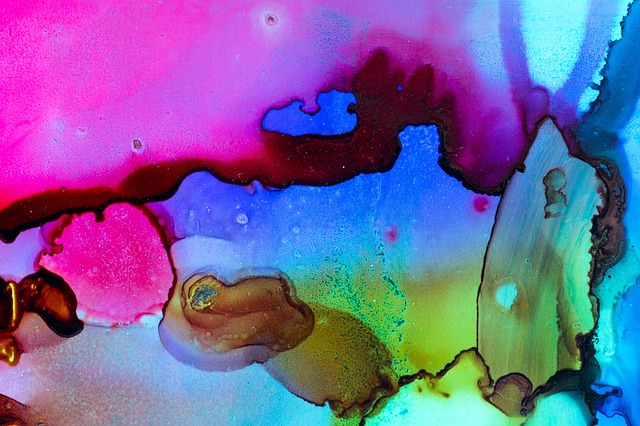 How To Use Alcohol Ink
One popular way to use Alcohol Ink is to create abstract paintings. To do this, apply the ink to a non-porous surface using a dropper or brush. Then, a straw or tool blows the ink around the surface, creating unique and beautiful patterns.
Alcohol Ink can also tint vases, glasses, ornaments, and other household items.
Apply the ink to the desired area and allow it to dry. For best results, seal alcohol ink art with a clear coating once the ink has dried.
With its bright colors and potential for customization, Alcohol Ink is a great way to add personality to any art project.
How To Mix Alcohol Ink Colors
While many premixed colors are available, some prefer to mix their own custom colors.
Mixing alcohol ink colors is relatively simple and only requires a few supplies.
First, gather your chosen ink colors along with a mixing surface and some applicator (a brush, cotton swab, or piece of paper towel will work).
Next, use the applicator to add drops of each color onto the mixing surface.
Finally, use the applicator to swirl the colors together until you have achieved the desired shade.
Remember that alcohol ink dries quickly, so work quickly if you need to make adjustments.
With a bit of practice, you'll be able to mix any color you can imagine.
Alcohol Ink Technique
Alcohol inks are a versatile medium that can create various finishes, from glossy and colorful to soft and dreamy. You can find the perfect look for your project by experimenting with different techniques.
Here are some of the most popular alcohol ink art techniques:
Direct Application: This is the simplest and most common way to use alcohol inks. Apply the ink directly to your surface using a cotton swab or other applicator.
Glazing: Mix the ink with a blending solution like 99% isopropyl alcohol to create a translucent effect. Apply the mixture to your surface with a brush or sponge and allow it to dry.
Resist: Add interest to your project by creating borders or patterns with resist mediums like masking fluid or wax paper. Apply the resist medium to your desired area, and then apply the ink over the top. The resist will repel the ink, creating a dramatic contrast.
Fading: For a soft, dreamy look, try fading the edges of your design. To do this, apply a heavier ink concentration to the center of your project and then lightly blend it out toward the edges. Allow the ink to dry completely before adding any additional layers.
Alcohol inks are a fun and easy way to add color and interest to any project. You can create unique and stunning works of art by trying out different techniques.
Applying Alcohol Ink
There are many different ways to apply alcohol ink for alcohol ink art. The most common way is to use an applicator, like a brush or sponge. This allows you to control the amount of ink you're applying and where you're applying it. You can also create exciting effects using different applicators or multiple layers of ink.
Another popular way to apply alcohol ink is to drip it onto the surface you're working on. This can create interesting patterns and textures and can be a lot of fun to experiment with. You can also experiment with mixing different ink colors before you apply them to create unique color blends.
Mix alcohol ink with other substances, like acrylic paint or resin, to create new effects. There are endless possibilities when it comes to designing with alcohol ink, so get creative and see what you can come up with.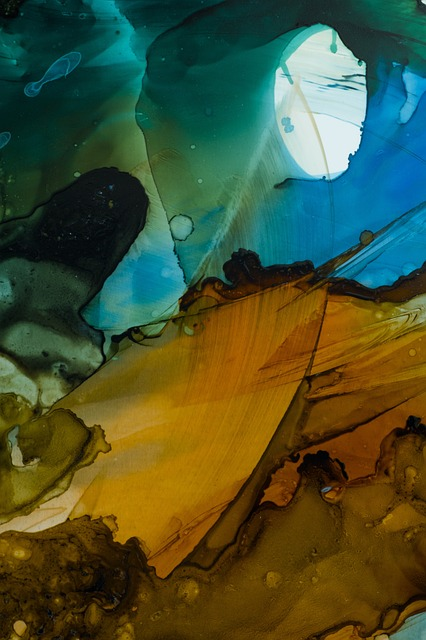 What Is An Alcohol-Blending Solution
An alcohol blending solution is a crucial tool for alcohol ink artists. It allows you to create smooth, graduated transitions between colors and lighten or darken the overall tone of your painting.
Blending solutions typically consist of 99% isopropyl alcohol and 1% distilled water, although the exact proportions can vary depending on the brand.
When using a blending solution, it's essential to work with multiple thin coats so that the colors don't become muddy. You can also add a few drops of blending solution to your ink palette to help keep the colors from drying.
A blending solution is a versatile tool that can help you create beautiful alcohol ink pieces.
Sealing Alcohol Inks
Because alcohol ink is highly pigmented, it can be challenging to seal and protect artwork made with this medium. However, a few different methods can seal alcohol ink art.
One standard method is to spray the painting with a clear sealant or varnish. A spray varnish and UV archival spray will help to prevent the colors from running or smudging, but it may also dull the vibrancy of the colors.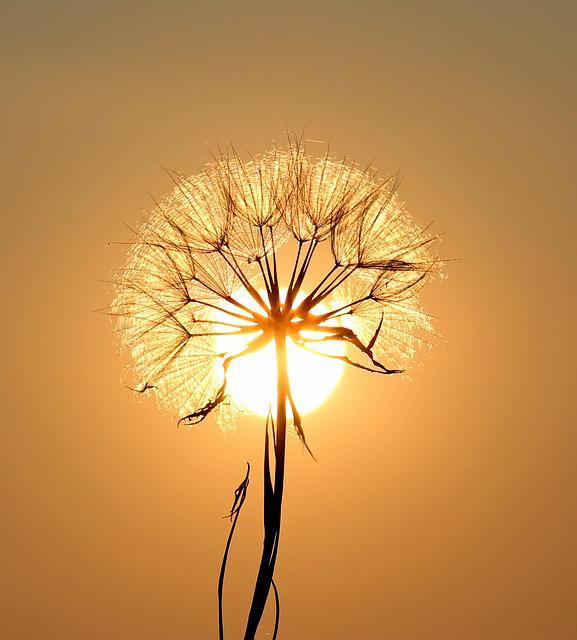 UV Protectant Spray
To help protect your art from the damaging effects of UV light, you can use a UV protectant spray. This spray creates a barrier between the ink and the environment, helping to prevent fading and color changes. UV protectant sprays are available in clear and matte finishes so that you can choose the best suits your needs. Whether a professional artist or a hobbyist, a UV protectant spray like Krylon UV Spray is an excellent safeguard for your work.
Another option for sealing alcohol ink art is to coat the artwork with a resin layer. This will create a glossy finish and provide substantial UV protection and a barrier against moisture. However, it is essential to note that resin can be toxic if inhaled, so it should be used in well-ventilated areas.
Protecting alcohol ink art will help to preserve its beauty for years to come, regardless of which method you choose.
Tips And Tricks For Using Alcohol Ink
Alcohol ink is a versatile medium that can be used for various projects.
Here are a few tips and tricks for getting the most out of this versatile medium:
Use a non-porous surface: Alcohol ink will sink into porous painting surfaces like paper, cloth, and wood. Use a non-porous surface like glass, metal, ceramic tiles, wine glasses, or plastic for the best results.
Protect your work surface: Alcohol ink can be difficult to remove from surfaces once it dries. To protect your work surface, cover it with wax paper or another protective layer.
Use multiple colors: Alcohol ink comes in a wide range of colors. Use various colors to create depth and interest in your alcohol painting for the best results.
Add details with markers: Fine-tip markers can add details and accents to your alcohol ink project. Choose markers specifically designed for use with alcohol ink for best results.
By following these tips and tricks, you can get the most out of alcohol ink and create beautiful projects that impress you.
Conclusion:
Alcohol ink is a fun and vibrant medium that can be used to create unique pieces on a variety of different surfaces. In this article, we have discussed what alcohol ink is, how to use it, the supplies you will need, the type of paper you should use, how to mix colors, and tips and tricks for getting the most out of this medium. We have also included some examples of projects that you can create with alcohol ink. Sealing your alcohol ink artwork with a Kamar varnish and additional UV protection will help to preserve its beauty for years to come.
Related Posts:
Best Oil Pastel Blender For Blending Oil Pastels
What Waterproof Pen and Ink Should I Use For Watercolor?
The Beginner's Guide To Painting On Glass with Acrylics