Artists can now monetize their art through free apps for art. With the rise of art-selling apps, more and more artists are finding ways to make a living from their work. Whether you're a professional artist or someone who's just starting, there are a variety of apps for selling artwork that can help you make money from your art. In this guide, we'll provide a step-by-step overview of how to monetize your art through apps. We'll cover tips on how to get started, the best art-selling apps to use, and how to maximize your profits. You can make a living from your art with the right tools and strategies. Let's get started!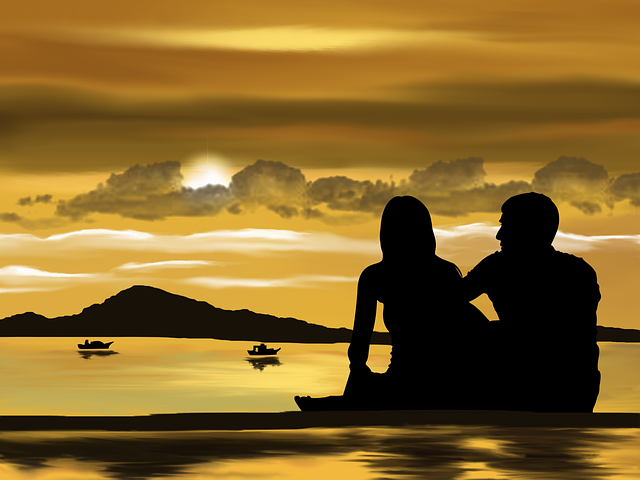 Disclaimer: This post may contain affiliate links. If you make a purchase by clicking on an affiliate link, Nevue Fine Art Marketing may earn an affiliate commission at no additional cost to you. Affiliate relationships include, but are not limited to, Bluehost, Tailwind, Skimlinks, SareASale and StudioPress. To learn more visit Affiliate Link Disclosure Policy
Understanding the Basics of Monetizing Art Through Apps
When monetizing art, apps are a great way to get started. There are a variety of free apps for art that allow artists to showcase and sell their work. Whether you are a professional artist, a beginner, or just looking to make some extra money, there are art apps that can help you make money from online sales.
The first step is to find an app that is right for you. There are apps for selling artwork that range from basic to more advanced. Some apps are free, while others require a monthly subscription or a one-time fee. Depending on your needs, you can find the best app for selling your artwork.
Once you have chosen an app, the next step is to create an account and upload your artwork. Many apps offer tutorials and tips on creating a successful profile and uploading your artwork. You can quickly and easily start selling your art with the proper guidance.
Using apps for selling art prints can open up a whole new world of opportunities for monetizing art. With the right app, you can take the first step towards monetizing art and making a living from your passion.
Explore Free Apps for Selling Artwork
Artists have long sought out ways to monetize their work, and in recent years, the rise of free apps has made it easier than ever to do so. Various apps are available from selling original pieces to offering digital prints, including free drawing apps, painting apps, sketch apps, image mockup apps, and digital art apps that make it simple to get started.
One of the most popular free apps for selling artwork is Etsy. With Etsy, artists can easily upload images of their work and set their own prices. Additionally, the app provides a platform for buyers to connect with sellers, allowing artists to reach a larger audience. Other famous art selling apps include ArtPal, Artfinder, and Fine Art America. These apps offer a range of features, such as customizable profiles, secure payment processing, and easy shipping options.
Overall, many free apps are available for artists to monetize their work. From Etsy to ArtPal, these apps provide a great platform for artists to showcase their art and find buyers.
Free Drawing Apps
Autodesk Sketchbook – This app offers a user-friendly interface, customizable brushes, and a range of tools for creating digital artwork.
MediBang Paint – This app is designed for comic book artists, but it also has plenty of features for drawing and painting.
Krita – This open-source painting program is perfect for artists who want to create detailed and complex artwork.
GIMP – This image-editing software can also be used for drawing and painting thanks to its extensive tools and customization options.
Inkscape – Inkscape is a vector graphics editor with many drawing features such as freehand drawing, shape tools, text tools, cloning, etc.
Paint.NET – This app is perfect for those who need a lightweight program for sketching, outlining, and adding effects to their digital artwork.
It's worth noting that while these apps are free, they may have in-app purchases or premium features that require payment.
Discover Art Selling Apps
When finding the right app for selling artwork, there are key features to look out for. Look for an app that allows you to easily upload and manage your artwork, set prices, and accept payments. Additionally, consider apps that offer features such as digital signatures, customer reviews, and analytics to help you better understand your customers and track your success. With the right app, you can take your art career to the next level.
Etsy – Etsy is an online marketplace specializing in handmade and vintage items, including art. It is a popular platform for independent artists and creators to sell artwork.
eBay is another well-known online marketplace where artists can sell artwork and reach a large audience.
Saatchi Art – Saatchi Art is an online art gallery that connects artists with buyers worldwide. The platform offers a wide range of contemporary art in various styles, mediums, and price ranges.
Artfinder – Artfinder is a curated online marketplace for original art from independent artists. The platform offers various artwork in various mediums, including paintings, sculptures, photography, and digital art.
UGallery – UGallery is an online art gallery that features curated collections of original artwork from emerging artists. The platform offers a range of mediums, styles, and prices, making it accessible to a wide range of buyers.
For selling art offline, some popular options include participating in art fairs, exhibiting artwork at galleries, renting booth space at local markets, or partnering with coffee shops, restaurants, and other businesses to display your art.
Advantages of Using Apps to Sell Art
The advantages of using an art app to sell art are numerous. Established artists can easily create and manage their online store, list artwork for sale, and track orders and payments. Additionally, apps for selling art online provide art lovers with a convenient way to shop and purchase art from the comfort of their own homes. Artists can also use the platform to promote their work to a larger audience and build customer relationships. With the help of these apps, art selling has never been easier.
Tips for Maximizing Profits from Art Selling Apps
The first step is to research the various art-selling apps available and find one that best fits your needs. Many of these apps offer free trials, so test the features and decide which is best for you. Once you have chosen an app, please take advantage of its promotional opportunities. This could include discounts, special offers, or even free shipping.
Next, create a portfolio of your artwork and include high-quality photos and clear descriptions. This will help potential buyers understand what they are buying and make it easier for them to purchase. Additionally, consider setting up a store page on the app so customers can find your artwork more easily.
Finally, it is essential to stay active on the app. Post regularly, promptly respond to customer inquiries, and watch for new features or promotional opportunities. You can maximize your profits by taking the time to do these things.
In conclusion, monetizing art through apps is a great way for new artists to reach a wider audience and profit from their work. With the right strategy, artists can use free apps for selling art to maximize their profits and reach more potential customers. Artists can increase sales and build a successful business by exploring different art-selling apps and taking advantage of their advantages. Finally, artists should use keywords to help promote their artwork and make it easier for potential customers to find their work. By following these steps, artists can find success in monetizing their art through apps.
Frequently Asked Questions
Q1: What are the benefits of using apps to monetize my art?
A1: Using apps to sell art online offers a range of advantages, including the ability to reach a wider audience, the ability to set your own prices, and the ability to track your sales and profits. Additionally, apps make marketing your art and building a following easier.
Q2: What are some free apps for selling art?
A2: There are a variety of free apps for selling art, including Etsy, ArtPal, and Redbubble. These apps offer features such as customizable shop pages, the ability to showcase your artwork, and the ability to connect with potential buyers.
Q3: What types of art can I sell through apps?
A3: Most art-selling apps support various art forms, including paintings, photographs, sculptures, and digital art. Some print-on-demand service apps also allow you to sell prints of your artwork.
Q4: How can I maximize my profits from art-selling apps?
A4: To maximize your profits from art-selling apps, it is essential to set competitive prices, create engaging descriptions for your artwork, and promote your artwork on social media. Additionally, offering discounts and promotions can help to attract potential buyers.
Q5: What are some tips for creating a successful art-selling app?
A5: When creating a successful art-selling app, it is essential to make the user experience easy and intuitive. Additionally, you should ensure that your app is well-designed and visually appealing. Furthermore, including features such as secure payment processing and customer support is essential.
Q6: How can I protect my artwork when selling through apps?
A6: Many art-selling apps allow you to set usage restrictions for your artwork, such as prohibiting the resale or distribution of your artwork. Additionally, some apps provide copyright protection for your artwork.
Related Posts:
17 Creative Art Business Ideas To Supplement Your Income
How You Can Make Money Being an Artist
3 Facebook Apps to Engage with Customers
Benefits of Using Social Media for Artists
9 Different Ways Artists Can Diversify Their Income Streams