For many self-taught artists, it can be difficult to make money from their artwork. Many have difficulty finding the right outlets and opportunities to showcase their work, while others don't know how to price their art or market themselves correctly.
But it doesn't have to be this way. There are plenty of ways for self-taught artists to make money from their art—you have to know where and how to look.
Here is a guide on how to make money as a self-taught artist.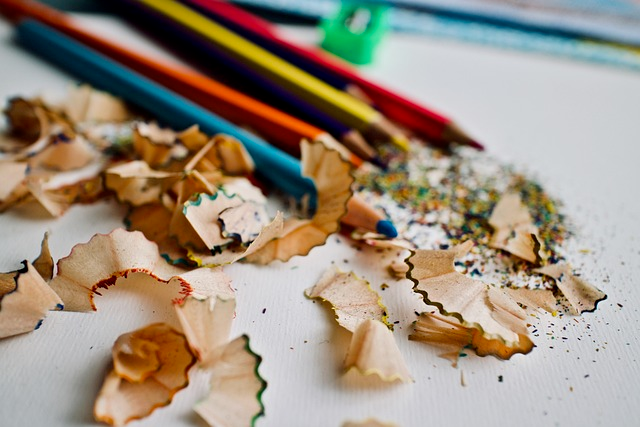 Disclaimer: This post may contain affiliate links. If you make a purchase by clicking on an affiliate link, Nevue Fine Art Marketing may earn an affiliate commission at no additional cost to you. Affiliate relationships include, but are not limited to, Bluehost, Tailwind, Skimlinks, SareASale and StudioPress. To learn more visit Affiliate Link Disclosure Policy
Find Local Art Fairs & Festivals
One great way for self-taught artists who do not have formal art training and wish to make money is by attending local art fairs and festivals. Participating in these events allows you to meet potential customers, show off your work, and sell your pieces directly. You can also create new relationships with galleries or other artists that could potentially lead you to more opportunities in the future.
When attending local art fairs and festivals, bring plenty of business cards or flyers so that people will remember you when they get home. Additionally, offer discounts or specials at these events—this can help draw people in and encourage them to purchase your artwork.
Tips For Selling Art At Local Art Shows
Research the show.
Before committing to a show, do your research. Read reviews online, talk to other professional artists who have participated in the show, and visit the exhibit to see other artists' work and get a feel for it. This will help you determine if the show is a good fit for your own style and if it's likely that you'll make sales.
Choose the proper work.
Not all of your work will be a good fit for every show, so choose wisely. Consider the type of work that tends to sell well at art shows and select pieces that you think will appeal to those who attend the show. For example, if the show is at a beach, you might not do well if you create American folk art.
Price your work correctly.
One of the most critical aspects of selling art at shows is pricing your work correctly. If you price your work too high, you likely won't make any sales. But if you price it too low, you won't make as much money as you could have. Do some research on comparable pieces before setting your prices. It is possible to build a thriving art career by taking the time to research successful artists.
Create an attractive display.
Your display is essential because it's one of the first things potential buyers will see when they approach your booth. Make sure your presentation is clean, well-lit, and organized in a way that makes sense. You want potential buyers to see and appreciate your work.
Promote your work ahead of time.
Use social media and other marketing channels to promote your work before the show begins. This will help generate interest and foot traffic to your booth on opening day. Be sure to include information about where people can find you at the show so they can come to see your work in person.
Be professional and courteous.
It's important to remember that art shows are businesses, so you must act professionally while manning your booth. Greet potential buyers with a smile, answer their questions knowledgeably, and be respectful even if they don't make a purchase.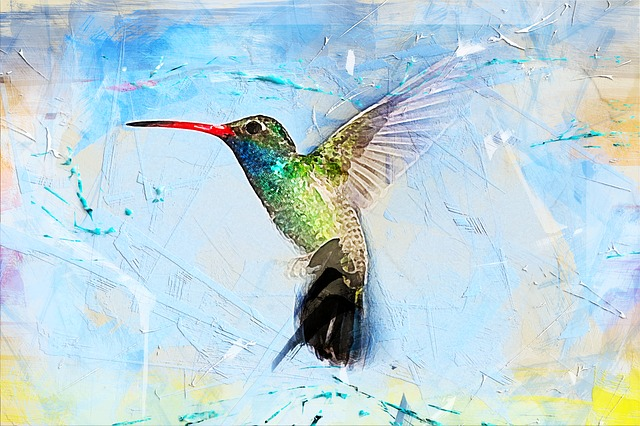 What To Bring To An Art Show
Artwork
Of course, you must bring your artwork to the art show. Make sure to pack it carefully so that it doesn't get damaged in transit. If you're selling paintings, you may want to invest in some foam core board or bubble wrap to protect them.
Tables and Chairs
You will also need to bring tables and chairs for your booth. Most art shows will provide a limited number of tables, so it's a good idea to bring your own, just in case. Folding chairs are easy to transport and set up, and they'll be more comfortable for you and your customers than standing the whole day.
Canopy or Tent
A canopy or tent is also a good idea, especially if the art show is outdoors. It will provide shade for you and your artwork and make your booth more visible from a distance.
Lights
Lights are essential for two reasons: they make your booth more visible at night and make your artwork look its best. If you're selling paintings, consider bringing some spotlights so potential customers can see them from a distance.
Business Cards and Flyers
Business cards and flyers are essential for marketing your business at an art show. Make sure to include your contact information on the cards so interested customers can reach you after the show. You can also use the flyers to promote special deals or discounts.
Price List
A price list is also a must-have; potential customers won't know how much your artwork costs unless you tell them. You can create a simple price list using a word processing program or design software or purchase pre-made price lists from an office supply store.
Cash Box and Change
You'll need a cash box to store money received from sales and change for making transactions. It's good to have at least $100 in small bills to make changes for larger purchases. You may also want to bring a checkbook if someone wants to write a check for their investment.
Credit Card Reader
You'll need a credit card reader to process transactions if you accept credit cards. Many types of credit card readers are available, so choose one compatible with your smartphone or tablet.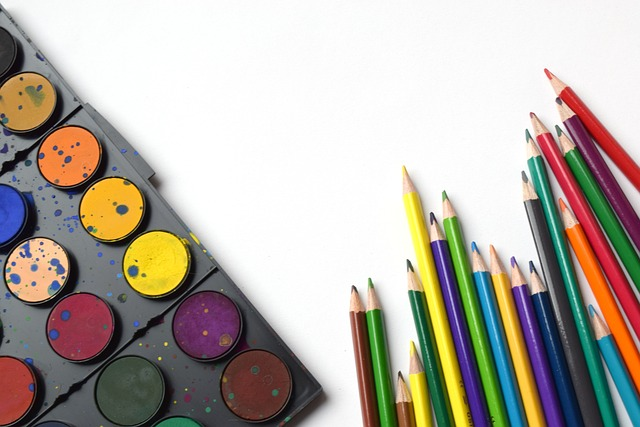 Start an Online Store
If you don't want the hassle of physically attending events, setting up an online store is another excellent option for making money as a self-taught artist without a formal art education. With online art galleries, you can reach a much wider audience than if you were selling your art created only at local art fairs and festivals—plus, it's easier than ever with platforms like Shopify or Etsy that allow anyone to set up an eCommerce store within minutes.
How To Drive Traffic To Your Art Website
You do not have to attend art school or formal training to build a website. Most art schools will teach you art fundamentals but not how to make money from the visual arts you create.
Start a Blog
One of the best ways to drive traffic to your online art gallery is to start a blog. A blog is an excellent platform for sharing your art, connecting with other artists, and building a following. You can use your blog to share news about upcoming exhibitions and your art journey, post pictures of recent work, and write articles about the art world.
Use Social Media
Social media is another excellent way to drive traffic to your online art gallery. Platforms like Twitter, Facebook, and Instagram are perfect for sharing your art with a broader audience. You can use social media to promote exhibitions, share photos of your work, and connect with other artists.
Submit Your Work to Online Galleries
Many online galleries showcase the work of up-and-coming artists. Submitting your work to these galleries is a great way to get exposure to your art and drive traffic to your website.
Participate in Online Forums
Online forums are a great place to connect with other artists and discuss the latest news in the art world. You can use forums to promote your online art gallery and share information about upcoming exhibitions.
Guest Post on Art Blogs
Guest posting on art blogs is another great way to get your online art gallery exposure. By writing guest posts, you can reach a new potential customer audience and build links to your website.
Advertise Your Gallery
Advertising is a great way to drive traffic to your online art gallery. You can use Google AdWords or Facebook Ads to target potential customers interested in buying art.
Optimize Your Website for Search Engines
Ensuring your website is optimized for search engines is another crucial step in driving traffic to your gallery. You can do this by including keywords in your titles and descriptions and by making sure that your website is mobile-friendly.
Use Email Marketing
Email marketing is a powerful tool that can be used to drive traffic to your online art gallery. You can use email newsletters to promote exhibitions, share new work, and build relationships with potential customers
Consider investing in excellent packaging materials so that when customers receive their orders, they're not disappointed—this can help increase customer satisfaction and boost sales. If possible, offer free shipping or discounts for larger orders—these incentives can help draw customers in and give them the incentive to buy from your store rather than competitors.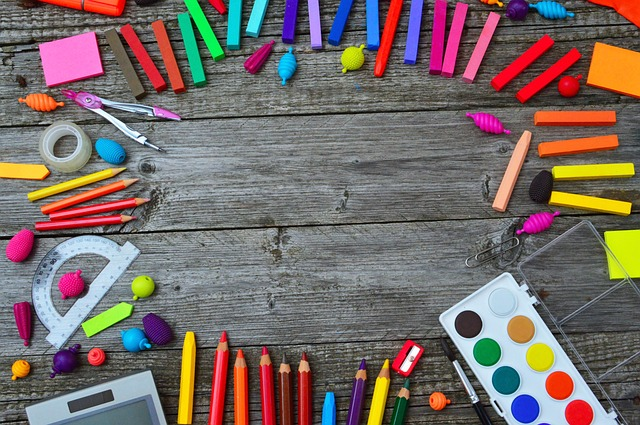 Create a Patreon Page
Another great option for making money as an artist is by creating a Patreon page. Patreon is a platform designed specifically for creators who want fans and followers to support their work financially regularly (think of it like a subscription service). With Patreon, users pledge small amounts of money each month in exchange for exclusive content, such as behind-the-scenes footage or early access previews of upcoming works. This is especially helpful if you already have an established fan base but need additional financial support—it also helps build loyalty between fans because they feel like they are part of something special by supporting your work on Patreon.
Conclusion:
Making money as a self-taught artist who doesn't have an art degree doesn't have to be complicated—you need to know where and how to look for ways to make money. Attending local art fairs and festivals gives you a chance to meet potential customers face-to-face while also networking with creators in your art community; starting an online store allows you to reach wider audiences all over the world; creating a Patreon page enables dedicated fans to support your work financially regularly; there are dozens of ways make money as a self-taught artist. All it takes is a bit of research to find out which methods best fit your goals — once you do that, the sky is the limit. With dedication and perseverance, you, too, can have your art seen in the art world.
Related Post:
How To Become a Self-Taught Artist: Unlock Your Creative Potential
The Importance of SEO in Fine Art Business
How To Prepare For An Outdoor Art Fair
What Information To Put On A Craft Business Card