Starting an art business and making a living as an artist is a challenge, no matter your preferred medium. Whether you enjoy painting, sculpting, or making handcrafted items, you need to sell your work to make money.
So how do you sell art online? You need to think of your art as a business and use many of the same strategies used by companies to sell products or services to the public. This involves setting up a website and social media profiles along with various online marketing techniques.
Starting an art business is still hard work. Luckily, you have this guide to walk you through each step.
Disclaimer: This post may contain affiliate links. If you make a purchase by clicking on an affiliate link, Nevue Fine Art Marketing may earn an affiliate commission at no additional cost to you. Affiliate relationships include, but are not limited to, Bluehost, Tailwind, Skimlinks, SareASale and StudioPress. To learn more visit Affiliate Link Disclosure Policy
How To Start An Art Business And Make Money
Selling your art online is not something that you should just jump into. There are multiple stages to setting up and running a successful online business:
Selecting your niche market
Choosing a name for your art business
Researching competition and target audience
Creating a custom website
Setting up payment and shipping options
Establishing policies and prices
Setting up on third-party marketplaces
Creating social media business profiles
Developing marketing strategies
Analyzing and improving your strategies
You also need to create great artwork. While marketing your art business will likely take up a considerable amount of your time, you still need to devote time to your art. Continue to improve your craft and artistic abilities.
For free drawing tutorials visit Drawing Tutorials.
For premium video painting tutorials visit Blueprint.
1. Selecting Your Niche Art Market
Selecting a niche market is a common strategy for new businesses as it helps you narrow the competition and focus on a specific target audience. Art is a broad category that includes a wide range of styles and mediums. Instead of selling to everyone, you should try to sell to those who are specifically seeking your type of product.
Niche markets in the art world can include a focus on different mediums or subject matter. Example art niches include:
Abstract painting
Landscape painting
Modern sculptures
Home décor and wall art
Technical illustrations
Political or social commentary
Think about the common themes that unite your artwork. Do you enjoy creating art that revolves around a specific theme? Do you enjoy painting portraits? Deciding what you like to do may help you choose the right niche and should be the first step in starting an art business.
For more information on niche marketing visit:
For more information about target audience visit:
2. Choosing a Name for Your Art Business
Your art business needs a name to help separate it from your personal life. Many artists simply choose to use their real name combined with "art", such as "Jane Smith Art."
You could also try to incorporate your niche market, such as "Jane Smith Painting." However, avoid getting too specific with your name. If you include "landscape painting," you limit the ability of your art business to grow and cover different niche markets.
Perform a Google search for the name to see if it is already taken. Keep in mind that you can still use your real name if you find another entrepreneur with the same name in a different market. For example, "Jane Doe Realty" is not a direct competitor to "Jane Doe Painting."
After settling on a name, make it legal. Some states require you to obtain a business license even when conducting business under your legal name.
Even if a business license is not required, you will likely need to submit doing business as (DBA) forms at your local city clerk office. A DBA form allows you to accept payments and establish bank accounts using your chosen art business name.
For more information about writing art business names visit How To Write Perfect Art Business Names.
3. Researching Your Competition And Audience
Before getting too far into the development of your business, examine the market. Analyze your competition to find out what type of art sells the best in your niche.
Perform a Google search for keyword terms related to your niche. Examine the top pages that appear in the search, focusing on pages that belong to other artists. This will help you determine who your competition is and the quality of their work.
Examine the websites of your competition to see how they present their artwork. This will give you some ideas for the design or layout of your own website. You should also look at their prices to gain a better sense of how much you can realistically charge a customer.
The next step in your market research is to analyze your audience. Use Facebook, Instagram, or Twitter to search for artists in your niche. Look at their posts or tweets and the types of comments that they receive from other users.
Reviewing feedback from other users can help you analyze what people like or dislike about your competition's artwork.
You should also gain a general sense of the size of your niche market. Use the Google Keyword Tool or other free online keyword tools to look up keywords related to your art niche. Keyword tools should also provide ideas and similar phrases based on the keywords you search for.
For more accurate information you will want to use a premium service like KeySearch. (use code KSDISC to receive a 20% discount on your subscription.)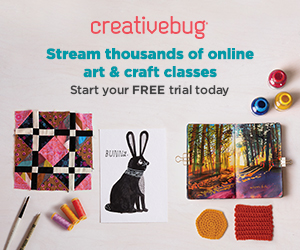 Painting Repeat Patterns by Hand: A Daily Practice by Cleo Papanikolas on Creativebug!
Avoid using keyword terms that only receive a few hundred searches each month. These keywords are not likely to generate enough traffic to help sell art. You want keyword terms that receive thousands of visitors and preferably with minimal competition.
By the time you complete your market research, you should have a better understanding of:
Your competition
Your target audience
The popularity of your market
If your niche market is too small or the competition is far superior, you may need to broaden your market or select a different niche.
4. Creating a Custom Website for Your Art Business
Starting an art business requires a personalized website. While you can promote your art on social media, a website gives you more credibility. It also provides an effective tool for increasing your online presence as a website is a central part of most marketing campaigns.
There are several options for setting a website:
Build a website from scratch
Hire a professional web designer
Use a website builder platform
Building a website based around your needs requires technical knowledge. If you are familiar with HTML, CSS, and JavaScript, you can attempt to build a website from scratch. This gives you complete control over the design of the site.
If you want a completely customized website but lack web design experience, consider hiring a professional. The average cost is between $200 and $2000 for a small website. You may also need to pay an ongoing maintenance fee.
Hiring a professional allows you to develop a tailored website while receiving expert services such as search engine optimization (SEO). However, the cost is likely a barrier for most struggling artists.
The simplest solution is to use a website builder platform such as WordPress or Wix. There are hundreds of tutorials for setting up a website using one of these platforms, making it easy for anyone to build a website with no experience.
For a struggling artist, WordPress is the most cost-effective choice for creating a custom website. It is free to use and provides access to thousands of free plugins.
After purchasing a domain name and hosting provider, sign in to your hosting account and click on the "WordPress" button. Most hosting providers offer one-click WordPress installation or installation wizards for new users.
Purchase a Domain Name and Hosting Account
No matter which option you choose, you also need a domain name and a hosting account. Unless you anticipate receiving thousands of visitors per day, you can start with an affordable shared hosting account. Shared hosting can cost between $5 and $15 per month. The hosting provider you choose may even include a free domain name, which often costs $15 to $20 per year.
Your domain name should match your business name. This helps maintain a consistent image, which makes it easier for people to rediscover your artwork after visiting your website once or twice.
How To Launch An Artist WordPress Site With BlueHost
Launching an artist WordPress site has never been easier.
First, visit BlueHost and pick which plan works best for your goals.
Pick a domain name for your artist website.
Related Post: How to Choose a Perfect Artist Domain Name
The next step is to fill out your account information and confirm what package you would like to enroll in.
The next step is to fill out your billing information and create a password for your account.
Once you have completed that it will be time to pick out a theme for your new artist website.
Congratulations you are a new owner of an online website where you will be able to sell your artwork.
Build your online website easy with BlueHost.
Tips For Creating A Successful Art Website
The style and tone of your website should match your art. If you paint bright, playful paintings, your website should be bright and cheerful. You should also try to keep it simple.
Visit 4 Artist Websites to discover how these successful artists designed their website.
Distractions keep people from seeing the main content on your website, which is your artwork. Avoid adding advertisements and unnecessary widgets that may clutter the page. Stick with a minimalist design that places more of the focus on your art.
You also only need a few webpages as part of your main website structure. The main pages include:
Along with these four main pages, you may create separate pages for each original piece of art that you want to sell. These product pages should be structured under the "art" page, which you can also call "art for sale" or "inventory."
If you want to accept commissions, you may also create a separate page explaining your process. As commissioned artwork is based on the needs of the customer, you should include a contact form where potential customers can submit their requests.
5. Setting Up Payment And Shipping Options
You need a way to accept payment for your art and a way to deliver it to your customers. If you use WordPress or Wix, you can easily integrate a payment option on your website. Both platforms provide free plugins with payment gateways for accepting PayPal and other forms of online payment.
If you want to accept credit cards or electronic bank transfers (EBT), you may need to pay for a premium plugin or third-party payment gateway provider.
Most payment gateways allow you to set up shipping options. You can give customers a variety of options, including standard postal delivery or faster delivery through an express shipping service such as FedEx or UPS.
When selecting shipping options, keep in mind that you still need to physically ship the item. Find out which options are available in your area. If express shipping services are not available, you may need to rely on the postal service.
Determine the cost of shipping your art. If you sell paintings, you may need to roll your canvases or use odd-sized packaging so the standard shipping rates may not apply. Shipping also tends to cost more when shipping heavy items, such as a large sculpture.
Include the cost of packaging material in your shipping costs or the price of your artwork. You may need to pay for cardboard, packaging tape, bubble wrap, and other items to protect your art during shipment.
6. Establishing Policies And Prices
Your website should include prices for your artwork and clear policies for buyers. People often forget that shopping is a privilege and not a right. As a business owner, you have the right to set the policies that you deem necessary to protect your creative work.
Linking to your policy in the footer of your webpage and checkout page gives you legal protection.
For example, you can include a section in your policy preventing buyers from using your artwork for commercial purposes without express written permission. You can also establish policies for dealing with returns or customer complaints.
For More Information about pricing visit How To Price Art – Ultimate Guide To Selling Art.
7. Setting up on Third-Party Marketplaces
Selling art directly through your website creates a more professional image. However, you can still leverage the popularity of various third-party marketplaces to reach more customers. Some of the most popular online marketplaces for original art include:
Etsy shoppers tend to buy handcrafted items such as wall décor, furniture, clothing, and jewelry. ArtFire and Saatchi Art tend to have a broader appeal, making them suitable for painters and sculptors.
Amazon and Shopify are not traditional choices for artists but provide other advantages. Shopify includes a payment gateway, which you can integrate with your website. This can simplify the process of setting up payments on your site without using a third-party payment gateway provider.
Amazon only allows art involving certain mediums. For example, you cannot sell 3D art such as sculptures. However, painters and craftspeople may use the Amazon marketplace to expose their work to a wider audience.
8. Creating Social Media Business Profiles
Social media is one of the most powerful tools for targeting customers as almost everyone uses at least one social media platform.
The best platforms for artists include:
Facebook stands out as the most used platform with the most diverse demographics. You can reach almost any type of buyer on Facebook. Instagram is owned by Facebook and tends to skew to a younger audience.
As you need to update your social media accounts at least a few times per week to build a large following, you may want to stick to just Facebook and Instagram. However, if you think that you can handle the extra work, consider adding Twitter. Twitter is useful for connecting with other artists and receiving feedback on your artwork.
Instagram and Facebook allow you to set up business accounts that are separate from your personal accounts. Twitter allows you to sign up with just an email address, which should be an email address connected to your new domain name.
Use the same name and profile picture across platforms for consistency. After creating your accounts, start sharing your artwork.
For more information about developing social media strategies visit Social Media Marketing Resource.
9. Developing Marketing Strategies
The previous steps revolve around setting up your art business. You now need to attract potential buyers to your website and social media profiles, which requires online marketing.
The main marketing strategies to focus on include:
Search engine optimization (SEO)
Social media marketing
Content marketing
Email marketing
Pay-per-click (PPC) advertising
SEO, social media marketing, and content marketing are essential for building a successful brand. Email marketing and PPC ads are advanced steps that you should consider using after you establish your art business.
Search Engine Optimization
SEO helps boost organic traffic, which is traffic that comes from searches on Google and other search engines. This is free traffic that you can continue to receive for years to come with the right steps. This requires a combination of:
On-page SEO (keywords, internal linking, page speed)
Off-page SEO (backlinks, reputation management)
Based on the keyword research that you completed when analyzing your market, incorporate relevant terms and phrases in your website. Each page should have an H1 header, title, and description that includes one or more targeted keywords.
Each image should also include an ALT tag, which is a description of the image. The description is used by browsers for visually impaired Internet users. However, Google uses the description to determine the relevance of the image for search queries.
How quickly your webpages load can impact your search rankings. If your pages load slowly, they will appear further down the list. Use an online page speed tool to determine if you need to increase the loading speed. The top reasons for slow-loading pages include:
Large images
Inefficient plugins
Outdated plugins
Too much content
Remove any unnecessary plugins from your website. If you have a plugin, it should provide value to the user. For example, a contact form plugin is needed for potential buyers to inquire about your work but a real-time weather plugin is completely unnecessary for an art business.
Update any remaining plugins and remove unnecessary content, such as advertisements and links to other sites.
If your page still loads slowly, condense the image files. The resolution of the image file should match the resolution that it appears on the screen. For example, if the image fits in an 800×800 pixel space on the webpage, the file does not need to be 2000×2000 pixels. The larger size simply slows the loading speed.
Off-page SEO includes backlink building and reputation management. You can generate backlinks by getting other sites to link to your work or by searching for artist directories that allow free submissions.
Reputation management is about managing reviews of your business on Google. Consider claiming your Google My Business (GMB) listing as a service-based business and optimizing your profile. This allows you to respond to customer reviews.
Master the mechanics of SEO with Neil Patel, Driving Traffic To Your Online Business.
Social Media Marketing
Social media marketing involves posting frequently to build a loyal following and increase your fan base. The most common strategy requires you to post a combination of curated content, informative content, and promotional content.
Most of your content should be informative, such as posts that showcase your process for creating art. For example, you can post an update of your current work in progress each day, offering a tidbit about how you work. Curated content includes art from other artists or relevant articles that you find online.
Only a small amount of your posts should be promotional, such as 10% to 15% of your posts. Promotional posts should specifically mention that your art is for sale and include a link to where people can buy your art, such as a webpage on your website.
Content Marketing
Without content, your website may not appear in Google searches. You need at least a few hundred words of text on each of the main pages. However, the content that you add needs to be relevant.
Make sure that your "About" page includes a few hundred words about yourself, your inspirations, and the type of art that you create. You can also break up your home page into multiple sections to provide areas where you discuss your art and how to buy it.
Along with the content on your main pages, you need to continually add new content. This can include blog posts or additional product pages for your art.
Adding a separate blog section to your site provides a spot where you can explain your art process in more detail while boosting your SEO score. It also provides something to link to when sharing content on social media.
For more information about how to develop a successful art blog visit Blogging Tips.
Email Marketing
Email marketing is a cost-effective technique for keeping people interested in your art. It provides a way to direct potential buyers back to your website after their initial visit.
A basic email marketing campaign is relatively easy to set up on your own. You can use a free email marketing platform, such as MailChimp or a WordPress plugin. These platforms allow you to add a simple contact form on your website for gathering the name and email address of interested buyers.
You can then send automated emails at set intervals to try to entice people back to your website. For example, you can send out an email announcing a sale on your artwork or the release of a new item.
For more information about email marketing visit:
How To Build An Email List From Scratch Fast
Best Art Newsletter Topics To Write About
How To Avoid The Top Email Errors Made By Artists
Pay-Per-Click (PPC) Advertising
The previous marketing options provide long-term results, which means that you may need to wait for your marketing efforts to start bringing in visitors. If you want to start generating traffic instantly, you can use PPC advertising.
Google AdWords is the most used PPC platform, as it offers a user-friendly interface for setting up a simple ad campaign. Each ad directs visitors to a specific webpage, so you should set up a landing page for each ad that you create.
The sales copy in the ad should include keywords or phrases that appear on the landing page as Google reviews the content of the page to determine its relevance to the ad.
10. Analyzing and Improving Your Strategies
You should eventually start to notice increased traffic to your website when using the marketing strategies discussed. Do not give up if you are not happy with the results. It may take weeks or months for your pages to appear high enough in the search results to attract visitors, requiring patience and commitment.
Stick to your marketing plans. Maintaining consistency with your marketing campaigns is necessary for evaluating the success or failure of any changes that you make. Wait at least one month before you start evaluating your marketing strategies.
After a month, you can start to review your efforts using Google Analytics or other analytics software. Some of the metrics that you want to pay attention to include:
Total number of visitors
Bounce rates
Time spent on site
Most visited webpages
Referral sources
Compare various pages on your website to find out which pages perform the best and worst. You should also examine where your visitors come from. The referral sources will likely include a mixture of organic searches, social media posts, direct traffic, and paid advertising.
Look at the differences between the pages to try to find what sets them apart. You may find that people respond better to a specific category of your artwork or pages that include specific keywords. Make changes to the worst-performing webpages based on your findings.
Avoid making too many changes at once. You should give each change time to take effect, allowing you to determine the success of the change before attempting other fixes.
Last Thoughts on Starting an Art Business
Starting an art business online is an exhaustive process. Making your business profitable is even more exhaustive as you need to continually promote your art and refine your strategies.
Do not get too stressed if you struggle with some of the steps discussed. If something becomes too challenging or confusing, take a step back and focus on other areas of your business.
In the end, establishing a successful art business is a long-term project. It may take months or years to grow your brand and attract a steady stream of potential buyers. However, the return on your investment should be worth the effort.
As a last tip, continue to learn more about online marketing. Read posts about the latest marketing strategies and increase your knowledge of common SEO techniques. While you can make a living doing what you love, you still need to treat your art business the same as a real business.
Popular Art Marketing And Sales Tutorials
Below are some of the most famous art marketing courses that will grow your online art business:
Most Popular – How to Make a Living Selling What You Make by Megan Auman
Most Popular – Build a Successful Creative Blog by April Bowles-Olin
How to Build a Business While Learning Your Craft by Megan Auman
Pinterest Marketing for Makers & Designers by Megan Auman
Did you enjoy this article? Don't forget to sign up for my free weekly newsletter.
You can also join me on:
Learn how to start, grow, and monetize your online art business.
Art Business Planners