Are you an artist looking for new ways to sell your art? If so, you should consider selling your work online. There are many benefits to selling your art online, including reach, convenience, and flexibility. Here are seven reasons artists should sell art online.
Disclaimer: This post may contain affiliate links. If you make a purchase by clicking on an affiliate link, Nevue Fine Art Marketing may earn an affiliate commission at no additional cost to you. Affiliate relationships include, but are not limited to, Bluehost, Tailwind, Skimlinks, SareASale and StudioPress. To learn more visit Affiliate Link Disclosure Policy
1. Reach a Wider Audience
One of the primary benefits of selling artwork online is that it allows artists to reach a much wider audience than they would be able to if they were selling through brick-and-mortar galleries. With an online presence, artists can sell their work to people worldwide rather than being limited to those who live near them.
Before the internet, artists would have to create art that would resonate well with their demographic. Today artists can create art they have a passion for and build a thriving art business.
Even though emerging artists can sell art to art collectors worldwide, getting your art in front of buyers interested in your style is a challenge.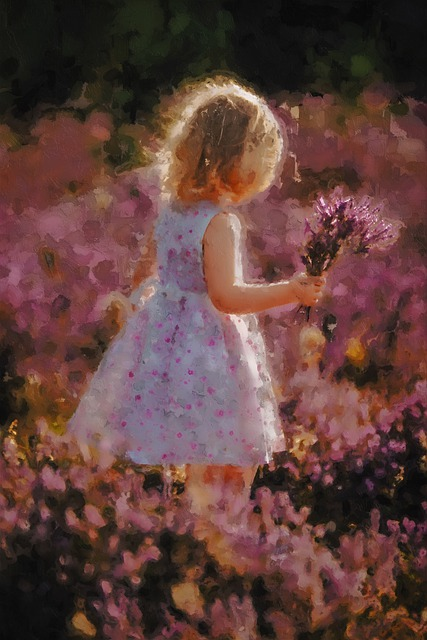 How Can An Artist Get Their Art Seen By Their Target Audience
1. Establish a social media presence
One of the best ways for an artist to get their art seen by their target audience is to establish a social media presence. Social media platforms such as Facebook, Twitter, and Instagram provide an excellent way for artists to connect with potential art buyers and promote their work. Also, hashtags can help ensure that your posts are seen by people interested in your work.
2. Create a website
Another great way to get your art seen by your target audience is to create a website. Your website can serve as an online portfolio that potential customers can browse at leisure. Include high-quality images of your work and detailed descriptions of each piece.
What Does An Artist Website Need
A clear and concise description of who you are as an artist.
This should include a summary of your artistic practice, influences, and what you hope to achieve through your work.
A portfolio of your work.
Your own website should showcase a selection of your best work, organized in a way that is easy for visitors to navigate. Include high-quality images or videos of your work, along with detailed descriptions.
A blog.
A blog is a great way to share your thoughts and ideas about art. Use your blog to write about your artistic process and share behind-the-scenes looks at your work.
A calendar of upcoming events.
If you have exhibitions or other events coming up, be sure to list them on your website so that visitors can stay up-to-date on what's happening in your world.
A press section.
If you've been featured in any publications or online articles, include links to these in a press section on your website. This is a great way to show visitors the reach of your work.
A contact form.
Make it easy for visitors to get in touch with you by including a contact form on your online store. Be sure to include all appropriate ways for people to reach you, such as social media links, email addresses, and phone numbers.
An "About" page.
An "About" page is a great way to give visitors a more personal look at who you are as an artist. Include information about your background, education, and artistic influences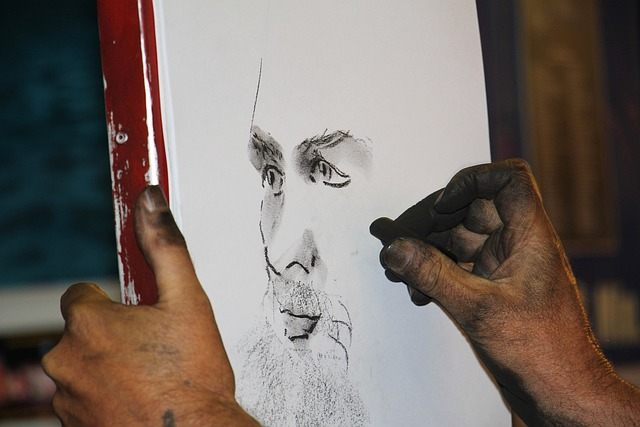 3. Participate in art fairs and exhibitions
Participating in art fairs and exhibitions is another excellent way to get your work seen by potential art buyers. Art fairs allow you to meet face-to-face with potential buyers and sell art prints and original work directly to them. On the other hand, exhibitions typically require that you submit your work to be juried by a panel of experts. If your work is accepted, it will be displayed in the exhibition, exposing you to a wide variety of potential customers.
To sell art online, you must first build name recognition. people need to know that you are an artist and sell prints and original artwork. The best way to build name recognition is to attend local events.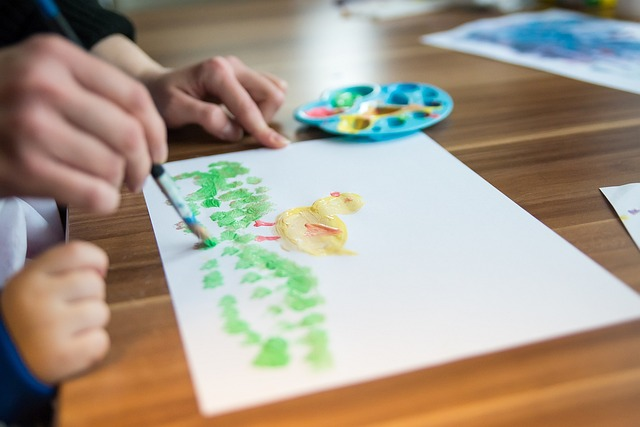 4. Teach classes or workshops
Teaching classes or workshops is another excellent way to get your work seen by potential customers. Classes and workshops allow you to share your knowledge and expertise with others while promoting your work. Many people who take classes or workshops are interested in purchasing the instructor's work, which can be a great way to generate sales. Selling art prints at classes will not only help you to increase your sale, but it will also inspire young artists.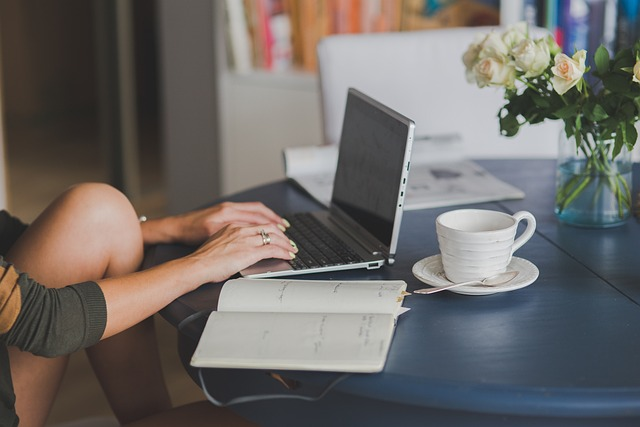 5. Write articles or blog posts
Writing articles or blog posts about your work is another excellent way to get it seen by potential customers. Sharing your insights and expertise about your original art and artistic style can attract people interested in what you have to say. Additionally, including links to your website or social media accounts in your articles or blog posts can help drive traffic back to your online gallery, which will help you to sell your art.
2. Lower Overhead Costs
Another benefit of selling art online is that it can help to lower overhead costs. When selling through a brick-and-mortar gallery, artists must pay for renting or owning gallery space and framing and shipping their work. However, when you sell art online, artists can often sell their work directly to buyers without going through a middleman, which can help save on costs.
3. Greater Control Over Pricing
When selling fine art online, artists also have greater control over pricing than they would if they were selling through a brick-and-mortar gallery. Brick-and-mortar galleries typically take a 50% commission on sales, meaning that the artist only receives 50% of the sale price. However, when selling prints and originals in online stores, artists can set their prices and keep 100% of the sale price.
The art world is booming, and artists can generate more online art sales than ever before. Artists can sell original art, limited edition prints, and merchandise to art lovers worldwide without paying someone to promote their products.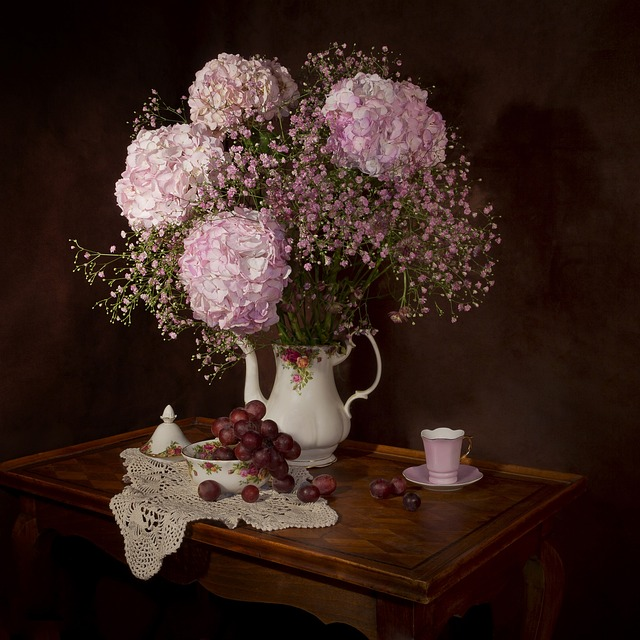 4. Easier to Build an Online Following
Another advantage of selling art online is that it is easier to build an online following than to build a following offline. With social media and other online platforms, artists can reach out to potential fans and collectors worldwide and connect with them. This can help create a loyal fan base that will support an artist's career for years.
5. More Opportunities for Collaboration
When selling art online, artists also have more collaboration opportunities than offline. With an online presence, artists can connect with other professional artists worldwide and collaborate on projects or exhibitions. This can help to create new opportunities for both parties involved and broaden each artist's reach.
6. Access to More Resources
Another benefit of selling original artwork online is that artists can access more resources than offline. Some numerous websites and blogs offer advice on everything from art marketing and branding to art website design and SEO. By taking advantage of these resources, artists can learn how to market and sell their work online effectively.
7. Increased Exposure
Finally, one of the main advantages of selling paintings online is that it increases an artist's exposure. When artists sell their work through a brick-and-mortar gallery, they are usually only exposed to the local community. However, artists are exposed to potential buyers worldwide when they have an online presence.
Conclusion:
These are just some of the many benefits of selling art online. With an online presence, artists can reach a wider audience, control their pricing, build an online following, collaborate with other independent artists, and access more resources. Plus, they'll have increased exposure to potential buyers and clients worldwide. So if you're an artist looking for new ways to sell your work, consider selling it online and building your own online store – you won't regret it.
Related Posts:
How to Prepare for an Art Exhibition
Art Marketing Plan – How to Make a Presence Online
5 Ways Artists Can Make A Presence On Instagram
How To Promote Art Online For Free
7 Proven Ways to Showcase Your Artwork Online