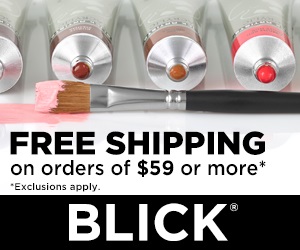 Disclaimer: This post may contain affiliate links. If you make a purchase by clicking on an affiliate link, Nevue Fine Art Marketing may earn an affiliate commission at no additional cost to you. Affiliate relationships include, but are not limited to, Bluehost, Tailwind, Skimlinks, SareASale and StudioPress. To learn more visit Affiliate Link Disclosure Policy
Instagram Tips For Visual Artists Selling Art Online
Do you have an Instagram account?
Have you been thinking about implementing an Instagram marketing strategy to help build your following?
In this post, you will discover seven Instagram tips for visual artists selling art online.
Are you becoming overwhelmed with all of the social media choices that you have to market your art online? It almost seems like there are new social media sites popping up every month.
Have you noticed that every new social media platform claims to be the best choice for marketers?
In order for you to build an online art business, you have to try new tools, learn how to use them, then assess the results. If you see that there is potential then go full force. If you notice that you are wasting your time stop using the tool and try a different one.
Set Up Your Account
Start with the basics. Some strategies have been proven to work time and time again and should not be overlooked. Failing to complete the basics will make it challenging to implement strategies that will produce positive results.
Username
The username should be consistent with your name on all of the other platforms you are using to market your art business. Usually, it will be your name with "art" or "fine art" at the end. The name you use should be easy for people to remember and so people can find your profile.
Bio
Keep the bio short, like your elevator speech. Explain what type of content people will see if they follow you and add keywords to the bio to make it easy for new people to discover you on Instagram.
Privacy Settings
Make sure that the privacy settings are not set to private. You want people to see your art and discover you. Setting your account to private would be counterproductive.
7 Instagram Tips For Creative People
Now that you have the basics covered lets get to work.
Below are some best practices for your Instagram strategy you can start using today.
Tell Your Art Journey
This first tip is all about planning.
You want to create a feed that will inspire people to scroll through your feed. Only showcase important, relevant content and remove any clutter that will distract your following.
Tell a story with a purpose, just like you do with your art. You want people to be intrigued by your art and artistic journey. The goal is to have them looking forward to your next chapter.
Instagram is a visual social media platform and you have an advantage over most businesses, you have a creative mind. Use your strengths and take the time to develop a strategy that will help you to connect with your following and build reach a new audience.
Here is a great video showcasing 5 artists that are doing very well on Instagram.
Take a look at what they are doing and see if you can use some of their techniques to help build your following.
Hashtags Matter
The second tip I would like to talk about is hashtags. If you have a Twitter account, you already know the importance of hashtags.
Implementing a targeted hashtag strategy that relates to your business is something you will need to use to get people to show up to your page.
You might have seen people who use too many hashtags. Do not do this, it becomes annoying. Instead, focus on a few key hashtags that describe your business and mission. The goal is to make it easy for your target audience to find you.
Watch this video to learn more about hashtags.
Captions Count
The third tip is about writing a great caption. As artists, we communicate our message visually but adding a great caption might be the hook that catches the fish.
A couple of tips about captions to consider:
Make them entertaining.
Make them inspirational.
Say more with fewer words.
Use easy to read fonts.
Do not distract your image.
Always include your artist website and art blog's URL
Mistakes To Avoid
The best way to learn is by making a mistake or learning from other people's mistakes.
Here is a list of common mistakes that you will want to avoid using in your Instagram strategy.
Not being consistent with your posting schedule. Posting sporadically is a great way to have your followers forget about you.
Using poor quality images. Instagram is all about telling a visual story. Take pride in your images and only publish the best.
Too much text. A caption is a great way to hook someone in, but if you are not careful you could easily lose your audience's attention.
No artist website or artist blog URL in the profile. I am all about making the most of your time. The goal is to increase your online art sales. Increasing sales is done by driving your target audience to your artist website. Include your URL in your profile so people can visit your site.
Not engaging with your followers. Social media sites are all about being social. If you want to be successful on any social media channel, you need to engage with your audience. Take a few minutes to respond to all comments left on your posts. It only takes a few seconds to respond and the time you put in will show you great results.
Scheduling Tools
In order for you to be more productive with your time, you need to take advantage of the tools that are available.
I think it is safe to say that as an artist, you would rather spend your time in the studio instead of uploading images on Instagram. The catch 22 is that if you do not spend time marketing you will not sell your art.
Take advantage of scheduling tools like Planoly.
Another Instagram scheduling tool is Tailwind for Instagram.
Tailwind not only schedules your pins, but it also will tell what type of content you should be publishing and the best times to post on Instagram.
Create A Shoppable Instagram Page
In the past, people would have to click on a link from the profile page if they were interested in purchasing a product they saw on Instagram.
This was not a good experience for the buyer and seller.
You have heard me say time and time again, "Social media changes every time you blink your eyes."
If you want to stay in the game you will have to keep up with all of the changes. Not being aware of the changes could give your competition an advantage.
The big change Instagram has made that everyone is talking about is letting buyers purchase items directly from Instagram.
You might want to consider creating a Shoppable Instagram Page for your Instagram account if you are planning on using Instagram for your art marketing strategy.
Here is a video that will help you learn more about selling on Instagram.
Instagram Stories
The last tip that I would like to talk about is Instagram stories.
Instagram stories allow users to upload images and videos that vanish in 24 hours.
This is a great strategy to have your followers come visit you on a daily basis.
Final Thoughts On Instagram Tips For Artists
Social media is a great way for you to build your following.
The problem that many artists have is finding time to work with all of them.
You will see the best results if you only focus on using one or two platforms.
There will be a trial period you will have to put in place to find out what will work best for your niche and art business.
Instagram has become more popular and might be a platform that will work for you. Give it a fair shot. If you find you are not getting the results you were hoping for, start focusing on a platform that is giving you the results you want.
Start implementing these 7 Instagram tips for visual artists selling art online and start watching your following grow.
More How To Get Your Art Noticed On Instagram Related Posts