Last Updated on
Are you having a difficult time growing your artist brand online? Have you recently decided that you should start promoting your art on social media to build an online presence? In this post, you will discover 7 effective social media tips for growing your artist brand so you can sell more art.
Social Media Tips For Growing Your Artist Brand
People will see the value of your artwork and offerings once you have established credibility.
One of the primary reasons people purchase art directly from an artist is because they trust the artist.
If you are just starting to sell your art, your first priority is to focus on building your artist brand.
From day one I have worked hard at developing a brand for all of my businesses. Social media platforms have played a vital role in my marketing strategy.
Social media networks are valuable tools for you to start establishing brand awareness and grow an audience.
This is the place where your customers can share their opinions about your products and interact with you on a personal level.
Learning more about your audience is another benefit you can take advantage of from social media networks.
According to Jeremy Durant, 48% of Americans expect brands to know them and help them discover new products or services that fit their needs.
You can read more at 15 Crazy Branding Stats You Need to Know.
Below are 7 social media tips for growing your artist brand.
Join All Major Social Media Networks
Start by creating an account on all of the major social media networks like Facebook, Instagram, Twitter, Pinterest, and YouTube.
You will not want to be active on all the accounts you create. I will explain why in the next tip.
The reason you should create an account on all of the major social media networks is that you will want to secure your brand's name. There is nothing more frustrating than finding out someone has taken your handle.
It is important to keep your username the same on all the accounts you open.
For example, if your name is Fine Art by Jane on your Facebook Page, use Fine Art by Jane on Twitter, Pinterest, Instagram, YouTube and everything else you have an account for.
Keeping your name the same will help your audience recognize you when they visit different sites.
Focus On One Or Two Platforms
If you are anything like me, your plate is already filled to the max.
The problem with having too many irons in the fire is that there are not enough hours in the day to work on them all.
The same is true with growing your artist brand on social media. You will not be productive working on all of the networks out there.
Yes, you should sign up for all of the major social media networks so you can own your name, but pick one or two networks that you would like use and focus on growing your artist brand on the ones you have chosen to work with.
Before you decide, visit each network and become familiar with them. They are all unique. Pinterest and Instagram draw in an audience that enjoys visual content and artwork. Twitter is a great site to share new news about your business and Facebook is a place to engage with your audience.
Take some time to find out where your audience hangs out. Start growing your artist brand on the sites your target audience is on.
Branding Visually
Your logo, font style, colors, and images play an important role in building brand awareness.
When your audience is scrolling through their newsfeeds, they will begin to recognize your posts just by your brand.
The font style, colors, and layout might change over time.
You are not stuck with the first idea you come up with.
Improve on your idea until you have it just the way you want.
It has taken me a couple of years to come up with a look and flow for my site. I studied other successful blogs, developed some strategies then evaluated the results. I kept at it until I was generating the results I was looking for.
My blog is now generating over 50,000-page views a month and is projected to reach 100,000-page views a month within the next 3-6 months.
This was all accomplished by writing content that was valuable for my audience and branding my art business on all of the mediums I use to market online.
Many tools are available like Adobe Photoshop that will make it possible to create professional logos that will separate you from the competition.
Use the tools that are available along with your creative side to design the perfect logo for your business.
Fill Out The Social Media Bio
Your social media bio is an elevator pitch for your business.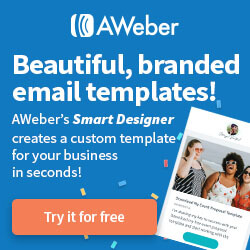 I have seen so many artists miss the ball on their social media bios.
Take advantage of this space and let new visitors get to know who you are and what you have to offer.
How would you explain your business to someone in sixty seconds or less?
How would you explain to a stranger what your occupation is?
The answers you come up with will be your bio.
Anna Washenko wrote a great article that shares six tips for writing a professional social media bio.
The six tips Anna covers are:
Know Your Limits
Be Consistent Across Networks
Go Easy on the Buzzwords
Keep it Current
Proofread
Don't Forget the Photo
Visit 6 Tips for Writing a Professional Social Media Bio for more information on how to write a great bio.
Social Media Tips – Be Authentic
The text you use will be your unique voice. People cannot hear the fluctuations and excitement in your voice when they are reading your text.
You have to get your feelings across with the words you use and how you construct your sentences.
The way that you write will either have your audience scroll past your posts or have them stop and engage.
Here are some tips to help you write content your audience will want to engage with.
Write to real people.
Respect their time and write with intent.
Eliminate fluff.
Eliminate Buzzwords.
Make your content valuable.
Be creative and think outside of the box.
Stick to your strengths.
Provide action steps for your audience to take.
Be yourself.
When you are writing your posts, write as if you were talking to someone one on one.
Be Consistent
You have probably heard me say this before, "Consistency is the key to success."
You can not expect anything to work if you only do it once.
If you want people to notice you, you have to put yourself out there on a consistent schedule. Once a week or every other week will not cut it. People will soon forget about you and move on to the next artist.
According to Dan Noyes Every 60 seconds on Facebook: 510,000 comments are posted, 293,000 statuses are updated, and 136,000 photos are uploaded.
You can easily see why posting daily is important with the number of status updates there are per day. You will have to put yourself out there every day if you want to be noticed.
Reach Out To Other Artists
The last tip I would like to cover is something I feel is very important and often overlooked.
Take some time to get to know some other artists and help them build their brand.
Share some art that inspires you by other artists on your Social media sites.
Twitter is a great example of artists helping each other out.
I believe that when you help someone you will be rewarded.
Is Social Media Dead
Years ago it was easy to build a following on social media sites and many artists back then made a good yearly salary just selling by selling their artwork on sites like Facebook.
My first online art business was generating over 6 figures just by selling my art on eBay and Facebook.
Times have changed since then and it is much more difficult to land a sale on a Facebook post or a Tweet on Twitter.
Does that mean that social media is dead or ineffective?
It does not mean that at all. If social media was ineffective all of the large businesses would stop wasting payroll on their social media marketing team.
You have to take advantage of what social media has to offer.
Social media allows you a way to connect with your audience on a personal level, in real-time. That is an important tool, and best of all it is free.
You might not get a direct sale from a social media post you published but you will build trust with your audience. The trust you build will generate sales in the future.
Strategies For Growing Your Artist Brand On Social Media
Growing your artist brand on social media sites is easy if you just stick to the basics.
Like I said earlier, stick with one or two platforms. You will be unproductive if you are spreading yourself too thin.
Before you get started on a platform take some time to learn everything there is to know about the platforms you are going to market on.
Stay up-to-date with all of the changes social media is making. Spend ten or fifteen minutes a week to learn what is new with your social media sites.
Be willing to change. If I was not willing to change my marketing strategies over the past fifteen years, I would not be here writing this post.
Promote Your Artist Blog Posts
After you have published a blog post start sharing it on your social media accounts. Include a link to your post to make it easy for your audience to read the entire article.
Your main mission is to drive as many people to your art blog as possible. This is where people will be able to purchase your artwork.
Once you have your audience on your blog you can direct them to where you would like them to go next with a call-to-action. You can direct them to your art gallery, featured art, featured events or sign up for your newsletter.
Refurbish Your Blog Posts
Growing your artist brand on social media might be easier than you think.
All you have to do is take some key points from a blog post you wrote and publish it on your social media sites. Don't forget to include, "Read More" with a link to the post.
Another way to refurbish your blog post is to overlay a key sentence of the post on a beautiful image. Include the link to the post.
You could also create some short videos from the blog post and upload it to YouTube or Facebook.
You can get a lot of miles from one post you have written.
Experiment On Social Media
The last tip I would like to say is to experiment.
Every audience is unique and will have to discover what resonates well with your audience.
If something is not producing real results, stop doing it. Try something different.
Conclusion:
Social media is still a powerful tool for marketers and a great way to grow your artist brand.
Let's highlight the 7 social media tips to help you build an online audience.
Join All Major Social Media Networks
Focus on One or Two Platforms
Branding Visually
Fill Out the Social Media Bio
Be Authentic
Be Consistent
Reach Out to Other Artists
Now it is time to take action and start growing your artist brand on social media.
Keep in mind, your main goal is to build relationships with your following so they will be inspired to visit your artist blog on a regular basis. When you accomplish that you will start to see your sales increase.
You might also be interested in:
28 Day Blogging Challenge for Visual Artists
Are you ready to start building an online presence?
Available on Amazon or Download your copy today.
The Productive Artist How to Live Your Dreams
The right mindset and time management skills are essential for any business. These topics are often not talked about but are key elements for your success. You will learn how to have a winning mindset and time management skills necessary for operating a successful art business.
Available at Amazon or Download your copy today.
Get More Done in Less Time The Part-time Artist
Proven strategies that will help you to get more work done in less time so you can sell more art and earn more money.
Available at Amazon or Download your copy today.
Did you enjoy this article? Don't forget to sign up for my free weekly newsletter.
You can also join me on:
Learn how to start, grow and monetize your online art business.
The Complete Blogger Template Toolkit 
OVER 450+ Templates You Need to Quickly Create Stunning, Jump-Off-The-Screen Image to Grow Your Blog-- Without Having to Learn Design!