Keeping up with all of the Facebook changes that come our way might become one of your biggest challenges. All of these changes make it difficult for any artist to be able to promote their latest creation to their fans.
This post talks about 6 artist tips to increase Facebook organic reach so you can drive more people to your art listings.
The algorithm that Facebook uses to determine what users see in their newsfeeds has been a source of frustration for many users, but it can be especially problematic for artists whose livelihoods depend on organic reach.
In recent years, Facebook has made a number of changes that have significantly reduced the reach of organic posts, and as a result, many artists have been forced to rely on paid advertising to get their work seen.
While there is no easy solution to this problem, there are a few things that artists can do to maximize their chances of reaching their audience.
First and foremost, it's important to create high-quality content that is interesting and engaging. In addition, making use of relevant keywords and tags can help to ensure that your posts are seen by those who are most likely to be interested in them. It is also important to band your business page with a clickable Facebook photo cover. Finally, staying up-to-date with the latest changes to the Facebook algorithm can give you a leg up on the competition.
By taking these steps and following the steps below, you can help to ensure that your work reaches the widest possible audience.
Disclaimer: This post may contain affiliate links. If you make a purchase by clicking on an affiliate link, Nevue Fine Art Marketing may earn an affiliate commission at no additional cost to you. Affiliate relationships include, but are not limited to, Bluehost, Tailwind, Skimlinks, SareASale and StudioPress. To learn more visit Affiliate Link Disclosure Policy
6 Artist Tips To Increase Facebook Organic Reach
How many people see your Facebook posts? If you have been on Facebook for a while, you have already noticed a significant drop in organic reach.
What is organic reach on Facebook?
Organic reach is the posts that are seen by your fans without being paid for (boost posts). Facebook's new algorithm is making it harder for business to promote their brand.
Related Posts:
How Facebook's New Goals Affect Artists
How to Keep Up with Facebook's Changes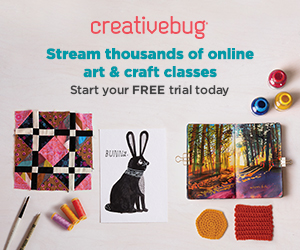 Painting Repeat Patterns by Hand: A Daily Practice by Cleo Papanikolas on Creativebug!
There are some basic principles that I follow when it comes to online marketing.
There is no questioning that the internet is changing every time we turn around.
In order for you to continue to grow your art business online, you will have to adapt to the changes.
If you fail to do so you will start to see your sales decline.
The problem you will face is that if you are constantly changing your art marketing plan you will not have any time to do anything else like creating art.
Instead of trying to change your marketing plan every time, there is a change with Facebook (or any other social media platform you are marketing on), stay consistent with the Facebook marketing strategies that are working for you, and discard anything that is not showing you the results you are hoping for and incorporating what is new and hot on Facebook.
So if something is working, keep doing it.
When a strategy stops working, cease doing it and replace it with a new strategy.
Your time is valuable, only work on strategies that will get you closer to your goals.
Below are 6 tips that will show you how to increase organic reach on Facebook and have stood the test of time.
Learn What Your Audience Likes
Learning about your audience is a simple concept, but often overlooked.
Sometimes we will get caught up posting content we like when we are supposed to be producing content for our audience's enjoyment.
Would you continue to follow a Facebook Business Page if they published content that you were not interested in?
Why would anyone want to have their newsfeed filled with posts they would never read?
If your audience likes videos, post videos.
If your followers respond to funny quotes with images, publish funny quotes.
The best way to learn about your audience is to simply listen and observe how they interact with your posts.
It is important to stay true to your core values and your brand's mission, but learn what your audience likes and produce content that will have them coming back for more.
You can easily find out what posts perform the best by looking at your Facebook Insights.
Related Post: Facebook Art Marketing: Learn More About Your Audience
The majority of your posts should be the type that people engage most with.
You should also add other types of content to your posting calendar. Mixing up your content will prevent your audience from getting used to the same style of content, and you will reach the people who like a different style of content.
Find When Your Audience Is On Facebook
Finding the time of day that most of your fans are online is easy to do with Facebook Insights.
The amount of time that your post will be on the top of people's newsfeeds is about four hours. If you want to have any chance of your post being seen you will want to post your most shareable content when they are online.
When you find your prime posting time, schedule the posts one hour before that time. This will ensure that your audience will see the post instead of getting lost in the mix of other posts that are posting.
Don't be miss led by reading articles that state "Best time to post on Facebook". It all depends on your unique audience.
Take a few minutes every week or month and review your analytics.
Video courtesy of Blue Corona
Schedule Your Posts On Facebook
Use Facebook's schedule feature instead of third-party apps to schedule posts.
Facebook likes Facebook. They have provided a scheduling tool, and they would like to see you use it.
The schedule feature will allow you to schedule your posts at the best time for your fans.
You can schedule posts up to a month in advance. It might be longer than that.
Scheduling posts will save you valuable time that will allow you to be in the studio creating more art.
Watch the video below to discover how easy it is to schedule your Facebook posts.
Post Valuable Content To Increase Facebook Organic Reach
Now that you know what is the style of content that your audience likes and what time they are on Facebook, it is time to start targeting your other fans. You do this by providing and posting more content for them.
Only posting when you have new art for sale is not going to give you the reach you are searching for. You need to be consistent with your posting schedule, and you need to post several times throughout the day.
The more posts that you publish, the more chance that they will be seen, liked, and shared.
To get started try posting once a day. After a few weeks, start posting content twice a day. Consistently increase the number of posts until you find the magic number that will provide the reach you are looking for.
Engage With Your Fans
If you would like your audience to engage with your posts, you will need to put the effort into engaging with them. The one way for you to be seen by more fans is by having people engage with your posts.
This is one way that Facebook learns what content your fans like.
It is not easy to have people engage with your posts.
However, there are some things that you can do that will help your posts receive more engagement.
Encourage engagement:
Ask your audience questions
Ask them for their advice on a topic
When they comment on your posts, always comment back
Stay Consistent
By posting regularly, you can keep your fans updated on new work, upcoming shows, and other news. In addition, Facebook provides an easy way for people to share their work with their friends, which can help to increase your visibility.
Of course, it is important not to overdo it – no one wants to be bombarded with constant updates from an artist they follow.
But by posting interesting and relevant content on a regular basis, you can make sure that your work stays in the public eye and continues to reach new audiences.
Conclusion:
There is nothing more exciting than when you wake up in the morning to find out you have made a sale while you were sleeping.
This does happen and let me tell you when you wake up and see "You Made A Sale" in your inbox, you will jump out of bed to do the happy dance.
One thing I would like to leave you with is to do the minimal about first. Try one or two marketing strategies and give it time to start working.
Analyze the outcome of your efforts and adjust the strategies so they will perform even better for you.
If you try to do too much at once you will never be able to discover what is working for you and what is wasting your time.
6 Artist Tips To Increase Facebook Organic Reach Overview:
Learn What Your Audience Likes
Find When Your Audience Is On Facebook
Schedule Your Posts On Facebook
Post Valuable Content To Increase Facebook Organic Reach
Engage With Your Fans
Stay Consistent
Facebook Marketing Courses
You might also be interested in:
How to Start Selling Art on Pinterest
12 Twitter Marketing Benefits for Artists
How to Use Instagram to Promote Your Art
Art Blogging For Beginners | How To Start A Blog That Sells Art
Take the 28 Day Blogging Challenge for Visual Artists