Are you interested in selling your artwork? Are you confused about how to get started selling art on your artist blog? In this post, you will discover how artist blogs sell art and tips you can start implementing today that will help you to drive more traffic to your site.
By the end of this post, you will know…
Why art blogs sell art
Repurpose content
Search traffic
Social media marketing
How to create social posts from blog posts
Landing pages
Call-to-action
Email list
More ways to generate revenue blogging
Artist Blogs Sell Art
It takes more than just showcasing your art on a website to sell art online.
Have you noticed an increase in art blogs, fine art on blogs, and artist blogs on WordPress?
There are more creative people writing blog posts and creating videos today than ever before.
Why?
Because the internet runs on content.
If you want your art seen, you have to create content that will attract them to your artwork.
Have you heard the phrase "content marketing"?
Dictionary.com defines content marketing as:
"A type of marketing that involves the creation and sharing of online material (such as videos, blogs, and social media posts) that does not explicitly promote a brand but is intended to stimulate interest in its products or services."
"social media is an integral part of content marketing"
Selling art online is all about building brand awareness.
Why certain artists are successful online?
They work hard every day to build brand awareness.
They are writing blog posts on a regular basis.
They are interacting with other artists online.
They are making a presence on all of the major social media networks like Pinterest, Facebook, Instagram, Twitter, and YouTube.
They are the loudest person in the crowd.
You might be asking yourself, " How do they find time to do it all?"
Below are some helpful tips that will make you more productive with your time so you can build an online audience while still having time to create art.
Repurpose Content
Businesses of all types use content to promote their brand and stimulate interest in the products they offer.
They make the most out of every piece of content they have created and promoted them on multiple mediums like blogs, social media, podcasts, and video.
Successful marketers do not write a different article for each medium they are marketing on. There is just not enough time in the day to do so unless you can afford to have a large staff working for you.
Instead, most companies write pillar blog posts and use the article's key points and highlight them on multiple networks.
They will also include a link to the post so people can read more if they are interested.
This is one strategy that artists use to drive people to their website.
For example, they will highlight the key points of the newest article they have written and make a Facebook post with a link to the article.
They will follow the same step for each medium they are working with.
It is possible to get up to 5-10 different social media posts from one article depending on its length.
You should be utilizing the same tactics.
Take your newest blog post and use the post's key points for posting content on your Facebook Page, Twitter account, Instagram account, and even make videos for YouTube.
Just give them a teaser so they are inspired to click on the link to learn more.
Create high-quality blog posts and share them on your other social media networks instead of wasting time creating different content for all of the different platforms you are on.
This strategy is known as refurbishing content and is used by successful bloggers like Neil Patel and Social Media Examiner.
Let's take a deeper look at why artist blogs sell art.
Search Traffic
To start I would like to talk about building brand awareness.
You will constantly hear me talking about building brand awareness or making an online presence.
There is a good reason for this.
There are over 4 billion active internet users around the world.
Within those 4 billion people you will find a group of people who are attracted to your artistic style.
However, they will never purchase your artwork if they are not aware that it exists.
You have to put your art out there and you have to create content that will attract them to your art listings.
Not only does building brand awareness increase art sales but it will also increase the value of your artwork.
This is how blogging builds brand awareness and attracts a target audience.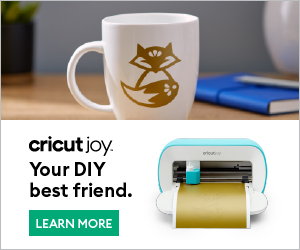 People go to search engines to find the information they are interested in or a solution to a problem.
An individual will type in a word or phrase in the search bar that describes what they are searching for.
The words that they type in the search bar are known as keywords.
Google and other search engines like Bing will filter through all of the content online and recommend the best-written content for the query entered in the search bar.
All of the content that is relevant to the query will be displayed in the search results.
The best content available online along with domain authority will be ranked higher in search results.
It is important to understand how this works because the sites that are generating most of the organic search traffic are on the first page.
In fact, most people will only click on the top three links of the search results page.
When was the last time that you went on to the second page of the search results?
Most people will never go past the first page because they have learned that the search engines will only refer to the best content that is available.
Your main goal is to write content that search engines will recommend to their audience.
You not only want to be on the first page but you should also be striving to be listed in the top three.
The top three links produce the most CTR (click-through rate, a number of clicks a link generates).
The amount of traffic you will receive by being ranked in the top three of the search results will be more than you could have ever imagined.
According to Internet Live Stats Google now processes over 40,000 search queries every second on average (visualize them here), which translates to over 3.5 billion searches per day and 1.2 trillion searches per year worldwide.
Related posts:
Social Media Marketing
Over time most of your traffic will come from the search engines. This is also known as organic traffic.
Organic is the traffic your site receives that you do not have to pay for.
Social media can also refer traffic to your site where your audience can learn more about you and your artwork.
Just a few years ago it was easy to build brand awareness on social media networks.
Times have changed and most artists and businesses are finding it difficult to build an audience on Facebook, Twitter, and other social media networks.
Even if you are successful at building an audience on social media networks, your posts' chance of reaching your followers is very slim.
Related Post: How Many People See Your Facebook Posts?
There are ways you can increase your visibility on social networks but most of the strategies include you paying.
Like I have mentioned earlier, if you want to sell your art you will have to build brand awareness.
Even though it is more difficult to achieve this on social media networks today it is still a good practice to make a presence on them.
The way you can make a presence on several different social media networks without hiring a full-time helper is by sharing content from blog posts you have already written.
This strategy will help you in two ways.
First, you are publishing content that your audience is interested in.
People go on Facebook for entertainment not to go shopping.
Post informative and entertaining content they will be interested in sharing.
Second, you will be able to drive traffic to your artist blog where you will have a chance to land a sale.
If they are interested in the content you post and want to learn more, they will click on the link you provided and will be redirected to your artist blog.
Make sure you always include a link to the page you want your followers to visit. If you don't include a link or call-to-action you are wasting your time.
How To Create Social Posts From Blog Posts
It is relatively easy to create a social post from your blog posts.
All you have to do is copy and paste some content from your blog post to your social media site.
Upload an attractive image and include a link to where your followers can read more.
It is as easy as that.
You can create a day worth of social media posts in less than ten minutes.
Use social scheduling tools like Tailwind to save time scheduling to social media networks.
Related Post:
How I Sell My Art Online With Tailwind
Landing Pages
WordPress offers many ways you can create professional-looking blogs and websites. You can easily create a website that showcases your artwork and a blog that attracts your target audience.
Creating landing pages for your artwork will provide a way for you to showcase the artwork you are selling and provide a way for your audience to make a purchase.
You will be more successful in selling your art with a site that has both your landing pages and blog posts.
The blog posts you write will generate traffic to your site. Once a reader is on your site, they will be able to view all of your art listings and learn more about you as an artist.
Related Posts:
Call-to-Action
It takes more than just writing a blog post or sharing your blog on your social media sites to land a sale.
You have to tell your audience what you would like them to do after they have finished reading your post. This is known as a call-to-action.
Wikipedia defines Call-to-action as:

In marketing, a call to action (CTA) is an instruction to the audience designed to provoke an immediate response, usually using an imperative verb such as "call now", "find out more" or "visit a store today".
Letting your audience know where they should go after they have finished consuming your post's content will help you to keep them on your site longer and increase the chance of you landing a sale.
There are many strategies you can use with your call-to-action. For example, you can direct a reader to another post you have written, the artwork you have for sale, a YouTube video, or any other products you are promoting.
You will have to experiment with your call-to-action to discover which strategy resonates best with your audience.
Creating a call-to-action strategy is another way artist blogs sell art.
Related Post:
Sell More Art Online – Call-to-Action Strategy that Generates Sales
Email List
The last thing I would like to talk about with this post is your email list.
Most of the sales you generate online will come from your email list.
Why do email lists generate the most sales?
Your email list consists of people who are interested in what you have to offer. They want to stay up-to-date with your art, events and trust you enough to give you their personal email address.
Your blog will help you to build your audience and it is actually easy to do.
All you have to do is write content they enjoy and provide a way for them to join your newsletter group.
There are many WordPress plugins that will help you to build your email list. I use Magic Action Box for my email opt-ins.
Magic Action Box is free, easy to use, allows you to customize the colors to match your brand and works well with most WordPress Themes including the themes I recommend from StudioPress.com.
After you have built your email list you will need a service to deliver your newsletters. The two most popular services are AWeber and MailChimp.
If you have not started building your email list yet, do it now. Set up opt-ins on your WordPress artist blog and sign up for a service to send your newsletters.
To learn how to be productive with your email marketing visit Megan Auman's Simple Email Marketing for Makers course.
More Ways To Generate Revenue Blogging
It is no secret that art sales are not consistent.
The good news is that you can generate extra income from your artist blog.
While you are waiting for your original art to sell you can earn money by:
AdSense
Affiliate Programs
Sell Digital Products
Sell ad space
These are just a few ways your artist blog can generate extra income for you.
Final Thoughts On How Artist Blogs Sell Art
Artist blogs sell art. It is as simple as that. If you want to be successful in selling your art online, start your art blog today.
Sell more art online – artists blogs strategies:
Search Traffic
Social Media
Landing Pages
Call-to-Action
Email List
Would you like to learn how to build a blog that generated over $15,000 a month?
Debbie Gartner explains exactly how she created a blog that makes her six figures a year.
Check out this eBook to learn how to be more effective with your keyword research, Get Your Keywords Together: How To Do Keyword Research With Only Free Tools.
You might also be interested in:
Popular Art Marketing And Sales Tutorials
Are you ready to take your art business to the next level?
Investing in marketing courses and tutorials will maximize your profit and speed up the growth of your business.
Below are some of the most popular art marketing courses that will grow your online art business:
Most Popular – How to Make a Living Selling What You Make by Megan Auman
Most Popular – Build a Successful Creative Blog by April Bowles-Olin
How to Build a Business While Learning Your Craft by Megan Auman
Pinterest Marketing for Makers & Designers by Megan Auman
Did you enjoy this article? Don't forget to sign up for my free weekly newsletter.
You can also join me on:
Learn how to start, grow, and monetize your online art business.