Many artists generate a significant income selling their artwork and handmade crafts online, and so can you.
Building an online art business has never been easier as long as you know what tools will help you get the job done.
In this post, you will discover five tools to help you build a successful online art business.
5 Tools To Help You Build A Successful Online Art Business
Is selling your artwork online relatively new to you?
If you are just starting out I recommend you to read Sell Art Online Startup Plan. This post covers all of the basics that you will need to know to get started selling your art online.
Before we get started, I want to tell you upfront that selling art online is work, and it takes time to build brand awareness.
The more time you put into your art business, the more you will get out of it.
Anyone can sell art online. You want to learn what the best strategies are to build your business faster.
Below are 5 art business categories I cover in Sell Art Online Startup Plan:
Goals
Showcase your art
Email list
Artist Blog
Social Media Marketing
The list is small, but each section will take up some of your time, and don't forget that you will also need to devote time to creating the art you will be selling.
As long as you are organized, utilize the best tools, and plan out your days, so you are productive, everything will run smoothly.
I am going to share with you five tools I have discovered that have helped me grow my art business faster than I could have ever imagined possible.
I want to mention that not everyone will see the same results with the tools I am going to highlight.
Do some research and decide what tools will help you achieve your unique goals.
Goals
I didn't see real results until I started writing goals and tracking them.
I knew that I wanted to sell art, but everything else was a little blurry, and I didn't know what actions I should be taking when I started selling my artwork online.
I was wasting a lot of time accomplishing nothing.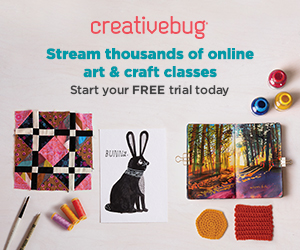 Painting Repeat Patterns by Hand: A Daily Practice by Cleo Papanikolas on Creativebug!
When I started documenting my objectives, I developed strategies that would guide me to the finish line.
While I was implementing the strategies, I would keep records of the results so I could revise my plans and make smarter marketing decisions.
Because I have witnessed the value of goal setting, I decided to create workbooks for all of the artists I coach one on one and have chosen to make them available on Nevue Fine Art Marketing for a reasonable price.
Free Online Art Gallery Software
The next tool you will need to invest in is a platform where you can showcase your artwork.
There are many options available, and you will have to take a few minutes and review your goals to decide on what the best options are for you.
If you are just starting and are not sure if you are going to enjoy selling your art online, I would suggest starting with a third-party platform like Etsy.
Etsy was created for artists to sell their handmade goods to people interested in purchasing unique items they can't find elsewhere.
I recommend starting with Etsy because it is easy to get started, and the fees are very reasonable.
Below is a Tutorial I created to help you get your Etsy shop up and running in just a few minutes.
How To Set Up An Etsy Shop Tutorial
The other option you have is to build a website with WordPress.
The WordPress software is free, but you will have to invest in a domain name and a hosting service.
One of the many positives for building a WordPress site is that you own it, and you will have total control of the design and the content you publish on it.
Using third-party sites has limited features, making it challenging to create a unique brand that will separate you from all of the other artists selling art online.
Related Posts:
As you can see with Nevue Fine Art Marketing I have two objectives. One objective is to sell my original artwork along with selling prints of my art. The second objective is to coach artists like to build a successful online art business by providing information I have learned over the past 16 plus years.
Your site's design will be determined by your goals and can be changed at any given time. You can change your website to accommodate the growth of your business.
Building a WordPress site might feel overwhelming at first but I have to tell you that it is easier than you might think.
You can find the answers to any problems that might arise via a Google search or on YouTube because WordPress is the most popular website builder for professionals and bloggers.
Setting up your WordPress site has never been easier with the one-click WordPress Install Features provided by Blue Host and HostGator. All you have to do is purchase a domain name and hosting from either Blue Host or HostGator and use the one-click WordPress Install Feature and your site will be up and running in no time.
Disclaimer: This post may contain affiliate links. If you make a purchase by clicking on an affiliate link, Nevue Fine Art Marketing may earn an affiliate commission at no additional cost to you. Affiliate relationships include, but are not limited to, Bluehost, Tailwind, Skimlinks, SareASale and StudioPress. To learn more visit Affiliate Link Disclosure Policy
To help you get to know your new WordPress Site I have created a couple of eBooks and courses to help make the learning process a little easier.
Email List
Growing an email list from day one is something I wish I did.
Your email list will be the biggest asset of your business and I recommend you start from day one.
Related Post:
Ultimate Email Marketing Guide for Selling Art Online
The next two tools you will want to invest in is a marketing automation platform that helps you share your emails and newsletters and an opt-in plugin to collect emails from your site.
OptinMonster is a powerful WordPress Plugin that converts abandoning visitors into subscribers and customers.
OptinMonster's Features:
Convert any link or mage into an opt-in form.
Personalize campaigns based on visitor's location
Detects user's mouse behavior which shows them a targeted message as they are leaving
Easy drag and drop builder
Mobile friendly pop-ups
Lightbox
full-screen welcome mat
Slide-in scroll box
Floating bar and so much more….
After you have collected emails, you will need to have a service that will send bulk emails and newsletters to your list.
Related Posts:
Writing Email Tips That Sell Art | Selling Art Online Strategies That Work
Popular Free Email marketing services:
The above are free services and have limited features.
If you are planning on starting an art business you might want to consider investing in a service with more features like AWeber.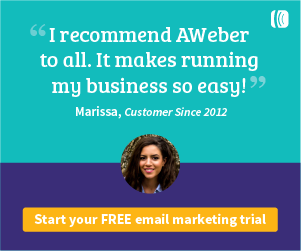 Try AWeber free for 30 days! – AWeber Communications

Social Warfare
The last tool that you will want to invest in for your artist website is a way for people to share your content on their favorite social media platforms.
There are numerous social sharing plugins available for WordPress, and I have tried many of them.
All of the plugins I have tried in the past had limited features I liked, but I searched for something more.
I finally discovered Social Warfare, a social sharing plugin that allows you to build brand awareness while making it easy for people to share your content on their favorite social media platforms.
It only took a couple of months to see a tremendous amount of growth in my traffic.
Below are some examples of my most shared posts:

You can see by visiting the posts above that Pinterest was my biggest traffic generating platform.
Once I notice that I started to focus on growing my Pinterest Business account. The problem I faced was that it took up too much of my time so I started searching for a Pinterest scheduler and I stumbled across TailWind.
It takes me less than 30 minutes a week to schedule all of my Pinterest pins for a week. The time I save using Tailwind is used on other strategies to help me sell more art.
Related Posts:
Final Thoughts On Tools To Help You Build A Successful Online Art Business
Starting an art business takes planning and work.
The tools highlighted in this post will not only make your work easier but they will also help you to build a solid online art business.
Take a look at all of the tools mentioned and see what will be the best fit for your unique goals.
5 Tools To Help You Build A Successful Online Art Business Overview:
Goals Planner
Free Online Art Gallery Software
Email List
Social Warfare
Would you like to learn how to build a blog that generated over $15,000 a month?
Debbie Gartner explains exactly how she created a blog that makes her six figures a year.
Check out this eBook to learn how to be more effective with your keyword research, Get Your Keywords Together: How To Do Keyword Research With Only Free Tools.
You Might Also Be Interested In:
The form you have selected does not exist.
Popular Art Marketing And Sales Tutorials
Below are some of the most famous art marketing courses that will grow your online art business:
Most Popular – How to Make a Living Selling What You Make by Megan Auman
Most Popular –  Build a Successful Creative Blog by April Bowles-Olin
How to Build a Business While Learning Your Craft by Megan Auman
Pinterest Marketing for Makers & Designers by Megan Auman
Did you enjoy this article? Don't forget to sign up for my free weekly newsletter.
You can also join me on:
Learn how to start, grow, and monetize your online art business.