Building a successful art business has never been more feasible in an era where digital technology reigns. With the right tools, you can effectively reach a global audience, manage your inventory, network with fellow artists and art lovers, and monetize your talent.
In this article, we will explore five indispensable tools that can assist you in launching and growing your online art venture.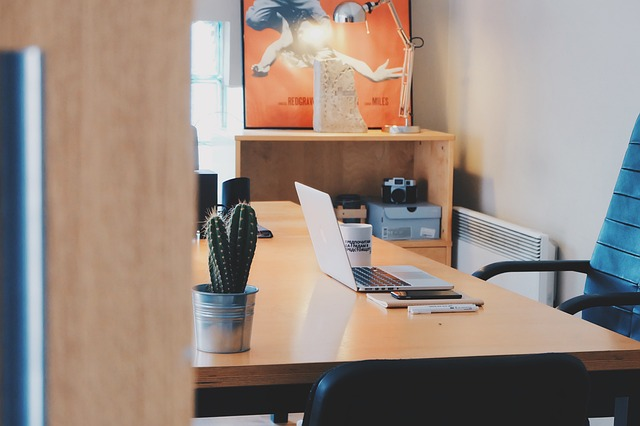 Disclaimer: This post may contain affiliate links. If you make a purchase by clicking on an affiliate link, Nevue Fine Art Marketing may earn an affiliate commission at no additional cost to you. Affiliate relationships include, but are not limited to, Bluehost, Tailwind, Skimlinks, SareASale and StudioPress. To learn more visit Affiliate Link Disclosure Policy
Why Is It Important For Artists To Have An Online Presence?
Having a solid online presence is crucial for artists in the digital age. It allows them to showcase their work to a global audience, extending their reach beyond local galleries and exhibitions.
By establishing an online portfolio, artists can display their full range of creations, unrestricted by physical space or location.
Social media platforms and online art communities offer opportunities for networking, collaboration, and feedback, leading to artistic growth and development.
Additionally, an online presence opens up multiple avenues for sales and commissions, providing artists with financial stability and the freedom to focus on their art careers.
The Importance of Multiple Revenue Streams for Artists
For artists, having multiple revenue streams is beneficial and often necessary for financial stability. Relying solely on selling original artworks can lead to unpredictable income, given the often fluctuating demand in the art market. By diversifying their income, artists can alleviate the financial uncertainty of this volatility.
Secondary revenue streams could include print sales, affiliate links, teaching art classes, commissions, licensing designs, or crowdfunding. These additional income sources can provide a steady cash flow, allowing artists to continue creating without undue financial stress.
Furthermore, diversifying revenue streams can enable artists to reach a wider audience and gain increased exposure for their work. Thus, multiple revenue streams are essential to building a successful and sustainable online art business.
What Are The Benefits Of Building A Successful Online Art Business
Building a successful online art business can reap immense benefits.
Firstly, it provides artists with financial independence, allowing them to profit directly from their talent without needing third-party intermediaries like galleries or agents.
Secondly, it offers greater flexibility, as artists can work according to their own schedules and creative rhythms and from any location.
Thirdly, it fosters a more intimate connection with the audience, as artists can communicate directly with their clients and fans, sharing insights into their creative process and receiving immediate feedback.
Finally, an online small business owner allows for scalable growth. As the artist's reputation grows, so too can their business, reaching more customers and generating higher sales without the logistical challenges of a physical enterprise.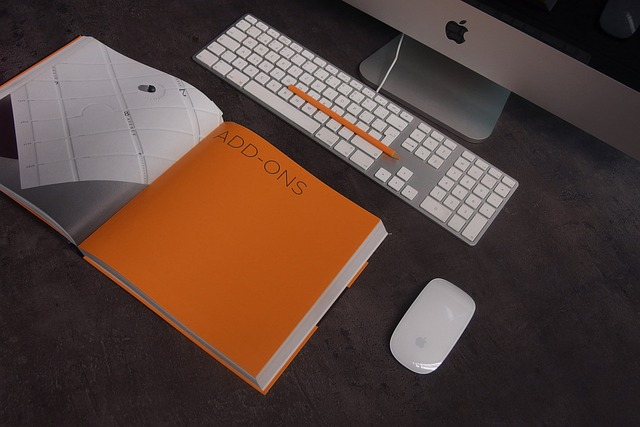 5 Online Tools To Help You Build A Successful Online Art Business
Let's delve into the specifics that can make or break your online art business. Here, we will focus on the top 5 tools integral for any artist looking to make their mark in the digital world. These tools will assist with everything from showcasing your work and connecting with your audience to managing sales and optimizing your online presence. Read on to gain valuable insights that will help you navigate the path to a successful online art business.
1. Website Builder
What is a website builder?
A website builder is an online tool that enables users to construct functional websites without coding or web development expertise.
These platforms provide pre-designed templates and drag-and-drop interfaces that allow you to customize your site to your unique brand and style.
A website builder can be a powerful tool for artists to create visually appealing online galleries and portfolios, sell art directly to consumers, and establish a professional web presence.
Related Post – 16 Best Artist Website Builders
Why is it important to have a website for your art business?
Having a website for your art business is essential for numerous reasons.
A website serves as your virtual art gallery, where you can showcase your entire portfolio in a structured and professional manner. It's a platform where you can display your art exactly how you want it to be perceived.
A website facilitates direct artwork sales, allowing fans to purchase your pieces anytime and from anywhere. This eliminates the need for physical galleries and can drastically increase your earnings.
A website helps in building your brand as an artist. With a unique domain, consistent branding, and a personal narrative, your website can effectively communicate your artistic identity to the world.
A website can also act as a platform for you to engage with your audience via blog posts, news updates, and newsletter subscriptions – fostering a sense of community around your art.
Popular Website Builders For Artists
Wix
Wix is a versatile website builder, offering various design templates tailored for artists and photographers. It boasts a user-friendly drag-and-drop interface and integrates with many third-party applications. Wix also allows for the integration of an online store, allowing artists to sell their work directly from their website.
Weebly
Weebly stands out for its affordability and simplicity. It offers an easy-to-use range of creative templates for artists, intuitive e-commerce features, and the option to add multimedia content such as videos and image galleries. Weebly also offers marketing tools to help artists promote their work and reach a larger audience.
Squarespace
Squarespace is known for its elegant and visually stunning design templates, making it an excellent choice for artists who want to showcase their work in the best possible light. Squarespace's built-in e-commerce platform also makes it simple for artists to sell their work online. Plus, it has excellent blogging capabilities for artists interested in sharing their creative process or communicating with their audience.
Shopify
Shopify is a robust e-commerce platform that offers beautiful themes, all of which are customizable. Shopify excels in its range of sales features, making it an excellent choice for artists who plan to sell their work online. It also integrates with external sales channels, like Amazon and Instagram, expanding potential sales opportunities.
WordPress
WordPress is a flexible and highly customizable platform, ideal for artists who want a more hands-on approach to their website's design. There are thousands of plugins available, allowing for extensive customization of features. Artists can sell their work through plugins like WooCommerce, and the platform's powerful blogging features allow artists to share their stories and connect with their audience.
Tips for creating a successful art website
Here are some essential tips to keep in mind while creating an art website:
Choose the Right Template: Choose a template that matches your artistic style to create a cohesive aesthetic on your website. Ensure it is clean, minimalistic, and lets your artwork take center stage.
High-Quality Images: Ensure that the images of your artwork are high-quality. Blurry or pixelated images won't do justice to your work and may even deter potential buyers.
Easy Navigation: Make sure your website is easy to navigate. The homepage should guide visitors to your gallery, store, about page, contact information, and other essential sections.
Mobile Friendly: Ensure that your website is mobile-friendly. Many users will be accessing your site through a mobile device, and if your site doesn't display correctly, you could lose potential sales.
Clear and Detailed Descriptions: Alongside each piece of art, there should be a clear and detailed description. Include the work's title, medium used, dimensions, price, and other pertinent details. This will provide potential buyers with all the information they need to decide.
SEO Optimization: Use SEO best practices to increase your site's visibility on search engines. Include keywords in your titles and descriptions, optimize your images, and use a blog to add fresh content regularly.
Social Media Integration: Integrating your social media accounts with your website can help you reach a broader audience. Visitors should be able to easily follow your social media profiles and share your artwork on their own social media accounts.
Easy Checkout Process: If you're selling your art on your website, ensure the checkout process is as simple as possible. The more complex it is, the more likely potential buyers will abandon their cart. Remember, every extra click is a chance for a customer to change their mind.
Contact Information: Ensure that your contact information is easy to find. Potential buyers or gallery owners may want to reach out for further information, and you don't want to miss these opportunities.
Blog: A blog can be a great way to share more about your process, inspiration, and journey as an artist. It can also help you connect more deeply with your audience and keep them returning to your site.
2. E-commerce platform
What is an e-commerce platform?
An e-commerce platform is a comprehensive software tool that allows businesses to launch, host, and manage their online store. It provides all the necessary features to effectively run an online business, including website creation, inventory management, payment processing, and shopping cart functionality.
E-commerce platforms can also offer additional capabilities such as customer service management, marketing tools, and analytics to track sales, site performance, and customer engagement.
This tool empowers artists and other small business owners to sell their products directly to consumers, expanding their reach beyond the limitations of traditional brick-and-mortar stores.
Why is it important to have an e-commerce platform for your art business?
Having an e-commerce platform for your art business is crucial for several reasons.
First, it allows you to reach a global audience, expanding your customer base far beyond local or regional boundaries. This broad reach can significantly increase your sales potential.
Second, an e-commerce platform operates around the clock, enabling you to make sales even when your physical location may be closed.
Third, these platforms often come with built-in analytics tools, offering valuable insights into your customers' buying habits and preferences, which can guide you in making informed business decisions.
Lastly, with features like online payment processing and inventory management, an e-commerce platform can streamline business operations, freeing up more of your time to focus on creating art.
Popular e-commerce platforms for artists
BigCartel
BigCartel is designed for artists and makers, making it an excellent choice for artists looking to sell their work online. It offers a simple interface and includes features like product management, inventory tracking, sales statistics, and promotional tools.
Etsy
Etsy is an online marketplace for handmade items, vintage goods, and craft supplies. Its enormous user base provides artists with a vast audience of potential buyers. Etsy also offers robust tools to manage and promote your shop.
Squarespace
Squarespace is widely recognized for its sleek, visually appealing, and easy-to-navigate website templates, making it a popular choice for artists. Its robust e-commerce capabilities include inventory management, flexible product variants, the ability to sell digital products, and a secure checkout process.
Wix
Wix is a versatile platform that caters to various needs, including e-commerce. With its robust tools and customizable templates, artists can easily create a beautiful online store. It also offers SEO tools, marketing integrations, and advanced design features.
These platforms cater to different needs and preferences, so artists should explore each one and choose the one that best aligns with their business goals and aesthetic desires.
3. Social Media Management Tool
What is a social media management tool?
A social media management tool is a software application that enables businesses to manage their presence across multiple social media platforms from a single interface.
These tools provide capabilities such as scheduling posts, monitoring social media conversations, analyzing engagement data, and managing social media advertising campaigns. They are designed to make social media management more efficient and effective, freeing business time to focus on other areas.
They play a crucial role for artists and businesses in building their online presence, engaging with their audience, and promoting their products or services.
Why is it important to use social media to promote your art business?
Social media to promote your art business is essential in today's digital age. It provides a platform to showcase your artwork to a global audience, significantly enhancing your reach. It allows you to engage directly with your followers, building relationships and fostering a sense of community. Furthermore, social media platforms are a powerful art marketing tool where you can announce new collections, share behind-the-scenes glimpses into your creative process, and even sell your artwork directly.
With the analytics provided by these platforms, you can gain insights into your audience's preferences and behaviors, helping you make data-driven decisions to grow your business.
Lastly, social media can drive traffic to your website or e-commerce platform, increasing opportunities for sales.
Popular social media management tools for artists
Hootsuite
Hootsuite is a widely used social media management tool that allows users to schedule posts, monitor social media traffic, and manage multiple social accounts from a single dashboard. It also provides comprehensive analytics reports.
Buffer
Buffer is known for its intuitive interface and powerful scheduling features. It lets artists manage multiple social profiles easily, schedule content across different platforms, and provide detailed analytics on post performances.
Sprout Social
Sprout Social is a comprehensive social media management tool that provides deep analytic insights, post-scheduling, and management of multiple accounts. It also has a CRM feature that lets artists track followers' interactions.
Later
Later is particularly useful for visual content popular among artists. It's a marketing platform for Instagram (also supporting other platforms) where users can visually plan, schedule, and analyze posts.
These tools provide different features, and the choice between them must be made based on specific needs and requirements of the artist. They are instrumental in managing the social media marketing tasks effectively, allowing artists to focus more on their creative process.
Tips for using social media effectively to market your art
Know Your Audience: Understand who your followers are and what they like. This will help you tailor your content to appeal to them. Use analytics to gain insights into your audience's demographics and preferences.
Consistency is Key: Post regularly to keep your audience engaged and to increase your visibility. Consistency also helps establish your unique voice and style.
Quality Over Quantity: Share high-quality content that showcases your art in the best light. This could be high-resolution images of your work, videos of your creative process, or thoughtful posts about your inspiration.
Engage With Your Followers: Respond to comments and messages. Show appreciation for their support. This builds relationships with your audience and fosters a sense of community.
Leverage Hashtags: Use relevant hashtags to increase your visibility. They can help you reach a wider audience interested in your art style.
Promote Your Artwork: Don't shy away from promoting your work. Share updates about new pieces, upcoming exhibitions, or any awards/recognition your art has received.
Cross-Promote: If you're using multiple platforms, cross-promote your content. This can help you expand your reach and gain followers across different platforms.
Remember, social media is not just a promotional tool. It's also a platform to express yourself and connect with your audience. Be authentic and true to your art, and success will follow.
4. Email Marketing Platform
What is an email marketing platform?
An email marketing platform is a service that allows businesses to send targeted and personalized messages to an audience via email.
These platforms typically offer list management, automation, email design, and reporting features. From announcing a new art series, sending out invitations to gallery openings and sharing exclusive behind-the-scenes content, email marketing platforms can help artists effectively reach and engage with their audience, drive traffic to their website or online store, and ultimately increase sales.
Moreover, it enables artists to build and manage direct communication with their audience, fostering stronger relationships.
Why is it important to build an email list for your art business?
Building an email list for your art business is highly beneficial for several reasons.
It provides a direct and personal line of communication with your audience, which can foster deeper relationships. Unlike social media platforms, where your posts might get lost in a sea of content, emails land directly in your subscribers' inboxes, increasing the visibility of your messages.
Unlike social media platforms, you have total control over your email list, where algorithm changes can affect your reach.
With an email list, you can segment your audience based on various factors such as their buying behavior, preferences, or engagement level, allowing you to send targeted and personalized messages. This can help improve engagement rates, customer retention, and sales.
Email marketing often yields a high return on investment, making it a cost-effective marketing strategy. In conclusion, an email list can be a powerful tool in your marketing arsenal, helping you grow and sustain your art business.
Popular email marketing platforms for artists
Mailchimp
Mailchimp is one of the most popular email marketing platforms that offers many features, such as email design, automation, analytics, and CRM tools. It's user-friendly and has a free plan for small email lists.
Constant Contact
Constant Contact is another excellent choice for email marketing. It offers a drag-and-drop email editor, contact segmentation, autoresponders, and extensive tracking reports.
SendinBlue
SendinBlue is a marketing platform offering email and SMS marketing services and complementary tools. It provides a generous free plan and advanced features like automation, segmentation, and A/B testing.
GetResponse
GetResponse is a comprehensive marketing platform with robust email marketing tools. It offers features like automation, landing pages, webinars, and CRM, making it a great all-in-one solution.
Each platform offers a variety of features and pricing options, so artists should consider their specific needs and budget when selecting an email marketing platform.
Tips for creating and managing a successful email list
Start Building Early: Begin collecting email addresses as soon as possible. Include a signup form on your website, social media profiles, or at art exhibitions and events.
Offer Value: Give your audience a reason to subscribe. This could be exclusive content, early access to new work, or special discounts.
Segment Your List: Divide your email list into segments based on factors like purchase history, interest in certain types of art, or engagement level. This allows for more personalized communication.
Regular Communication: Maintain regular contact with your audience, but avoid bombarding them with too many emails. Strike a balance to keep your audience engaged without overwhelming them.
Personalization: Personalize the email content. Use the recipient's name, mention their previous purchases, or tailor the content to their interests. This can significantly improve engagement rates.
Test and Analyze: Conduct A/B testing to find what works best for your audience. Test different aspects like subject lines, email content, or sending times. Use the insights obtained to optimize your future campaigns.
Clean Your List: Regularly remove inactive subscribers from your list. This helps improve your email deliverability and engagement rates.
The goal of email marketing is not just selling but also building relationships and fostering a sense of community. Be genuine and respectful in your communication, value your subscribers' privacy, and your email list will surely be a success.
5. Accounting Software
What is accounting software?
Accounting software is an application software that records and processes accounting transactions within functional modules such as accounts payable, accounts receivable, journal, general ledger, payroll, and trial balance. It functions as an accounting information system that simplifies and automates financial management processes, provides real-time reports and analysis, tracks income and expenses, enables invoice and payment processing, and helps in tax preparation. Among artists and creative businesses, it's an essential tool for managing finances, understanding business performance, and ensuring compliance with financial regulations.
Features of accounting software for artists
Expense Tracking: Accounting software allows artists to track expenses related to their business, such as art supplies, studio rent, or travel costs. This makes monitoring spending easier and identifying areas where budget cuts can be made.
Invoicing & Payments: Artists can create professional-looking invoices and easily receive payments through online payment gateways, reducing the hassle of manual invoicing and improving cash flow.
Inventory Management: For artists who sell physical artwork, inventory management features enable them to track their stock levels and sales, making it easier to know when to restock or which pieces are selling well.
Tax Preparation: Accounting software can generate financial reports that help artists prepare for tax season by organizing and categorizing income and expenses.
Expense Reports: Artists can generate expense reports for business-related expenditures, useful for tracking and claiming tax deductions.
Popular accounting software for artists
QuickBooks Online
QuickBooks Online is a popular cloud-based accounting software that offers features such as expense tracking, invoicing, inventory management, and tax preparation. It also integrates with various third-party apps and has a mobile app.
FreshBooks
FreshBooks is another popular cloud-based accounting software designed for small businesses and freelancers. It offers features like invoicing, expense tracking, time tracking, project management, and integrations with other business tools.
Wave
Wave is a free accounting software that offers core accounting features like invoicing, expense tracking, receipt scanning, and financial reports. It also has paid add-ons for payroll and payment processing.
Each accounting software option offers varying pricing plans, so artists should consider their specific needs and budget when selecting one. It's also important to note that these tools can assist in managing finances but do not replace the need for professional accounting advice and services. Artists should consult a certified accountant or tax professional for complex financial matters.
Tips for using accounting software
Regularly Update Records: Keep your records organized to ensure accurate financial reports.
Automate Tasks: Take advantage of automation features, such as recurring invoices or bank feed syncing, to save time and reduce the risk of errors.
Monitor Cash Flow: Use the cash flow tracking feature to monitor your income and expenses in real time, helping you make informed decisions about your business.
Utilize Integrations: Many accounting software programs offer integrations with other business tools, such as project management or time-tracking apps. Utilize these integrations to streamline your workflow and improve efficiency.
Stay Compliant: Keep up to date with financial regulations and tax laws that may affect your business, and use the features of your accounting software to ensure compliance.
Seek Professional Help: If you're unsure about how to use certain features or need help with more complex financial matters, don't hesitate to seek the assistance of a certified accountant or tax professional. They can provide valuable advice and guidance on using your accounting software effectively. You can also find a video tutorial that could help you.
Remember, accounting software is a tool that can simplify and improve your financial management processes, but it's essential also to have a basic understanding of accounting principles and practices. By utilizing these tools and tips, artists can better manage their finances and focus on creating more art. So, it's worth investing time in exploring different options and finding the right accounting software that fits your needs.
Conclusion
In conclusion, the importance of email marketing and accounting software for artists cannot be overstated. Effective email marketing strategies facilitate sales and forge stronger relationships with subscribers, thus fostering a sense of community. Meanwhile, accounting software is crucial for managing finances, making sense of business performance, and ensuring compliance with financial regulations. It simplifies numerous administrative tasks, from tracking expenses to preparing for tax season. Popular options like QuickBooks Online, FreshBooks, and Wave offer a variety of valuable features tailored to the needs of artists and other creatives. However, while these tools streamline financial management, they do not substitute the need for professional advice on complex financial matters. Ultimately, it's essential for artists to balance their work's creative and business aspects, and the right tools can make this task significantly more straightforward.
Related Posts:
Top 8 Blogging Platforms For Visual Artists
Why is Time Management Important for Artists?
Best Sketch Paper Online Drawing Apps
5 Effective Time Management For Artist Tips