Planning your craft fair display can be as creative and vibrant as your selling crafts. The craft show booth display is often the first point of contact potential customers have with your brand, significantly influencing their initial impressions.
This guide will provide five essential tips to help you design a craft show display that effectively showcases your products and creates a memorable and engaging experience for your visitors. Let's dive in to turn your craft fair booth or jewelry stand into a customer magnet!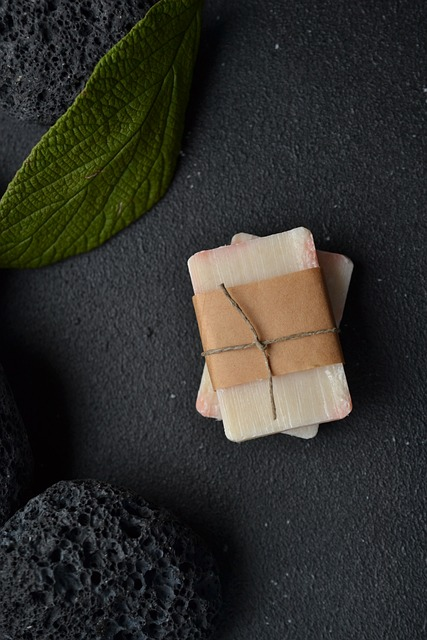 Disclaimer: This post may contain affiliate links. If you make a purchase by clicking on an affiliate link, Nevue Fine Art Marketing may earn an affiliate commission at no additional cost to you. Affiliate relationships include, but are not limited to, Bluehost, Tailwind, Skimlinks, SareASale and StudioPress. To learn more visit Affiliate Link Disclosure Policy
Make Your Craft Booth Inviting
Craft show displays should be inviting and catch people's attention. This means having a well-thought-out layout with plenty of space for people to browse. It should also be easy to navigate; customers should be able to see everything you have for sale without having to hunt for it. A well-thought-out tabletop display that features your own handmade items and products will make all the difference in the success of the craft show.
Finally, your booth display should be visually appealing. This doesn't mean it has to be fancy—a few simple props and some well-chosen fabric like a black or white tablecloth can go a long way—but it should catch the eye and make people want to stop and take a look. The goal is to draw people into your booth rather than having them walk to other vendors.
Craft Fair Booth Tips
Be sure to leave plenty of space for people to move around and attractively arrange the products. Depending on what you sell, display shelves might create a better atmosphere than crafts on a table.
Another way to make your booth more inviting is with lighting. Soft, diffused light is more flattering than harsh fluorescent light, creating a warm and welcoming atmosphere.
Make sure that your booth is clean and organized. Clutter can be off-putting, so take the time to straighten it up before each customer arrives.
Craft Fair Display Tips And Ideas
If you're selling handmade clothing or crafts, how you display your wares can be just as important as the quality of your products. An attractive and well-organized booth will help attract customers and make your products more appealing.
Here are a few tips to keep in mind when setting up your craft show display: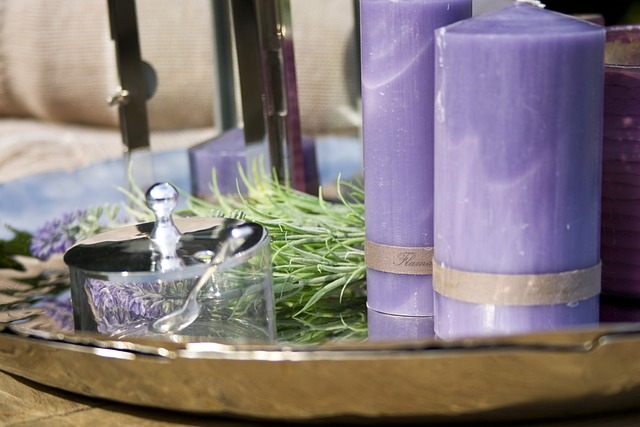 Keep Your Booth Organized
People are more likely to buy something if they can easily see what it is and how much it costs. That's why it's essential to keep your display organized. Label everything clearly, and group items by type or price point. For example, if you are displaying jewelry, you will want a dedicated area for a necklace display, an area for bracelets, and an area for rings.
You might even want to create separate sections for clearance or seasonal items.
Whatever you do, ensure everything is clearly labeled and easy to find.
Tips for Keeping Your Craft Booth Organized
Use Clear Signage: Make sure all products are clearly labeled with their prices. Use large, easy-to-read signs to direct customers to different sections of your booth such as jewelry, clearance, or seasonal items.
Group Related Items Together: Keep similar items grouped together. This makes it easier for customers to find what they're looking for and can also encourage additional purchases.
Use Display Fixtures Sensibly: Make the most of your display fixtures. Shelves, racks, and bins should be used to display products effectively and keep the booth organized. For instance, use a jewelry display stand for necklaces and bracelets to avoid tangles.
Keep a Clean and Tidy Booth: Ensure your booth is clean and clutter-free. Regularly tidy up your booth throughout the day, ensuring that items are put back in their correct place after customers handle them.
Plan Your Space: Prepare a booth layout before the craft fair. This will help you optimize your space and ensure everything has its place.
Have a Reserved Storage Area: Keep a small area for storage. This could be for extra stock, packaging materials, or personal belongings. A designated space for these items will prevent them from cluttering your display area.
Use Vertical Space: Don't forget to use the vertical space in your booth. Hanging items or using tall display racks can offer additional display options and keep the booth from feeling overcrowded.
Outdoor Craft Shows Tips
Utilize Natural Elements: Use natural elements to your advantage for outdoor craft fairs. Incorporate flowers, stones, or wood elements into your display to create an organic and harmonious setting.
Prepare for Weather Changes: Ensure your products and displays are secure to withstand wind and sudden weather changes. Use weights or secure fastenings for lighter items.
Provide Shade: Consider a canopy or umbrella to provide shade. This not only protects your products from excessive sunlight but also creates a more comfortable shopping environment for your customers.
Light It Up: If the show extends into the evening, make sure your booth is well-lit. Use battery-operated LED lights to highlight your products.
Have A Backup Plan: Keep a plan ready for unexpected rain or harsh sunlight. This could include plastic covers to protect your products or extra tarps for shade.
Outdoor Signage: Make sure your signs are sturdy and can stand up to outdoor elements. Also, they should be large enough to be easily read from a distance.
Interactive Displays: People love to touch and feel crafts. Create interactive displays where possible, allowing customers to handle your products.
Product Demonstrations: If feasible, demonstrate how your crafts are made or used. It helps people appreciate the craftsmanship and value of your products.
Use Levels: Elevate your products using shelves or crates. This not only makes your display more interesting but also allows more products to be seen at eye level.
Keep Products Safe: Consider how your products will be affected by being outdoors. If any items are delicate or could be damaged by being outside, make sure they are properly protected.
In addition to showing off your products, you'll also want to use eye-catching props to dress up your display and attract attention from people passing by.
Craft fair signs with large letters spelling out your business name or tagline are always good for catching people's attention. You could also try using colorful banners or flags, a-frames, fun window treatments, hanging art or even hanging signs from the ceiling.
Bright colors are also helpful in catching people's attention. Using words and images on your signs is also a good idea. For example, you could use a picture of your product along with the name of your business.
If you are selling multiple products, you may want to create different signs for each one. You can also use your signs to promote special deals or discounts. For example, you could discount customers who mention your sign.
Get creative and have fun with it. Remember that your goal is to stand out from the crowd so that people will remember your booth long after the fair.
Think About Lighting
Lighting is an essential but often overlooked element of any craft fair display. Ensure your booth is well-lit so potential customers can see your products. Use natural light by setting it up near a window or outside the door. But if that's not an option, bring some battery-operated fairy lights or lamps to brighten things inside your display booth. Proper lighting will make a world of difference.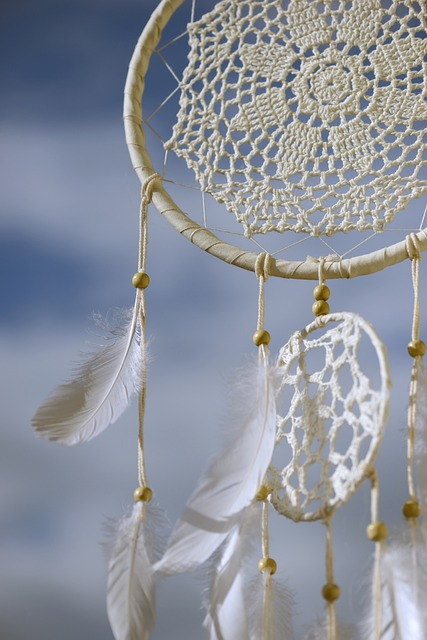 More First Craft Show Tips
Make a list of everything you will need for the craft shows like:
A way to accept credit cards
Cash box
Business cards
Postcards
Price tags
Bring snacks
Extra money for the change
Tablecloth
Tape
Scissors
Table sign
Emergency kit
Shopping bags
wood crates
chicken wire
string lights
Craft Show Tips For Beginners
When setting up for a craft show, it is essential to take some time to walk around and observe other craft vendors display ideas. This will give you a good idea of what works and what doesn't regarding aesthetics and practicality.
For example, you may notice that many vendors use similar color schemes or textures in their displays, which helps to create a cohesive and pleasing overall look. You may also notice that some booths are more cluttered, making navigating difficult for customers.
By observing other booth displays, you can better understand what works well and what to avoid in your own display. In addition, this is also an excellent opportunity to chat with other crafters and get their ideas and tips.
Studying other crafters is a great learning experience for the next show. Take notes so you can review them when you get home.
Make Eye Contact With Customers
Making eye contact is essential for a couple of reasons. Primarily, it shows you are attentive and interested in the other person's words. It also helps to build trust and rapport. When you make eye contact with someone, you effectively say, "I am here for you, and I am listening." This can be especially important when selling products or services.
When potential customers feel like they are being heard and understood, they are more likely to do business with you. In addition, making eye contact can also help to create a more personal connection.
Have Various Price Points
When selling jewelry at craft fairs, it is essential to have various product price points. This allows you to appeal to a broader range of customers and increase your chances of making a sale. Having various price points also allows you to offer discounts or special deals to customers on a budget.
How To Promote Craft Shows
There are many different ways to promote a craft show. One effective method is to distribute flyers in local businesses and community centers. You can also post information about the event on online forums and classifieds websites. Social media is another excellent way to spread the word, and you can even create an event page on sites like Facebook to generate interest and attract vendors. Craft shows can be a great way to sell crafts, but only if they are correctly promoted.
Display Tables For Craft Shows
When setting up for a craft show, the right display table can make all the difference in drawing in potential customers and showcasing your work. One popular option is a collapsible table with adjustable height, which allows for flexibility in set-up and easy transportation. Another option is a display table with shelves or racks, offering additional space to showcase small products or handcrafted items upright. For larger or heavier pieces, such as pottery or furniture, display tables with built-in stands or hooks can provide necessary support while still allowing for easy viewing by customers. Ultimately, the best display table will depend on the specific needs of your craft and what will showcase it in the best light. Researching various options and experimenting with different setups at home can help ensure you make the right choice for your next craft show.
Craft Fair Display Supplies
Having the right display supplies can make all the difference when setting up a successful craft fair booth.
First and foremost, an attractive and well-organized display is crucial in drawing customers in. Shelving units or display tables can showcase products, wreath displays for craft shows can draw attention, and small props or accents can add visual interest. It's also essential to have proper signage, such as tags for pricing and signs advertising sales or specials.
Lightweight storage containers can come in handy for organizing and transporting items during setup and takedown.
And don't forget about branding! Make your business name visible through banners, labels, or other signage.
With these essential craft fair display supplies, you'll be ready to put your best foot forward at your next show.
Conclusion:
Following these five tips will help you create a craft fair display that is both inviting and effective. Remember to make your products the star of the show, use eye-catching props wisely, and don't forget about lighting! With some planning and creativity, you'll be on your way to impressing customers and making sales in no time.
Frequently Asked Questions
Q1: What types of payment should I accept at craft shows?
A1: It's recommended to accept multiple forms of payment if possible, including cash, credit/debit cards, and digital payment methods like PayPal or Venmo. This makes it more convenient for customers who may not carry cash.
Q2: What should I include in my emergency kit for a craft show?
A2: Your emergency kit should include items like band-aids, tissues, wet wipes, hand sanitizer, painkillers, and any necessary personal medications. You might also consider adding items like a small sewing kit, extra batteries, or a portable phone charger.
Q3: How can I make my booth more attractive to customers?
A3: Investing in good lighting and an attractive, cohesive display can make your booth more appealing. Consider using props and display shelves to add height and visual interest, and ensure your products are the main focus of your display.
Q4: How can I promote my upcoming craft show?
A4: You can promote your craft show through local businesses, community centers, online forums, classified websites, and social media. Consider creating an event page on platforms like Facebook to generate interest.
Q5: What kind of display table should I use for my craft show?
A5: The type of table will depend on your specific needs. Adjustable collapsible or folding tables offer flexibility and portability. Tables with shelves or racks provide extra display space. For heavy items, use tables with built-in stands or hooks for support.
Q6: What kind of supplies do I need for my craft fair display?
A6: You'll need display tables or shelving units, pricing tags, signs for sales or specials, wooden crates and storage containers for transportation. Also, consider investing in banners, labels, or other signage for branding.
Q7: How can I maximize my sales at craft fairs?
A7: Offering various price points, making eye contact with customers, and effectively promoting the event can increase your sales. Also, an attractive booth display and good product presentation are key.
Related Posts:
Art Booth Tips That Attract Buyers At Art Fairs
How To Start Selling at Craft Fairs and Shows
7 Tips for Displaying Your Work at Art Fairs and Shows
How To Make Money Selling Your Art At Craft Fairs
How To Sell Your Art At Craft Fairs Like A Pro
Best Ways To Layout Your Craft Show Booth