Instagram's growing popularity has prompted many artists to turn to this visual social media platform to promote their products or services. With so much competition on Instagram, it is challenging for artists to get their posts in front of their target audience, even when they use popular hashtags. If you are marketing your art on Instagram, the objective is to reach new people and sell more art.
There is no shortage of articles and books on the best practices for using hashtags on social media platforms like Instagram, Twitter, and Pinterest. And while there are several good reasons to use hashtags, it is essential to know when they don't work on an Instagram post. Understanding the different types of hashtags and how each performs is also essential.
This article will explore why your Instagram hashtags are not working and how you can fix them.
Disclaimer: This post may contain affiliate links. If you make a purchase by clicking on an affiliate link, Nevue Fine Art Marketing may earn an affiliate commission at no additional cost to you. Affiliate relationships include, but are not limited to, Bluehost, Tailwind, Skimlinks, SareASale and StudioPress. To learn more visit Affiliate Link Disclosure Policy
Instagram Algorithm
The Instagram algorithm determines the order in which users see posts in their feeds. The algorithm is constantly changing and evolving, but a few factors are known to influence how it works.
One is engagement, which includes likes, comments, and views. Posts with higher engagement are more likely to appear near the top of the feed.
Another factor is posting consistently, which means that newer posts are more likely to be shown first. Additionally, the algorithm considers relationships between users; for example, posts from people that a user follows or has interacted with in the past are more likely to be shown.
The exact details of the algorithm used by Instagram are a closely guarded secret, but understanding these general principles can help users better understand how their feed is ordered.
How Do Hashtags Work
A hashtag is a metadata tag used on social networks such as Twitter and other microblogging services. It allows users to apply dynamic, user-generated tagging that helps others to find messages with a specific theme or content easily.
Hashtags encourage more organic engagement with online content and can be used to highlight topics, events, or ideas.
Hashtags are created by placing the number sign "#" in front of a word or unspaced phrase with no intervening spaces. The term "hashtag" is a blend of hash and tag words.
People use hashtags to categorize updates and discover similar posts.
A single hashtag can aggregate updates around a general theme, like #ootd for "outfit of the day."
Some tags become so popular that they become shorthand for entire concepts or trends, like #blessed for feeling fortunate. Others are intended as jokes or commentary, like #letsgetthisbread (a play on the phrase "let's get this money"), which is often used to caption photos of people working hard.
When you click on a hashtag, you'll see all the public updates containing that hashtag.
Hashtags can be added anywhere in an update: beginning, end, or even middle.
You can also place hashtags in tweets directed at other users like this: @username #tag. This helps people outside of your immediate network discover your tweet. To search for a specific hashtag, enter # followed by the word or phrase (no spaces) into the Twitter search bar.
You can also search for multiple hashtags by entering several words separated by commas (no space after each comma). If you want to use a trending topic as a hashtag but don't want your update to show up in searches for that topic, you can add a period before the "#" symbol like this: .#trendingtopic.
The period won't appear in your post, but it will keep your message from being discoverable by people searching for that particular trending topic. Be aware that if people retweet your message without adding the period themselves, your update will become visible to searchers.
Because hashtags are often used to organize information and start conversations around specific topics, they have also become commonly used as markers for political affiliations, social movements, and marketing campaigns. For example, during disaster relief efforts, people might use hashtags like #Sandy or #OklaQuake to find and offer help; during protests or political campaigns, people might use hashtags like #OccupyWallStreet or #NoBillNoBreak to unite around a common cause; and companies might use hashtags like #Nike or #TargetSale to draw attention to their products and brand identity.
Instagram Hashtags Aren't Linking to Anything
When you add hashtags, you want to ensure that people with similar interests and preferences will see the post. If you post a photo of a horse painting, it makes sense to include the hashtag #horsepainting. Using vague hashtags that people are not searching for, like #artbysmith will not get any results. Only use specific hashtags that explain what the image is about.
To search for a hashtag on the desktop, enter the hashtag, including the # symbol, into the search box. Enter your search term in the search box on mobile, then tap Hashtags.
If you're paying attention to your Instagram feed, you'll learn to spot popular and trending hashtags as they emerge quickly. Don't be too quick to jump on a trend, though. Only use popular or trending hashtags if it makes sense for your business and the specific content in your post.
Are your Instagram hashtags not working? One reason might be that Instagram users are not searching for the tags you are using. Research previous posts to see what tags are working for you.
You're Not Using Relative Hashtags
In a crowded social media scene, it's crucial to ensure that hashtags are used effectively and relevant to your brand. Instagram hashtags are a great way to expand your reach beyond your followers and potential customers. However, irrelevant hashtags can quickly turn off your followers, ultimately reducing your Instagram feed's effectiveness. The use of too many hashtags can also hurt your brand's SEO.
Hashtags that aren't relevant to your brand are the ones you shouldn't use. You can get more followers using hashtags, but only if you use them correctly. Be careful when using them because you don't want your Instagram account to be flagged as spam.
The best hashtag strategy is to use niche hashtags that accurately represent your images. For example, if you are selling tile art, you will want to include the words "tile art" in your hashtags.
You're Using Band Or Misused Hashtags
Instagram-banned hashtags are hashtags the Instagram team has blocked due to repeated misuse.
If you want to be sure that a hashtag is not being blocked, check the status of the hashtag on Instagram. To check the status of a hashtag, search on Instagram and click the recent tab. If a hashtag is banned, it will say, "Recent posts from (#hashtag) are currently hidden because the community has reported some content that may not meet Instagram's community guidelines."
It would be best to search for banned or misused hashtags before posting to Instagram. Using forbidden hashtags will not only lower your engagement rate, but they might have your account flagged for spam.
Check the status of any new hashtags you might want to use. Make a list of forbidden hashtags to make life easier, so you don't accidentally use them in future posts. If you believe that an Instagram hashtag you are using should not be banned, contact Instagram to see if there is a way to have the tag unbanned.
What Is Shadow Banned
When someone is shadow banned on Instagram, their posts will no longer appear in the public feed. Only their followers will be able to see their posts. This usually happens because the person has been flagged for violating Instagram's community guidelines. Shadow banning is a way for Instagram to discourage people from posting offensive or spammy content. It's a controversial practice because it can be difficult to tell if someone has been banned. If you think you've been shadow-banned, try contacting Instagram customer support.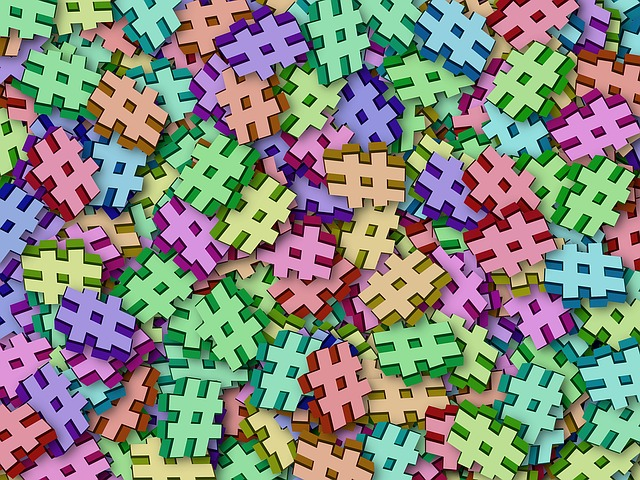 You're Using Too Many Hashtags
A common question people ask is, how many hashtags should I use on Instagram?
The answer is it depends on the type of posts you are uploading. Hashtags are great for organizing content on social media and helping people find similar content. However, you should avoid overusing hashtags. A great way to do this is to consider your followers' interests.
If you use the same hashtag on all your posts, they will start to ignore you, and your brand will quickly become a nuisance. Your goal should be to create a handful of valuable tags for your business and your followers. A great way to get started is to do an initial search on Instagram, see if any hashtags are popular, and then use those.
A good rule of thumb is to use up to 10 hashtags for each post. This will allow you to add only the best hashtags to your posts and not have an abundance of different hashtags so that your feed becomes cluttered and unappealing to your followers. If unsure, you can also check Instagram Insights to see which hashtags are used the most.
You're Hashtags Are Too Competitive
The objective of using hashtags is to increase the reach of your content. If other brands have overused a hashtag, the likelihood that Instagram followers will discover you with the same broad hashtags is significantly reduced.
A generic hashtag is a hashtag that many different brands use. Broader hashtags make it hard for the right people to find and follow you, and they will further dilute your brand in their feed. For example, if you paint dogs, it's not a good idea to use #dog or #pet because these are generic hashtags that will make it difficult to reach a larger audience in the search results. After all, many images are tagged to the hashtag. Using competitive hashtags will lower your chances of being discovered and harm your SEO.
If you are looking for a quick way to find out whether a particular hashtag is competitive, go to the Instagram website and search for the hashtag you want to use. You will be able to see the competition associated with the hashtag.
To see quicker results choose hashtags that represent your business and are not too competitive. Then as you gain more followers, you can start experimenting with more hashtags to see if you can reach a larger number of people.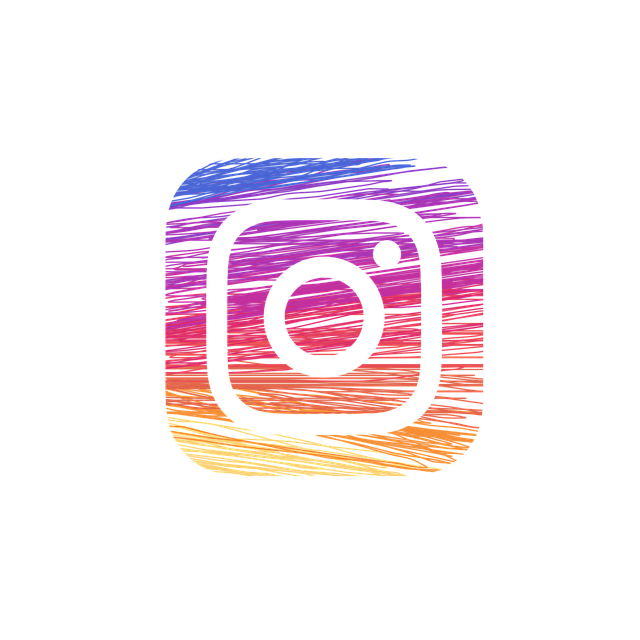 You're Using The Same Hashtags On Every Post
You might not see the results you want if you use the same tag on multiple posts. New followers may notice you because they are not searching for the tags you are using in your posts. To keep your posts fresh, use a variety of tags.
Make a list of hashtags you use to see how well they perform in your Instagram analytics.
How To Optimize Hashtags On Instagram Posts
Here is a brief outline of optimizing your Instagram posts to get your posts in front of a wider variety of people.
Each post can have up to 30 hashtags. However, you want to ensure that your hashtags are relevant and reflect your brand. Use the most relevant hashtags for your business and followers, and avoid using generic hashtags.
If you post more than once, change the hashtag at least once every 2 to 3 days. The longer you leave the hashtag unchanged, the less relevant the tag to your followers. This could mean that fewer people will see your post.
Each post can have up to 20 accounts which could help your chances of being featured on additional pages. For example, if you use Rembrandt pastels, you could tag their page, and hopefully, they will notice you.
Posts that get better reach on Instagram have more engagement within the first hour of being published.
The goal is to create content that inspires people to like and comment on your posts. The more likes and comments you get, your posts will receive more exposure.
Make sure to use the most relevant hashtags for your business. For example, if you sell flower arrangements, you should use hashtags like #flower or #flowerarrangements. If you sell guitars, you should use hashtags like #guitar or #guitars.
When posting, be sure to keep in mind the seasons and holidays that are relevant to your business. For example, if you sell Easter hats, you should use hashtags like #Easter or #EasterHats.
You can also use Instagram to create a slideshow that includes multiple images.
Best Instagram Hashtags For Artists
If you have a new Instagram account and trying to grow your account, hashtags are a great way to get discovered. But with over 1 billion active users on the platform, how do you ensure the right people see your content?
Remember when choosing the right hashtags for your artwork and a particular post.
First, your hashtags should be relevant to your niche. For example, if you're a landscape artist, hashtags like #landscapephotography or #naturelovers will help you reach a wider audience interested in that type of content.
Second, try to use a mix of popular and less popular hashtags. Hashtags like #artsy or #instaart will get you more exposure, but they're also very competitive. Less popular hashtags like #contemporaryart or #artoninstagram will have less competition, but they'll also reach a smaller audience.
Finally, don't forget to use hashtags specific to your city or region. For example, if you live in Los Angeles, hashtags like #laartscene or #DTLA will help you connect with other local artists.
Using relevant, targeted hashtags is a great way to get more eyes on your artwork and grow your Instagram following.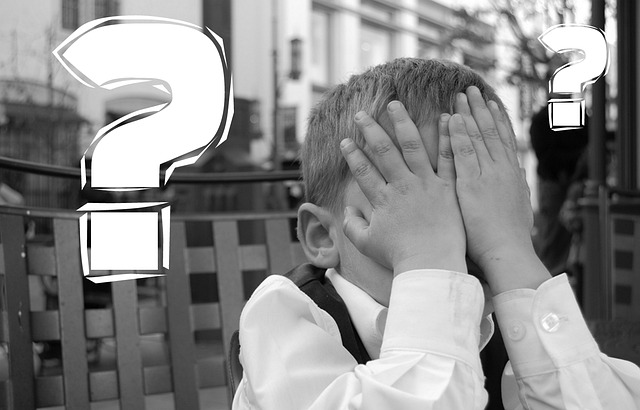 Common Hashtag Mistakes Review
There is no doubt that Instagram is a powerful platform for artists. It provides a way to connect with fans, share your work, and build a following. However, there are some common mistakes that artists make when using hashtags.
Here are some of the most common hashtag mistakes:
1. Not using enough hashtags: If you want your Instagram post to be seen by a wider audience, you need to use relevant hashtags. Use a mix of popular and niche hashtags to reach the most significant number of people.
2. Using too many hashtags: On the other hand, many hashtags can be off-putting to potential followers. It can also make your post look spammy. Use only a few relevant hashtags, so your post looks sincere and professional.
3. Not using relevant hashtags: It's essential to use relevant hashtags in your post. Otherwise, people who see your post may not be interested in what you have to offer. Do some research to find out which hashtags are being used by people in your target audience.
4. Not using unique hashtags: If you want your Instagram post to stand out from the crowd, you need to use unique hashtags. Avoid generic terms and try to be creative with your hashtag usage. This will help you attract attention and get more followers.
Final Thoughts On Instagram Hashtags
If your Instagram account has been performing poorly for a while, it may be time to take a step back and rethink your hashtag strategy. Instagram is one of the most popular social media platforms. But many users struggle with their Instagram account performance because they don't know what to do. To help you out, we created this list of 5 Reasons Why Your Instagram Hashtags Are Not Working.
Remember, there are no perfect hashtags. Creating valuable content for a specific niche will help you to reach users over time. Hashtag use will help you to get noticed by a broader group of people but creating content for your target audience will help you to win the race.
Related Posts:
Instagram Profile – Art Branding Tips To Build A Large Following
15 Instagram Tips For Artists Selling Art
How To Write Good Instagram Captions That Convert
How To Sell Art On Instagram Best Strategies
How To Use Instagram To Promote Your Art