As an artist, you pour your heart and soul into creating beautiful works of art that inspire and move people. But when it comes to selling your creations online, the process can be overwhelming and expensive. That's where dropshipping suppliers come in – they offer an easy and budget-friendly solution for artists looking to sell their work on an eCommerce platform. In this article, we'll explore five reasons why using a drop shipping website builder can be a game-changer for artists, from reducing upfront costs to offering time-saving tools. Whether you're a seasoned artist or starting, discover how a dropshipping business can help take your business to the next level.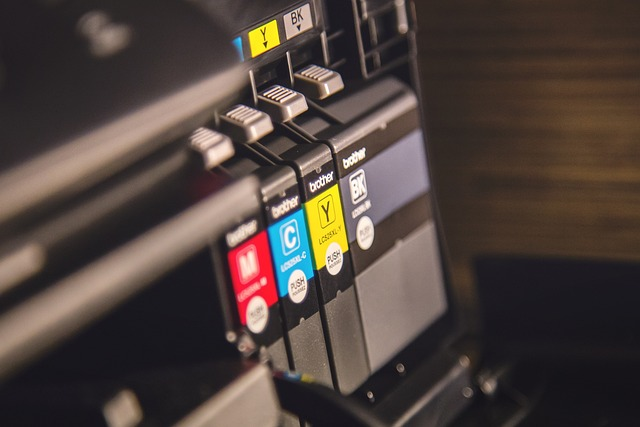 Disclaimer: This post may contain affiliate links. If you make a purchase by clicking on an affiliate link, Nevue Fine Art Marketing may earn an affiliate commission at no additional cost to you. Affiliate relationships include, but are not limited to, Bluehost, Tailwind, Skimlinks, SareASale and StudioPress. To learn more visit Affiliate Link Disclosure Policy
What Is A Drop Shipping Website
To understand how a drop shipping website builder can benefit artists, it's essential to understand what a drop shipping website is. Essentially, it's an online platform allowing artists to sell their products without worrying about storing, packaging, or shipping them. Instead, once an order is placed on the website, the product is sent directly from the manufacturer or supplier to the customer. This process saves the artist time and energy and eliminates the need for expensive inventory storage and shipping costs. So, how exactly can an artist build a successful dropshipping business?
How To Build A Dropship Website
An artist must consider a few key factors to build a dropship website. First, they must choose a website builder offering drop shipping capabilities. This is where the best website builder for dropshipping comes in. Second, they'll need to decide what products they want to sell and find a reliable supplier who can provide those products. Third, they'll need to create a website that is visually appealing, easy to navigate, and optimized for search engines. Finally, they must promote their website through various channels, including social media, email marketing, and advertising. By following these steps, artists can create a successful dropshipping website that allows them to focus on what they do best – creating art.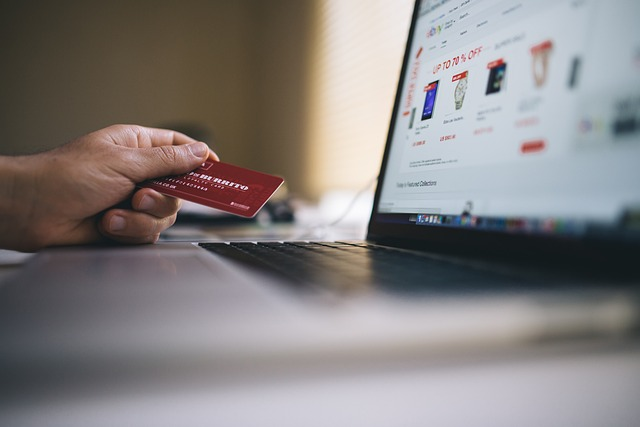 Best Website Builder For Dropshipping Business
When choosing the best website builder for dropshipping, there are a few key features to look out for. Firstly, it should offer seamless integration with dropshipping services, allowing artists to connect with suppliers and manage their inventory efficiently. Additionally, it should provide customizable templates and intuitive design tools to create a visually striking website that stands out from the competition.
One of the top contenders for the best dropshipping website builder for dropshipping is Shopify. With a built-in dropshipping app and a vast library of customizable templates, it's a popular choice for artists setting up a dropshipping website quickly and efficiently. The platform also offers robust analytics and marketing tools to help artists promote their websites and scale their businesses.
Other notable website builders for dropshipping include WooCommerce, BigCommerce, and Wix. Each platform has unique features and pricing structures, so artists should carefully evaluate their options before deciding.
By choosing the best website builder for dropshipping, artists can streamline the process of setting up a successful online store and focus on creating art. The next step is to explore ways to reduce upfront costs and maximize profits, which we'll explore in the next section.
Popular Print On Demand Services
When choosing a drop shipping service, artists should consider the cost and quality of each provider. Opt for suppliers offering free shipping or special discounts on bulk orders to save on costs. Additionally, look for providers who provide detailed tracking information to ensure customers receive their orders quickly and accurately. Finally, it's important to find a supplier that offers a wide selection of products suitable for artists, such as merchandise and prints.
Printful – Printful is popular for artists who dropship custom-made products such as apparel, accessories, and home decor. It's an excellent resource for creating unique designs without investing in expensive inventory or equipment.
Printify – Another top print-on-demand service, Printify allows users to create and customize products such as t-shirts, mugs, and accessories. It also offers bulk discounts to help reduce costs and provides a variety of design templates to choose from.
RedBubble – RedBubble offers a variety of products, such as apparel, stickers, and home decor. It also features an extensive selection of designs from independent artists, making it easy to find unique merchandise.
By carefully selecting the right supplier for their dropshipping business, artists can ensure they offer quality merchandise at competitive prices.
Reducing Upfront Costs
One of the primary reasons why artists hesitate to set up an online store is the high upfront costs associated with creating an e-commerce website. However, dropshipping website builders can help artists save money by eliminating the need for inventory storage and shipping infrastructure. This means that artists can focus on creating art and building their brand without worrying about the financial burden of managing a physical storefront.
By reducing upfront costs, artists can allocate more resources toward marketing and advertising to expand their customer base. The following section will explore proven strategies for reaching a wider audience and increasing sales.
Expanding Your Customer Base
Social media is an excellent tool for artists looking to increase their visibility and interact with potential customers. By creating engaging content and using targeted advertising, artists can connect with people interested in their work and promote their brand to a broader audience. Influencer marketing is another strategy that artists can use to reach new customers. Partnering with influencers with large followings can help artists tap into new markets and reach customers they might not have been able to get otherwise. 
Search engine optimization is essential for driving traffic to your own online store. SEO is optimizing your website and content to help improve its ranking on search engine results pages. Artists can use SEO tactics to increase visibility and drive more people to their stores.
Finally, artists can leverage email marketing to stay in touch with existing customers and attract new ones. By creating compelling email campaigns that showcase their latest work and promotions, artists can keep their audience engaged and excited about their brand. Cakemail makes creating engaging newsletters that will reach customers in their inboxes easy.
With these strategies, artists can use a dropshipping website builder to streamline their operations and focus on growing their business by reaching out to new customers. Speaking of simplifying processes, the next section will explore how dropshipping website builders make shipping and logistics a breeze for artists.
Streamlining Shipping and Logistics
Managing shipping and logistics is one of the artists' most prominent challenges when selling online work. Collecting and packing orders, calculating shipping costs, and coordinating with carriers can be time-consuming and stressful. Fortunately, a dropshipping website builder can also help streamline this aspect of the business.
Artists can automate the entire fulfillment process by partnering with a dropshipping supplier. When a customer places an order on the artist's website, the supplier receives the order and takes care of packing and shipping the item directly to the customer. This saves artists time and effort and ensures that orders are fulfilled quickly and efficiently.
Moreover, dropshipping website builders often come with integrated tools for managing shipping and tracking orders. Artists can easily generate shipping labels and track the status of their shipments, all within the same platform. Additionally, some builders offer discounted shipping rates for their users, which can help artists save money and increase their profit margins.
Overall, a dropshipping website builder offers numerous benefits for artists looking to simplify their operations and focus on creating art. By automating the fulfillment process and providing time-saving tools for managing shipping and logistics, artists can free up more time to focus on what they do best – making beautiful, inspiring works of art. And in the next section, we'll explore how dropshipping website builders also offer a range of other time-saving tools for artists.
Offering Time-Saving Tools
Furthermore, a dropshipping website builder can offer artists a range of time-saving tools to help manage other aspects of their business. These tools often include tracking inventory levels, processing returns and exchanges, and managing customer inquiries and support. By having all these tools in one place, artists can save time and streamline their operations, allowing them to focus on their creative work.
In addition, many dropshipping website builders offer professional templates that artists can use to design their online stores. These templates are often customizable and easy to use, meaning artists can create a beautiful online store without having advanced design skills or coding knowledge. This game-changer is for artists who may not have the resources to hire a web designer but still want a professional-looking online store.
In summary, a dropshipping website builder not only simplifies the fulfillment and shipping aspects of an artist's business but can also provide various time-saving tools and professional website templates. By utilizing these resources, artists can free up more time to focus on their art and connect with their customers meaningfully.
Professional Website Templates
Another benefit of using a dropshipping website builder for artists is the availability of professional website templates. These templates are designed to be visually appealing and user-friendly, providing artists an ideal platform to showcase their work. With a wide range of templates available, artists can choose one that aligns with their brand image and customize it accordingly.
The templates offered by dropshipping website builders are designed to be easy to use and can be customized without any knowledge of coding or design skills. This is an excellent advantage for artists who may not have the resources to hire a web designer but still want a professional-looking online store. With a little creativity and customization, artists can create an online store that reflects their unique style and personality and showcases their artwork to potential customers.
By utilizing professional website templates, artists can save time that would otherwise be spent creating a website from scratch or hiring a web designer. This allows them to focus on their art and build meaningful customer connections. Moreover, a professional-looking website can help artists build credibility and attract more customers. This is especially important in the art industry, where the website's quality often judges the artwork's quality.
In summary, a dropshipping website builder is a tool for simplifying an artist's business's fulfillment and shipping aspects. It provides professional website templates to help them create a visually appealing and user-friendly online store. By utilizing these templates, artists can save time, showcase their artwork to potential customers and build meaningful connections.
In conclusion, drop shipping website builders are a game-changer for artists looking to sell their work online. These platforms offer a cost-effective and hassle-free way to start a dropshipping business, expand your customer base, streamline shipping and logistics, and save time with professional website templates and time-saving tools. Using a drop shipping business, you can take your dropshipping store to the next level and reach your full potential as an artist.
Related Posts:
How to Sell Art Supplies Online: The Complete Guide
Printing Greeting Cards To Sell (Complete Guide)
How Artists Can Save Time Marketing Art Online With Canva
16 Best Artist Website Builders