Last Updated on
Are you having a difficult time describing your art? You know that the description of your art could be the final reason a person purchases or hits the back button. In this post, I will give 5 tips for describing art that will help you to land more sales.
Tips For Describing Art
Disclaimer: Please note that some of the links on this post are affiliate links. I will earn a small commission when you purchase a product or service from an affiliate link at no extra cost to you which helps with the costs of operating Nevue Fine Art Marketing. I will only recommend products I have used, found helpful to my art business and are companies I trust. CLICK HERE to learn more.
They say that a picture is worth a thousand words, but as an artist, you will have to share the story behind your art if you would like to increase the chance of landing a sale.
Why is it so important to write a good art description for your art if you are an artist selling online?
One reason is that you are not able to talk to the person one-on-one.
Your elevator pitch will only benefit you if you are able to talk to a person verbally, online you will have to get your message across using different mediums like text or video.
Your end goal is to have every reader feel connected to the art they are looking at. This is done by sharing the story behind the art you are showcasing.
Many artists just write about the medium, techniques, subject matter and composition of their art.
Writing about the medium you use, your techniques and the subject matter is important but you will increase the chance of landing sales if you can write a description not only as a marketer but also make it personable and tell a story.
One benefit of selling your art online is the ability to change things. I have been revising my descriptions for over fifteen years trying to make them more effective.
The best way to write a description that will turn potential buyers into lifetime collectors is by just starting.
Write a description, publish it and step away from it. In about a week or two revisit the description. You will have fresh eyes and you will notice things you will want to adjust. Take the time to adjust the description and repeat the process until you are one hundred percent happy with what you have.
While you are doing this, you will be getting better at writing. You will have a better idea of what you would like to accomplish for future descriptions.
Here are some tips for describing art that I have learned over the years.
How To Describe A Piece Of Art
Every artist is unique, therefore every description will be unique. The tips I am sharing will help every artist no matter what medium or subject matter they use to create their art and handmade crafts.
The tips outlined below on how to describe your artwork will have to be revised over time.
Keep detailed records of what you have changed and the results the revisions have made.
Continue to revise your until you have found the perfect formula that resonates well with your unique audience.
Use Words To Paint The Picture Of Your Art
Just like every artist has a unique style, every viewer will see something different. The person looking at your art on their computer or mobile device might be color blind and not see all of the subtle value changes.
Other people might have an older device that does not properly display your art.
Also, keep in mind that the colors you see on your monitor might be different from someone else's monitor or mobile device.
Pretend that the person does not display your art the way your art looks in real life. The colors are not one hundred percent accurate and some of the values are lost. You want your description to help the viewer to use their other four senses to feel your artwork.
For example, let's say that you were describing a beautiful stream you just painted. Besides just writing about the medium and colors you used for the painting, describe how and what the person would feel if they were at that place.
To accomplish this, share your feelings about this special place.
Do you visit this stream to relax?
Is this a special place to help you think?
Is it a place to escape the heat of the summer?
Describe the sounds of the water rolling over the rocks and what's around you.
Describe how the sunlight shines through the trees.
Describe what wildlife you might see sitting at the river.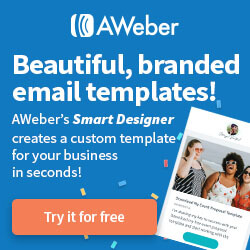 You can easily see how describing your art will help a person feel connected to your creation.
Come up with a list of painting vocabulary words and words related to art and creativity. The list of words will come in handy when it is time to sit down and write a detailed description of your art.
What Is The Mood Of Your Art
Try to describe the emotional state of the art you are describing.
I will still use the river as an example.
How does it feel when you first arrive at the river?
How do you feel after spending ten or fifteen minutes watching the water dance over the rocks?
How do you feel after you leave your special place?
One tip I would like to share is to use simple words to describe your paintings. You do not know how old the person reading your description is or their education level. Your goal is to have everyone who is reading your description feel connected to your art.
I like to use the online Thesaurus to help spark some new ideas.
Don't forget to write down the words you come across on the Thesaurus. The list will save you time in the future.
Describe The Colors
I am a graphite artist so when I describe my art it will be more of a keepsake or history emotion I am trying to describing. I want to create a "remember when" emotion.
If you work with colors you want to describe the emotion of the colors and what they represent.
Visit Color Theory for Designers, Part 1: The Meaning of Color By Cameron Chapman to help you better describe your colors.
The emotions will vary from person to person. Just like how music makes people feel different ways, colors will make people have different emotions and feelings.
Describe why you used particular colors and how they made you feel when you were painting your piece. Use words like glossy, shadowy and saturated to add depth to the color.
The reader will see your artwork differently if you use words that connect your art to the feeling of everyday objects.
Use Action Words
According to Ali Hale:
"Sentences in the active voice have energy and directness, both of which will keep your reader turning the pages!"
Just like the tools that you use to create your art, a word is used to create an imaginary image.
Many artists I know including me, struggle with words. Maybe that is why we tell our stories with images.
The good news is that the more you work at something the better you will become at it.
You might not enjoy writing but if you want to be successful in marketing your art you will have to learn how to be effective at it or you will have to hire someone to do it for you.
The fire that kept me learning how to write was the desire to have a career doing something I love, creating art and helping others sell their art.
I struggled in the beginning. It was not easy, to say the least, but I kept working at it.
I always try to make my next post better than my previous post, just like my drawings. I am always trying to learn how to be better.
Become the Reader
After you have finished writing your description, read it as if you were a reader and you know nothing about art. I find that it is easier to do this after about a week.
If you go back to the description you will be in a different mind frame. It will be easier for you to read the piece like a potential buyer.
How did the description make you feel?
Did you feel connected to the art?
Did it accurately describe the emotions of your art?
Was it easy to understand?
It is always a good idea to have other people you know read the description as well. Ask your friends and family who are not familiar with the technical side of art to read it and tell you how it made them feel.
Keep revisiting your posts to see if there is anything you would like to add to them. You will be surprised at what you might have missed.
Popular Art Marketing Courses
Are you ready to take your art business to the next level?
Investing in marketing courses and tutorials will maximize your profit and speed up the growth of your business.
Below are some of the most popular art marketing courses that will grow your online art business:
Most Popular – How to Make a Living Selling What You Make by Megan Auman
Most Popular – Build a Successful Creative Blog by April Bowles-Olin
How to Build a Business While Learning Your Craft by Megan Auman
Pinterest Marketing for Makers & Designers by Megan Auman
Conclusion:
There are a lot of layers that are involved in selling art online.
You will only be as strong as your weakest area. Work hard at learning how to be the best online marketer you can be. You do not have to be a marketing genius, you only have to be better than your competition.
This 5 tips for describing art is only one piece of the puzzle. It might be only one piece but it is an important piece. Take pride in everything you do.
You might also be interested in:
How to Sell Art Online with Pinterest

How Art Quality Affects Sales
28 Day Blogging Challenge for Visual Artists
Are you ready to start building an online presence?
Available on Amazon or Download your copy today.
The Productive Artist How to Live Your Dreams
The right mindset and time management skills are essential for any business. These topics are often not talked about but are key elements for your success. You will learn how to have a winning mindset and time management skills necessary for operating a successful art business.
Available at Amazon or Download your copy today.
Get More Done in Less Time The Part-time Artist
Proven strategies that will help you to get more work done in less time so you can sell more art and earn more money.
Available at Amazon or Download your copy today.
Did you enjoy this article? Don't forget to sign up for my free weekly newsletter.
You can also join me on:
Learn how to start, grow and monetize your online art business.
5 Effective Tips For Describing Art To Sell Overview:
Use Words That Paint A Picture Of Your Art
What Is The Mood Of Your Art
Describe The Colors
Use Action Words
Become The Reader
The Complete Blogger Template Toolkit 
OVER 450+ Templates You Need to Quickly Create Stunning, Jump-Off-The-Screen Image to Grow Your Blog-- Without Having to Learn Design!