Whether you have a new artist website or displaying your art on an online art gallery, it is necessary to start thinking about how you will drive traffic to your artist website so you can start selling your artwork.
Driving traffic to your art website will be the number one challenge for you if your goal is to sell your artwork.
The good news is that it can be done, but it takes time, dedication, and consistent work.
Many artists become frustrated and stop trying to sell their artwork online because nobody is visiting their site.
They think that just because they upload images of their artwork, it will sell.
Owning a website does not guarantee that people will visit your site.
What is guaranteed is that if your site does not receive visitors, your art will not sell.
Below are some strategies that will increase the traffic to your art website.
Disclaimer: This post may contain affiliate links. If you make a purchase by clicking on an affiliate link, Nevue Fine Art Marketing may earn an affiliate commission at no additional cost to you. Affiliate relationships include, but are not limited to, Bluehost, Tailwind, Skimlinks, SareASale and StudioPress. To learn more visit Affiliate Link Disclosure Policy
By the end of this post, you will know…
Tips that drive traffic to art websites

Consistent Blogging

Add Website URL To Art

Add Website URL To Email Signature

Add Website URL To Social Media Posts

Add Website URL To Voice Mail Message
5 Tips That Will Drive Traffic To Your Artist Website
Launching an artist's website is an exciting time for any artist and is a new chapter in an artist's journey.
The opportunity for selling art to people around the world is no longer a dream. It is a reality.
Owning an artist's website gives you a sense of pride and has you looking back at all the work you have done over the years to get to where you are today.
The possibilities for your art business are endless.
In time your excitement starts to decline when you realize no one is visiting your site.
Launching an artist's website is just the beginning.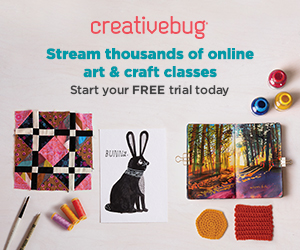 Painting Repeat Patterns by Hand: A Daily Practice by Cleo Papanikolas on Creativebug!
An artist's website is just a place where people can view your artwork and make a purchase.
A website alone will not drive people to your art listings.
You will have to put in the hard work to drive your target audience to your art listings.
Your target audience are the people who have a passion for your artistic style.
To become successful selling your art online you will have to master how to drive traffic to your site, and this will be an ongoing task.
Tips That Drive Traffic To Art Websites
There are many different ways you can drive traffic to your artist website, and they should all be part of your art marketing plan.
But today, I would like to focus on the basics.
If you can master the basics outlined below, everything else you do will yield better results.
Below are five strategies you should start implementing today so you can watch your traffic increase and your bank account grow.
Consistent Blogging
You have heard me say this before, "Your art blog is the fuel that drives traffic to your artist website."
Search engines refer people to sites based on the type of content they deliver and how often they publish new content.
If you want people to find you in Google's search results, you better start writing content on a regular schedule related to your artwork, or you will be lost with all of the other artists' websites that publish blog posts here and there.
It is also necessary to write fresh, new, and inspiring content if you expect your readers to visit your site often.
The reality is that people will stop going to your site if they do not see anything new.
Guest blogging is another great way to increase exposure.
Writing content for other bloggers in the art industry will help you to be discovered by a different audience that might not have found you otherwise.
Most sites allow guest bloggers to have a 1 paragraph biography and your website URL.
Would you lie to write a guest post for NFAM? If you do visit Guest Blogging For Nevue Fine Art Marketing.
Add Your Website URL To Your Art
In the beginning, most of my sales were generated from eBay.
When my buyers received their art, they received a coupon code for the next purchase from my new website along with my website address on the back of the art.
That strategy boosted my website traffic quicker than I could have ever imagined.
In less than six months, I was able to shut down my eBay account and focus on my website.
You can create your labels with mailing labels or order them online if you prefer.
I found it to be more cost efficiant to order them online at Deluxe.
15% off first order of Promotional Products at Deluxe!
Add Website URL To Your Email Signature
Including your website URL is another easy way to build brand awareness.
People reading your email might not click on your link every time you send an email, but you are constantly reminding them that you have a website.
Brand awareness is accomplished when people think about you daily.
Add Website URL To Social Media Posts
Developing a social media marketing strategy is an excellent way for you to build an online presence.
But what do you do after you have built a following on your social media sites?
One of your goals should be to drive traffic to your artist website so you can land a sale.
It is one thing to build a social media following. It is another thing to have your following visit your website.
An easy way to increase referral traffic from social media is by including a link to each post.
The link you provide should relate to the post you are publishing.
For example, if you wrote a blog post about "How to purchase frames", the link you include in the social media post should direct the reader to the blog post, not the homepage of your site.
If you are just posting a generic social media post, your homepage URL will work fine.
Commenting On Other Blog Posts
When you read an art blog post and have a favorable opinion or something more that you can add to the content, leave a comment in the comment section located at the end of most blog posts.
Include your website URL with your name. Doing so will create an active link, and if people enjoy your comment, they might click on your link to learn more about you.
More Tips To Drive Traffic To Your Artist Website
I originally wrote this post in 2018. Over the past few years, I have tried several different strategies that have worked very well for me, and I wanted to update this post and share them with you.
Post Your Blog Posts To Pinterest
Pinterest was a gamechanger for me and is an excellent platform for visual artists.
Pinterest is a search engine that operates with images.
Showcasing your artwork and posting your blog posts on Pinterest will boost your website's traffic while you are waiting to rank in the search results.
When I started to see my traffic skyrocket, I decided to search for a Pinterest schedular to help me Pin more consistently.
One of my peers recommended Tailwind, and I have been using Tailwind ever since.
Tailwind is a Pinterest & Instagram scheduler with marketing tools including Smart Scheduling, Analytics & Monitoring, Content Discovery, Education, Tribes, Hashtag Suggestions, and more.
Tailwind has helped me to create a very successful Pinterest business account, which drives more traffic to my site than all of the other social media platforms I use combined.
SEO
Search engine optimization (SEO) optimizes your website to maximize organic traffic from search engines like Google, Yahoo, and Bing.
Optimizing your artist website, pages, posts, and images will help search engines to understand what your site has to offer, and they will be able to refer your site to people who are searching for what you have to offer.
Lyfe Marketing Published a post that explains the benefits of SEO.
People are searching for your products on search engines
SEO pulls-in quality traffic
SEO traffic is more likely to convert
SEO increases sales and leads
SEO does not involve any paid advertising
Top SEO rankings provide 24/7 promotion
To read more visit 45 Benefits Of SEO And Why Every Business Needs SEO.
Final Thoughts On How To Drive Traffic To Your Artist Website
Generating website traffic will be an ongoing job you will be working on.
The tips oulined above are easy to implement and produce real results.
Art collectors and potential buyers do not visit artist websites by accident.
The websites that they visit are ranked high in the search results, visible on Pinterest and other social media platforms, and promote their name in various ways like adding a label on the back of the art.
Popular Art Marketing And Sales Tutorials
Below are some of the most famous art marketing courses that will grow your online art business:
Most Popular – How to Make a Living Selling What You Make by Megan Auman
Most Popular – Build a Successful Creative Blog by April Bowles-Olin
How to Build a Business While Learning Your Craft by Megan Auman
Pinterest Marketing for Makers & Designers by Megan Auman
Did you enjoy this article? Don't forget to sign up for my free weekly newsletter.
You can also join me on:
Learn how to start, grow, and monetize your online art business.
Art Business Planners