Whether you have a new artist website or displaying your art in an online art gallery, it is necessary to start thinking about how you will drive traffic to your artist's website so you can start selling your artwork.
Driving traffic to your art website will be your number one challenge if your goal is to sell your artwork.
The good news is that it can be done, but it takes time, dedication, and consistent work.
Many artists become frustrated and stop trying to sell their artwork online because nobody is visiting their site.
They think it will sell just because they upload images of their artwork.
Owning a website does not guarantee that people will visit your site.
What is guaranteed is that if your site does not receive visitors, your art will not sell.
Below are some strategies that will increase the traffic to your art website.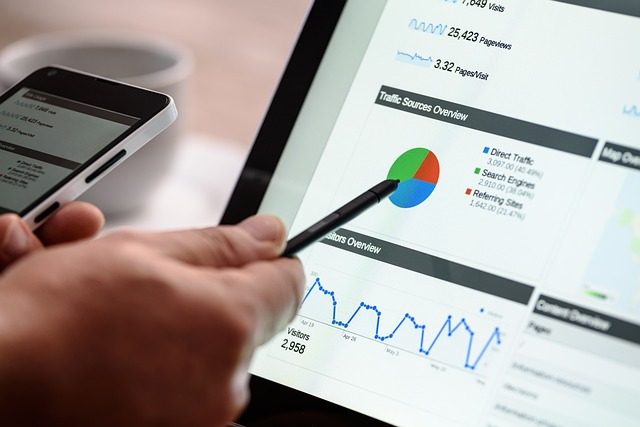 Disclaimer: This post may contain affiliate links. If you make a purchase by clicking on an affiliate link, Nevue Fine Art Marketing may earn an affiliate commission at no additional cost to you. Affiliate relationships include, but are not limited to, Bluehost, Tailwind, Skimlinks, SareASale and StudioPress. To learn more visit Affiliate Link Disclosure Policy
By the end of this post, you will know…
Tips that drive traffic to art websites
Consistent Blogging
Add Website URL To Art
Add Website URL To Email Signature
Add Website URL To Social Media Posts
Add Website URL To Voice Mail Message
5 Strategies That Will Drive Traffic To Your Artist Website
Launching an artist's website is an exciting time for any artist and is a new chapter in an artist's journey.
The opportunity to sell art to people worldwide is no longer a dream. It is a reality.
Owning an artist's website gives you a sense of pride and have you look back at all your work over the years to get to where you are today.
The possibilities for your art business are endless.
Your excitement declines when you realize no one is visiting your site.
Launching an artist's website is just the beginning.
An artist's website is just a place where people can view your artwork and make a purchase.
A website alone will not drive people to your art listings.
It would be best to work hard to drive your target audience to your art listings.
Your target audience is those who are passionate about your artistic style.
To become successful selling your art online you will have to master how to drive traffic to your site, and this will be an ongoing task.
Tips That Drive Traffic To Art Websites
You can drive traffic to your artist's website in many different ways, and they should all be part of your art marketing plan.
But today, I would like to focus on the basics.
If you master the basics outlined below, everything else you do will yield better results.
Below are five strategies you should start implementing today so you can watch your traffic increase and your bank account grow.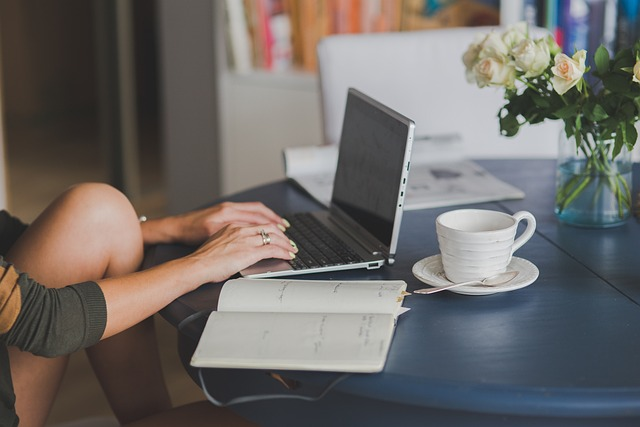 Consistent Blogging
You have heard me say, "Your art blog is the fuel that drives traffic to your artist's website."
Search engines refer people to sites based on their content and how often they publish new content.
If you want people to find you in Google's search results, you better start writing content regularly related to your artwork, or you will be lost with all of the other artists' websites that publish blog posts here and there.
Writing fresh, new, and inspiring content is also necessary if you expect your readers to visit your site often.
The reality is that people will stop going to your site if they do not see anything new.
Guest bloggingis another great way to increase exposure.
Writing content for other bloggers in the art industry will help you to be discovered by a different audience that might not have found you otherwise.
Most sites allow guest bloggers to have a 1 paragraph biography and your website URL.
Add Your Website URL To Your Art
Adding your art website URL to your artwork is essential for aspiring artists hoping to establish their brand and attract potential art buyers. By doing so, you're creating a direct path that lets your viewers quickly discover more about you and your artwork. It provides valuable information for those interested in purchasing your work, generates more website exposure, and can lead to increased website visitors and sales. You're taking control of your narrative by including your website URL on your artwork and putting yourself out there to the world. So take the initiative and add your website URL to your artwork today.
The first step is to create a portfolio or gallery on your website where you can showcase your work. You can then add your website URL to the back of your artwork, either on a label or directly on the surface. Be sure to use high-quality ink or label to ensure it remains legible. You can create custom business cards with your website URL to hand out at shows and events. By adding your website URL to your artwork, you connect with your potential customers or buyers, making it easy for them to view more of your work and potentially purchase.
Add Website URL To Your Email Signature
Adding a website URL to an email signature is an easy and effective way to increase traffic to your website. By including a clickable link to your website in your signature, you provide an accessible way for potential clients, customers, or readers to visit your site. This not only increases your website's visibility but can also lead to an increase in engagement and conversions. By doing so, you are essentially marketing your website with every email you send, making it an invaluable tool for any business or individual with an online presence. So don't miss out on a simple and efficient way to drive traffic to your website – add your website URL to your email signature today.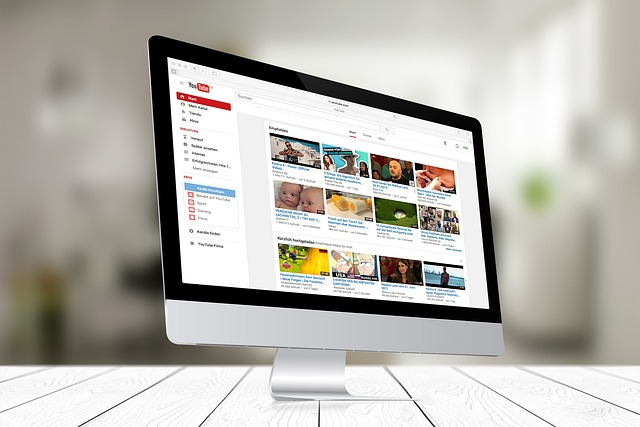 Add Website URL To Social Media Posts
In today's digital age, social media sites have become powerful tools for fellow artists to promote and market their products or services. By regularly sharing engaging and informative content on various social networking media, artists can drive traffic to their websites and increase their online presence to new viewers. One effective strategy to achieve this is by adding a website URL to social media posts. When potential customers come across a well-crafted post with a clear call to action to visit a website, they are likelier to click the link and explore what your business offers. Moreover, this can enhance your search engine rankings, providing valuable backlinks to your website. By implementing this simple but effective tactic, artists can boost their online presence and drive traffic to their website, increasing art sales and revenue.
Adding URLs to your social media accounts is an essential part of promoting your business online, but there are some critical best practices to follow if you want to make the most out of them. First and foremost, shorten any long links in your post so they don't distract from the main message. It can also be helpful to provide a brief explanation or call-to-action alongside the link — this clarifies what the link is for and encourages readers to click. Finally, aim to include at least one URL per post: this increases the visibility of your website and can help drive more traffic. Using these practices, you can ensure that every social media post you share packs a powerful punch.
Best Services To Shorten Links
Many services are available to shorten links, but which ones are the best? Look no further than Bitly and Ow.ly. Both services offer free link shortening, tracking, and analytics. Bitly boasts an easy-to-use interface and the ability to customize links, while Ow.ly provides the bonus of automatic link shortening when using Hootsuite. Don't let long and messy links slow you down any longer.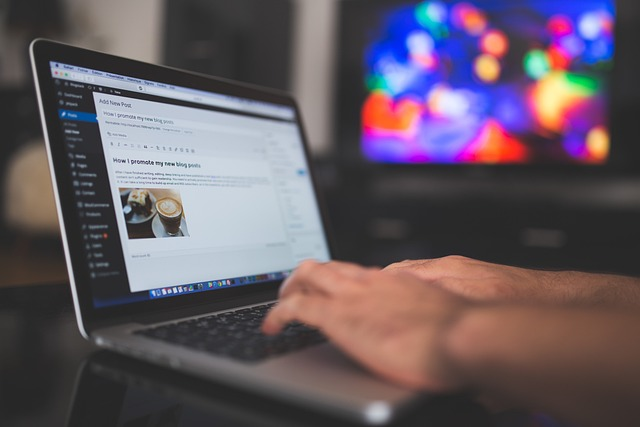 Commenting On Other Blog Posts
As an artist, getting your name out there and driving traffic to your website can be challenging. One method that can be especially effective is commenting on other blogs. By adding insightful commentary to blog posts within your niche, you can attract the attention of other readers and entice them to visit your own website often. Additionally, commenting can help to establish yourself as an engaged and knowledgeable member of the artist community. Building relationships with other bloggers and their audiences can increase your visibility and establish yourself as a trusted resource. It is easier to generate more sales when you build trust with your target audience.
More Tips To Drive Traffic To Your Home Page
Post Your Blog Posts To Pinterest
Pinterest can be a precious tool for driving traffic to an art website. Firstly, creating visually stunning pins that link to the website can attract much attention. Make sure to include relevant keywords and tags in these pins. Additionally, using boards to categorize and organize the artwork will make it easier for users to find and follow. Collaborating with other artists or boards in the same niche can bring in new followers and potential customers. Lastly, utilizing Pinterest's analytics can provide insights into what content resonates with your audience and what changes can be made to improve engagement. By implementing these strategies, Pinterest can become a powerful tool for increasing traffic and promoting your art website.
Use A Pinterest Scheduling Tool
Pinterest is a powerful social media platform with over 335 million active users globally. With Tailwind, you can significantly increase your Pinterest engagement and reach more people. Its robust features allow you to optimize your pins for maximum visibility and engagement. Tailwind is equipped with a Smart scheduler that helps you post at the right time when your audience is most likely to be active. You can also use its analytics to track your performance and make data-driven decisions for your Pinterest growth. Additionally, Tailwind provides a range of valuable features, such as Tailwind Tribes, which help you connect with other bloggers and influencers, and SmartLoop, which allows you to resurface your best pins automatically. In short, Tailwind can revolutionize your Pinterest strategy and help you drive engagement like never before.
SEO
Search engine optimization (SEO) optimizes your website to maximize organic search traffic from search engines like Google, Yahoo, and Bing.
Optimizing your WordPress website, pages, posts, and images will help search engines understand what your site has to offer, and they will be able to refer your site to people searching for what you have to offer.
Lyfe Marketing Published a post that explains the benefits of SEO.
People are searching for your products on search engines
SEO pulls-in quality traffic
SEO traffic is more likely to convert
SEO increases sales and leads
SEO does not involve any paid advertising
Top SEO rankings provide 24/7 promotion
To read more visit 45 Benefits Of SEO And Why Every Business Needs SEO.
Final Thoughts On How To Drive Traffic To Your Artist Website
Generating website traffic will be an ongoing job you will be working on.
The tips outlined above are easy to implement and produce real results, and help you to build a thriving art career.
Art collectors and potential buyers do not visit artist websites by accident.
The websites they visit are ranked high in the search results, visible on Pinterest and other social media platforms, and they promote their name in various ways, like adding a label on the back of the art.
Related Posts:
7 Facebook Marketing Tips Artist Need to Know
How To Increase Website Traffic And Sell More Art
5 Easy Social Media Strategies That Drive Traffic To Artist Websites
How To Drive Traffic To Your Online Art Gallery