As an artist, building your email list is crucial for establishing a solid connection with your audience and increasing sales. But how can you ensure people sign up and stay engaged and interested? In this post, we'll share five creative strategies for collecting emails at local art shows that will boost your sign-up rates and help you build a stronger relationship with your subscribers. We've covered you, from hosting a scavenger hunt to offering gifts. Let's dive into the different ways to collect emails at local art events.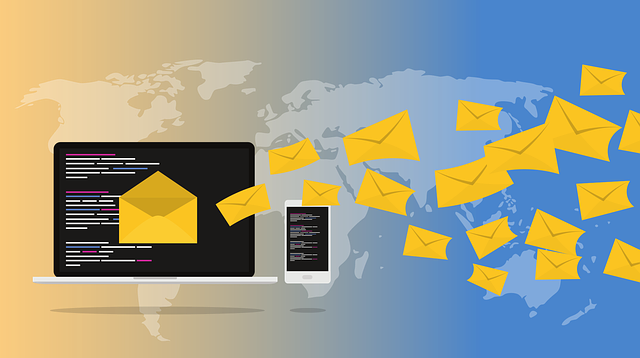 Disclaimer: This post may contain affiliate links. If you make a purchase by clicking on an affiliate link, Nevue Fine Art Marketing may earn an affiliate commission at no additional cost to you. Affiliate relationships include, but are not limited to, Bluehost, Tailwind, Skimlinks, SareASale and StudioPress. To learn more visit Affiliate Link Disclosure Policy
Offer a Giveaway
One of the tried-and-true methods for boosting email sign-up rates is offering a free giveaway or gift in exchange for an email address. People are much more likely to give you their information if they feel they are getting something valuable. This could be anything from a digital download of your art to a physical item like a print or merchandise like a mug or tote bag.
When promoting your giveaway, emphasize its value and clarify what people will receive in exchange for signing up. Include information like when you will announce the winner and how you will contact the giveaway winner.
Announcing the winner on social media, like your Facebook page or Instagram, is a great idea and will entice others to sign up for your giveaway if you have a landing page set up.
Provide a Free Gift with Sign-Up
Another effective strategy for collecting email addresses at local events is by providing a gift to those who sign up. Offering something valuable in exchange for contact information creates a win-win situation for both parties.
The gift could be a digital download of your artwork or a small, physical item like a 5 x 7 print.
When promoting your gift, emphasize its value and communicate what subscribers will receive in exchange for signing up. For example, let them know how often they will receive your newsletter and what type of information they will receive, like information about your art business, special deals, upcoming events, and new artwork.
Combining this tactic with the previous one of offering giveaways can increase your chances of success. These strategies will help you grow your email list while establishing a positive rapport with potential customers.
Host a Scavenger Hunt
Another way to boost your email collection at your local show is to host a scavenger hunt. This interactive game can be fun to engage your audience while encouraging them to sign up for your email list. You can create a list of items for participants to find throughout the show, offer a prize or discount to those who complete the scavenger hunt, and sign up for your emails.
Spin The Wheel To Win
Another fun and interactive way to collect emails at local art shows is by offering a spin-to-win wheel. This can be a great way to grab the attention of passersby and incentivize them to sign up for your email list.
You can create your own spin-the-wheel game or purchase one online. Include prizes such as discounts or gifts for those who sign up. This will encourage a sense of excitement and anticipation while increasing the chance of people entering their email addresses.
Offer A Percentage Off A Purchase
Offering discounts for signing up to your email list is an effective way to collect emails and boost subscriptions.
Everyone likes to save money, so offering a discount on their purchase incentivizes people to sign up.
What Are The Benefits Of Gathering Email Addresses
Collecting email addresses at local art events is an effective way to reach your audience and increase sales.
By building a list of potential customers, you can engage them with news about upcoming shows, new artwork, coupons or discounts, and more. This will help establish trust and keep subscribers engaged with your brand. Additionally, having a more extensive email list enables you to make personal connections and sell more art online during the rest of the year.
Email Marketing Tips
Define Your Target Audience
The first step in creating an email marketing campaign is to define your target audience. Who are you trying to reach with your message? What are their needs and interests? Once you understand your target audience well, you can start to create content that will appeal to them.
Create Compelling Content
Once you know who you're trying to reach, you must create content that will capture their attention and persuade them to act. Your content should be well-written and relevant to your target audience. It should also be visually appealing, with images or videos that help to tell your story.
Build a Strong Email List
You must build a strong email list for your email marketing campaign to succeed. Start by collecting the email addresses of people who are already interested in what you do. You can offer a freebie on your website or social media. You can also purchase lists of email addresses from reputable companies.
Send Regular Emails
Once you have a list of email addresses, you must send regular emails. How often you send emails will depend on your goals and your target audience's needs. The rule of thumb is to send one weekly or every other week.
Measure Your Results
Finally, it's essential to measure the results of your email marketing campaign so that you can adjust your strategy as needed. Keep track of open rates, click-through rates, and unsubscribe rates. This data will help you understand what's working and what's not so that you can make changes accordingly.
Newsletter Tips
Keep it short and sweet
Your newsletter doesn't need to be lengthy – it's better if it's not. People are busy and don't have time to read a novel, so get to the point and make your newsletter as concise as possible.
Use images
People are visual creatures, so use images in your newsletter. A picture can tell a story more effectively than words alone, and it will help to break up the text and make your newsletter more visually appealing.
Use interesting headlines
Your headline is the first thing people will see, so make sure it's exciting and catches their attention. A good headline will make people want to read your newsletter, while a boring headline will cause them to lose interest before they even start reading.
Offer something of value
Your newsletter should offer something of value to its readers – information, discounts, or freebies. People won't see any reason to subscribe to your newsletter if you're not providing value.
Make it easy to unsubscribe
It might seem counterintuitive, but making it easy for people to unsubscribe from your newsletter can help to reduce unsubscribe rates. If someone isn't interested in your newsletter, they're likely to unsubscribe anyway – so make it easy for them to do so, and they won't feel the need to mark your emails as spam instead.
Newsletter Provider
Use a newsletter provider like CakeMail to design and send out your newsletters. They offer comprehensive tools to help you create beautiful email campaigns that will engage your readers and drive more traffic to your website.
In conclusion, by implementing these creative ways to collect email addresses at local art shows, you can increase your chances of success and build meaningful connections with potential customers. With a thoughtful and strategic approach, you can stand out from the competition and create a positive and memorable experience for attendees.
Related Posts:
Growing Your Email List Tips For Creatives
Writing a Newsletter Basics For Artists Selling Art
Best Email Marketing For Artist Tips
Design a Strategy to Sell Art Online
How To Start An Email List So You Can Sell More Art