Today, social media is essential for promoting anything – including artwork. However, there can be some challenges involved in trying to get a blog post shared on social media. One common challenge is simply getting noticed amongst all the noise. With so much content being shared every day, it can be difficult to make your art stand out.
Another challenge is making sure that your content is share-worthy. This means creating content that is interesting, informative, and visually appealing.
It's essential to make sure you are sharing your content on the right platform. This means knowing where your target audience is most active and posting accordingly.
While some challenges can be involved in using social media to promote your art, it can be well worth the effort.
Following a few simple tips can increase your chances of getting your future posts noticed – and shared – by a wider audience.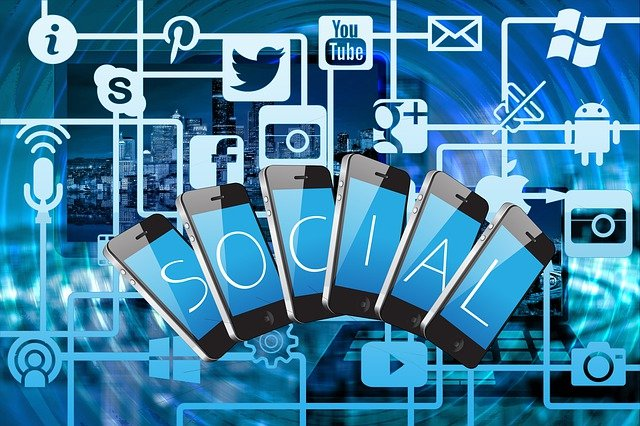 Disclaimer: This post may contain affiliate links. If you make a purchase by clicking on an affiliate link, Nevue Fine Art Marketing may earn an affiliate commission at no additional cost to you. Affiliate relationships include, but are not limited to, Bluehost, Tailwind, Skimlinks, SareASale and StudioPress. To learn more visit Affiliate Link Disclosure Policy
How Promoting Art On A Social Media Platforms Benefits Artists
As an artist, promoting your work on social media can be a great way to reach new audiences and build your following. Social media can be an invaluable tool for promoting your art and connecting with fans and potential customers. While some artists may be hesitant to share their work online, there are many benefits to creating sharable social media content.
For one, social media is a great way to reach a larger audience than you might otherwise have access to. By sharing your work on platforms like Twitter, Facebook, and Instagram, you can significantly increase the number of people who see your work. Additionally, social media can help you connect with other artists and create a sense of community around your work. You can expand your network and promote collaboration by interacting with others in the art world.
Social media can also be a great way to generate income, helping artists build an art career. If you build up a large enough following, you can sell your work directly to fans through platforms like Etsy or Patreon. You can also use social media to promote an art blog post, upcoming exhibitions, or events, generating interest in your work and leading to sales down the line.
Tips to Have Your Art Blog Posts Shared On Social Media
Have you noticed that several blogs keep popping up on your social media newsfeeds or are always listed on the first page of Google's search?
There is a good reason for this.
The owners of successful blogs have worked hard to build an audience for their sites by writing high-quality content and implementing SEO (Search Engine Optimization) strategies that help their site and posts rank higher in the search results.
The best blogs you notice online implement the four tips outlined below every day.
Become familiar with each strategy and start executing them into your weekly art marketing plan.
It will take time for you to see results with these strategies, but the sooner you start, the faster you will see your traffic increase.
For tips on writing great content your readers will enjoy and SEO strategies that work visit:
Art Marketing Basics: Pillar Content Generates Traffic
How to Write Pillar Content and Why it is Important for Artists
WordPress SEO Basics Video Tutorial
Write Great Content
The most important thing you can start with is to learn how to write great content that interests your audience. If people do not find your content interesting or it does not solve a problem, they will not share it with their friends and family. Keep in mind that you are writing for your audience, not you. It is all about your audience. If you can connect your readers with your posts, you win. If you can't, they will search for other fine art blogs to read and will probably purchase their artwork.
Blog Length – There is much talk about how long posts should be for social sharing. I believe that word count does not judge great content. The content's quality will outweigh the post's length any day.
If you go to a restaurant serving a plate of food that could feed four people but was nothing to brag about, would you rush home to tell your friends about your experience?
If you went to a five-star restaurant that served you a smaller portion but was prepared perfectly and had your taste buds singing, would you share that experience with your friends?
It is not the quantity that counts. It is the quality.
The same goes for the content that you write for your art blog.
Spend extra time writing the best material that you can.
The increase in your art sales will be well worth your time invested in writing content your collectors will love.
Ask yourself these questions before you hit publish:
What value does the content offer my readers?
How will the article benefit my reader?
How will the content change my reader's life?
Will my audience want to share this article?
For tips on writing content, your readers will enjoy visiting How to Write Art Posts Your Readers Will Read.
Upload Images And Videos In Your Blog Posts
Images and videos are an excellent way to add visual interest to a blog post. In addition to breaking up text and making a post more visually appealing, they can also help to illustrate a point or provide further information on a topic. Images and videos can make a blog post more engaging and memorable when used effectively. They can also be a valuable tool for driving traffic to your site, as people are likelier to share posts with eye-catching visuals. Whether you're sharing photos of your latest product or offering step-by-step instructions in a video, adding visual content to your blog is an effective way to connect with your audience and boost your business.
Related Post – Can You Use That Image On Your Art Blog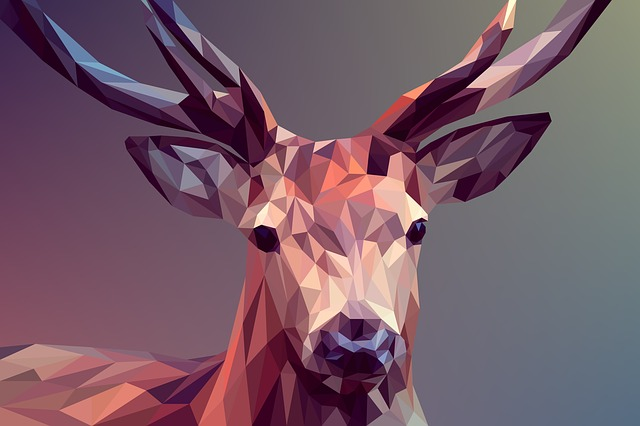 Where To Get Images For Blog Posts
A common question that bloggers often ask is where they can get images for their blog posts. After all, readers are much more likely to engage with a post that is accompanied by an eye-catching image. While there are several ways to find images, it's essential to be aware of copyright laws. For example, images found through a Google search may be protected by copyright and should not be used without the owner's permission. One way to find images that are free to use is to search for "creative commons" images. These are images that the copyright holder has released under a special license that allows them to be used for non-commercial purposes. Another option is to take your photos or create your graphics. This is often the best solution, as it ensures you have exclusive rights to use the image.
Edit Images With Canva
Anyone who has tried to edit an image for a blog post knows that it can be frustrating. Whether you're trying to crop a photo or add text, there are a ton of different settings to play with, and it can be tough to get everything just right. Luckily, Canva is here to help. You can easily edit your images to create professional-looking blog posts with just a few clicks.
Here are some of the best tips for editing images on Canva:
Take advantage of the customizable settings. You can adjust your image's brightness, contrast, and saturation to get exactly the look you want.
Use the cropping tool to focus on the essential part of the image.
Don't be afraid to experiment with different filters and effects until you find the perfect combination.
Use Canva Pro for more editing features to help make your images look more professional.
Share Your Articles
It might sound simple, but this is often overlooked. You need to start the ball rolling if you would like to see your articles shared on social media sites.
When you have posted an article, please share it on all of your social media accounts.
The more you share your content, the more people will see and share it. Do not just share it once and forget about it. You will want to create a social media schedule for your articles to be posted.
Share your content at different times of the day. Remember that you will reach a different audience at various points of the day.
Many artists only post their latest blog posts on their favorite social media platforms. However, many people didn't see their older posts, so they are missing out on driving more people to their websites.
Make Blog Posts Easy To Share
As a blog owner, you likely want your content to be read by as many people as possible. Luckily, there are a few simple things you can do to make your posts more shareable. First, choose a catchy headline that accurately reflects the content of your article. Then, use engaging visuals, such as images, infographics, or videos, to break up your text and capture the reader's attention. In addition, be sure to include social sharing buttons at the top and bottom of each post, so readers can easily share your content with their followers.
Optimize Blog Posts For Search Engines
Any good marketing strategy these days needs to include a robust online presence, and one of the best ways to build that presence is through a blog. But getting people actually to find your blog can be a challenge. That's where search engine optimization comes in. By tailoring your blog posts to be friendly to search engines, you can help them rank higher in search results and get more exposure. Here are a few tips to help you optimize your blog posts for search engines:
1. Use relevant keywords. Do some research to find out which keywords are most often used when people search for topics related to your blog. Then, use those keywords throughout your post, including in the title, headings, and body text.
2. Make sure your website is mobile-friendly. More and more people are using their smartphones and other mobile devices to access the internet. If your website isn't designed for mobile devices, search engines will likely penalize you in their rankings.
3. Use social media. Promote your blog posts on social media platforms like Facebook, Twitter, and Instagram. This will help to increase their reach and improve their chances of being seen by potential readers.
You might also be interested in: