Last Updated on
Are you searching for different ways to sell your art online? In this post, you will discover 4 selling art online strategies that work.
How do I know these strategies work? I have been using these strategies for the past fifteen years and they are still as valuable today as they were when I started.
Selling Art Online Strategies
Even though art sales continue to climb thanks to online shopping, so many artists still find it difficult to support themselves selling art. Most artists I am in contact with need to supplement their income with other jobs that relate to art or working at a job that has nothing to do with art.
Like anything in life, there are pros and cons.
Selling art online has made it possible for anyone to generate an income from their crafts.
However, with all of the resources at our fingertips comes competition and a lot of it.
Art collectors have an excess amount of choices to find a favorite piece of art for their home or as a gift.
People can now visit their local art galleries, craft shows or even shop from artists around the world.
The question is, "How can an artist find the collectors that are interested in their artwork?"
How can an artist be noticed online?
It is all about building a brand that will separate you from all of the other artists in the world.
Selling art online has made it possible for anyone to generate an income from their crafts.
Click To Tweet
4 Selling Art Online Strategies That Work
Below are four strategies that I have been using for the past fifteen years. I do want to mention that it takes a lot of work and patience to build a brand. As long as you are consistent with your efforts you too will be successful at selling your artwork.
Develop A Brand
The first of the 4 selling art online strategies I would like to talk about is building a brand.
Every successful business large or small has built a brand that separates themselves from their competition.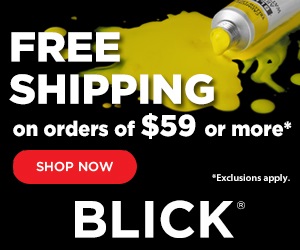 As an artist, you will have to do the same. The difference between you and businesses like Nike or Coke is that you will also be branding yourself personally as an artist.
This is what will separate you from all of the other artists that are selling art online.
You want people to be able to identify you as well as your artwork on social media networks, YouTube videos and in search results.
Related Post: Art Branding Basics Increase your Art Sales
Speak For Your Art
People purchase art because it reflects who they are and what they believe in. The art might remind them of a special time in their life. Art creates a unique feeling to every viewer. It might motivate, inspire or spark a memory.
After you have finished creating your art your job will be to connect people to your work.
The first step is to have a bio so that collectors can get to know you as the artist.
The next step is to tell the story behind your artwork. Everyone enjoys a story they can connect with.
You can turn a potential buyer into a loyal collector of your art by telling them a story that describes your art.
People remember stories that make them feel a certain way either positive or negative.
Think about it, there are billions of images available online that people will see and forget. A story behind an image is what will have a person remember what they saw.
Pick The Right Platform
If you are trying to build a presence online you will want to pick the best platform for your brand.
There are many options available.
Related Post: Where to Sell Art Online – How to Get Started
You will want to plan before you jump into something. The choice you make could either help to build your brand or harm it.
I recommend to artists I coach start with a platform like Etsy.
Etsy is relatively inexpensive to operate. They have an opportunity to learn how to build a shop, photograph their art, and promote their work.
Related Post: How to build an Etsy Shop.
While they are enhancing their marketing skills they will also be working on their brand.
In time they will want to branch out and start their own website with WordPress where they can create a look and feel that reflects the brand they are building.
Below are some courses I created to help you learn WordPress for when you are ready.
Photographing And Pricing Your Art
The last of the 4 selling art online strategies I would like to talk about is the importance of photographing your art and being consistent with your pricing.
First of all, if you share poor quality images of your art online, no one will purchase from you. You will not even be able to give your art away.
The first step in landing a sale online is to upload high-quality images that accurately enhance your art.
Related Post: How to Photograph Art to Sell Online.
Recommended Courses
31 Days to Becoming a Better Photographer
Lightroom Mastery: People & Portraits
These courses will help you get started and will have you proud of the images you are sharing online.
After you have learned the skill of taking great photographs of your art you will want to develop a pricing strategy.
Many artists hurt their brand because they do not take the time to plan ahead of time.
They change their prices on a regular basis and this only harms their brand.
Related Post: How to Price Art – Ultimate Art Pricing Guide.
Stay Organized
One more thing before I let you go.
As you build your online art business you will realize there is a lot of work that is involved.
The work can become stressful and overwhelming or you can be organized and make the extra tasks manageable and stress-free.
Conclusion:
There are only a few things you will need to focus on to become successful in selling your art online.
Create Beautiful Art
Build a Unique Brand
Build Awareness
Stay organized and focused
You might also be interested in:
28 Day Blogging Challenge for Visual Artists
Are you ready to start building an online presence?
Available on Amazon or Download your copy today.
The Productive Artist How to Live Your Dreams
The right mindset and time management skills are essential for any business. These topics are often not talked about but are key elements for your success. You will learn how to have a winning mindset and time management skills necessary for operating a successful art business.
Available at Amazon or Download your copy today.
Get More Done in Less Time The Part-time Artist
Proven strategies that will help you to get more work done in less time so you can sell more art and earn more money.
Available at Amazon or Download your copy today.
Did you enjoy this article? Don't forget to sign up for my free weekly newsletter.
You can also join me on:
Learn how to start, grow and monetize your online art business.
The Complete Blogger Template Toolkit 
OVER 450+ Templates You Need to Quickly Create Stunning, Jump-Off-The-Screen Image to Grow Your Blog-- Without Having to Learn Design!