Artists have always sought ways to promote their work and connect with potential fans. In the past, this meant relying on word-of-mouth or taking out magazine ads.
Today, one of the most effective ways for artists to reach a broad audience is through blogging. By creating a blog and regularly updating it with new work, artists can build a following of people who are interested in their work.
Additionally, a blog provides a platform for artists to share their thoughts and ideas about their work, giving readers a behind-the-scenes look at their creative process.
Moreover, blogs can be a great way to sell artwork directly to fans. By setting up a shop on their blog, artists can reach customers from all over the world.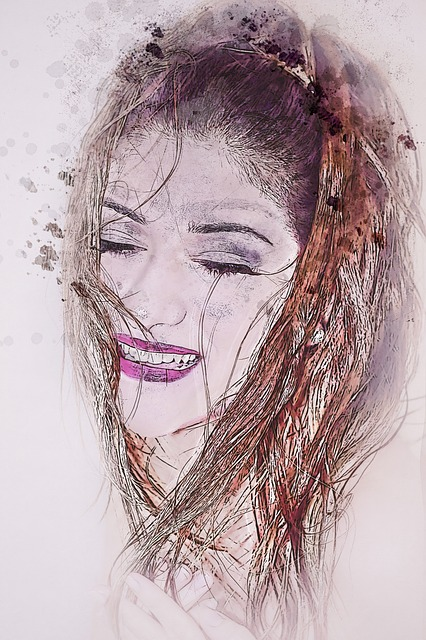 Disclaimer: This post may contain affiliate links. If you make a purchase by clicking on an affiliate link, Nevue Fine Art Marketing may earn an affiliate commission at no additional cost to you. Affiliate relationships include, but are not limited to, Bluehost, Tailwind, Skimlinks, SareASale and StudioPress. To learn more visit Affiliate Link Disclosure Policy
Why Artists Should Have A Blog
Art blogs can be a great way to drive traffic to your own website and increase art sales. By sharing your artwork and writing about your process, you can attract new visitors to your site who may not have otherwise found you. In addition, featuring guest bloggers or hosting giveaways can also help to draw attention to your blog and encourage people to visit your site.
Once people are on your site, include clear calls to action, so they know how to purchase your artwork or sign up for your newsletter. Following these tips, you can use your art blog to build a loyal following and increase sales.
Art Business Basics
Here are some art business basics you will want to become familiar with:
You must think of the best paths to take to grow your art business.
You will want to think of cost-efficient solutions.
You will want to think of art marketing strategies.
You will want to think of time management strategies.
You will need to plan out many areas to become successful, and having an artist blog is one of them.
Fine art blogs, acrylic painting blogs, contemporary painting blogs, and all other art-related blogs are becoming more popular.
Why are these blogs popping up everywhere?
Because artists know that art blogs are the foundation of building brand awareness and an online presence.
Why You Should Have Your Own Blog
Are you ready to start selling your art online?
Keep reading to learn why a blogging strategy is essential for your future.
You Own the Artist Blog
Having a blog as an artist has many benefits ranging from networking to self-promotion. By networking, artists can connect with other creatives, leading to possible collaborations, comments, and critiques that can help improve their work.
Blogs give artists a space to share their work on their terms. Since social networking sites are built around likes, follows, and shares, they can be quite limiting for artists who want to showcase more in-depth content. A blog provides a way for artists to share longer-form content and gives them complete control over the direction of their brand.
In addition, blogs are excellent tools for self-promotion. By sharing links to their blog on social media posts and other forums, artists can reach a wider audience and get their work in front of new sets of eyes. Ultimately, having a blog is an excellent way for artists to build their brand and reach new audiences.
 Content Marketing Basics
Any artist who wants to build a following and sell their work needs to focus on content marketing. But what exactly is content marketing, and what are some of the basics that artists need to keep in mind?
Content marketing is simply the process of creating and sharing valuable content with the goal of attracting and engaging potential customers. When it comes to art, this can take many different forms, from blog posts and tutorials to behind-the-scenes videos and even simply posting artwork on social media.
The key is to create exciting and valuable content for your target audience and help them see you as an expert in your field. With so much competition, artists must ensure that their content stands out from the crowd.
Luckily, there are a few content marketing basics that can help them to do just that.
Some of the most important things for artists to focus on in content marketing include creating original content, staying true to their brand, and being consistent with their posting.
Originality is key in standing out online, so artists should ensure that their content is fresh and unique. Staying true to their brand means creating content that aligns with their overall aesthetic and message. And finally, being consistent with posting ensures that potential customers will always have something new to enjoy from the artist, keeping them engaged and coming back for more.
Mastering these art blogging basics will go a long way toward helping any artist build a successful career.
Artist Blog Design
If you have an art blog that you self-host, like WordPress, you will have total control of the look and feel of your blog.
You can choose a theme that will best suit your business. Themes are the layouts for the blog, and most of them can be customized.
For more information on Themes, read How to Brand you Art Blog with Themes.
Think of all of the possibilities that you will have. It is like having a store without all of the costs. A store that people around the world can see.
Here are some of the things you will be able to customize on your blog:
Logo
Email opt-in forms
Newsletters
Colors
Content
Videos
Shopping cart
Courses
Tutorials
Collect Emails
As an artist, one of the best ways to connect with your audience is through your blog. Collecting emails on your blog allows you to stay in touch with your fans and tell them about new projects, shows, and products.
Email is a personal way to reach out to your audience and allows you to build relationships with your fans. In addition, collecting emails on your blog allows you to grow your list of subscribers. As your list grows, you'll be able to reach more people with your art. Email is essential for any artist who wants to connect with their fans and build a lasting relationship.
Here are some articles to help you build your email list:
Don't underestimate the power of an email list. Your email list will be the most valuable aspect of your business.
Artist Blogs Build Credibility
Many artists use blogs to share their work with the world. In addition to providing a space to showcase new work, blogs can also be used to build credibility and connect with others in the art community. By sharing thoughtful and well-written blog posts, artists can establish themselves as experts in their field. In addition, blogs can be a great way to connect with other artists and art enthusiasts. By leaving comments on other blogs and participating in online discussions, artists can make valuable connections that can help to further their careers. Ultimately, being an active art blogger can be a powerful tool for building credibility and networking within the art community.
Reach A Broader Audience By Being A Guest Blogger
As an artist, one of the best ways to reach more people is to guest blog. By writing blog posts for other people's blogs, you can introduce your work to a new audience. Guest blogging also allows you to build relationships with other bloggers and collaborate on future projects. And, of course, it's a great way to get your name out there and to show people what you're capable of.
If you're interested in guest blogging, the first step is finding blogs relevant to your art form. Once you've found a few potential blogs, reach out to the owners and pitch them your ideas for posts. If they're interested, follow their guidelines and submit your post. Guest blogging is a great way to get your work seen by more people – so get out there and start writing.
Search Engine Optimization
A blog post can help improve a website's SEO in several ways. First, a well-written blog post can attract new art buyers to the site. If the post is informative and relevant to the site's focus, readers will likely click through to the site. In addition, a blog post can help to build backlinks. If other websites link to the blog post, it can help to increase the site's overall link popularity, which is one of the factors that search engines use to rank websites. Finally, a blog post can help to improve the site's keyword density. Including relevant keywords throughout the post can help the site rank higher for those keywords on search engine results pages. As a result, a well-crafted blog post can be an excellent tool for improving a website's SEO.
You might also be interested in: