Are you searching for Pinterest tools that will boost your Pinterest traffic? In this post, you will discover 4 Pinterest tools to skyrocket your Pinterest traffic.
Disclaimer: This post may contain affiliate links. If you make a purchase by clicking on an affiliate link, Nevue Fine Art Marketing may earn an affiliate commission at no additional cost to you. Affiliate relationships include, but are not limited to, Bluehost, Tailwind, Skimlinks, SareASale and StudioPress. To learn more visit Affiliate Link Disclosure Policy
By the end of this post, you will know….
Social Warfare
Tailwind
Tailwind SmartLoop
Canva
4 Pinterest Tools To Skyrocket Your Pinterest Traffic
Why should you care about increasing your organic Pinterest traffic?
Because the more organic Pinterest traffic you receive, the more traffic your artist website will generate. The bottom line is that you will increase your art sales.
What is organic Pinterest traffic?
Organic traffic is free traffic, not traffic sent from paid ads. When a person is on Pinterest and clicks on one of your pins this is called organic traffic.
You might have already noticed that this type of traffic is getting more difficult to get from other social media platforms like Facebook.
Unlike Facebook, I am still seeing an increase in my organic Pinterest traffic which helps me to grow my audience, increase the traffic to my website and increase my conversions.
Related Post:
7 Pinterest Strategies That Increased My Traffic
4 Pinterest Tools For Creative People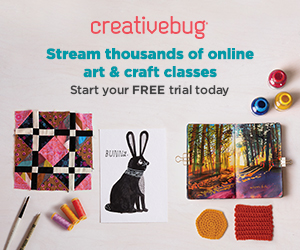 Painting Repeat Patterns by Hand: A Daily Practice by Cleo Papanikolas on Creativebug!
Below are the 4 tools I have used over the years to help me grow my Pinterest traffic and save me time scheduling my Pinterest pins.
Social Warfare
Social Warfare is a powerful social sharing plugin that offers much more than other social sharing plugins.
This plugin will never slow down your site like other plugins and it allows you to choose which buttons you would like to add to your posts from the top social sharing buttons.
Social networks sharing buttons available:
Facebook
Twitter
Google+
Pinterest
LinkedIn
StumbleUpon
Reddit
Tumblr
Yummly
WhatsApp
Pocket
Buffer
HackerNews
Flipboard
Email
Tall images work best on Pinterest and if you included the Pinterest image in your blog post it would take up too much space and make the post look unprofessional.
With the Social Warfare plugin, you can create the perfect Pinterest image and hide the Pinterest images for each blog post you publish. You will also be able to write a keyword-rich description of the image.
When people click the "Pin It" button the image you have created along with the description you have written will be pinned to their Pinterest boards. You now have total control of what is being Pinned. This will help you to build brand awareness on Pinterest.
There is also a feature that allows you to enable the Image Hover Pin Button. This feature places a "Pin" button over the top of every image in your posts.
When someone hovers over one of your images they will have the option to pin that image to their personal Pinterest account.
Visit Social Warfare to learn more about my favorite social sharing plugin for WordPress.
Below are some articles to help you get started with Social Warfare:
Tailwind
Tailwind is by far one of my favorite Pinterest business tools I use. Tailwind allows me to schedule pins to Pinterest for an entire month. The amount of time I save manually pinning my pins is worth every penny Tailwind costs.
The time I save is used for creating art and other marketing tactics I am executing.
Tailwind allows you to create a personalized posting schedule. It also helps you pin at the best times by telling you what the optimal times to post based on your audience, engagement, traffic and more.
You have the option to schedule multiple pins directly from Pinterest, the chrome browser extension or Social Warfare.
Tailwind also offers analytics that will show you how well your pins are performing so you can make better decisions in the future.
Try Tailwind Free.
Below are some articles that will help you get the most out of your Tailwind account.
Tailwind SmartLoop
Tailwind recently came out with a Pinterest auto pinner that republishes and loops Pins right from your Tailwind account. I was already hooked on Tailwind but when they came out with this new feature it put the icing on the cake.
Tailwind's SmartLoop allows you to loop your choice of pins from your Pinterest boards, Group boards or Secret boards.
The pins you select will be scheduled to pin automatically at optimal times across a set of boards that you choose.
After a pin is posted to your boards it's recycled and will be posted automatically in the future. This increases the opportunity for your pins to be discovered by more people. You will no longer have to repin old posts. Tailwind's SmartLoop does it for you.
Try Tailwind Free
Related Post:
5 Reasons Artists Should Use Tailwind SmartLoop
Canva
The last tool I would like to talk about is a free online tool that allows you to easily create beautiful images for all of your social media accounts.
All you have to do is choose which social media site you will be creating an image for and start designing with easy to use drag and drop.
One of my favorite features is that Canva provides templets with the correct sizes for all of the most popular social media sites.
They also have a large library of free and paid images you can choose from and a large variety of text fonts so you can easily create the perfect image in just a few minutes.
I use Canva to create my Pinterest images, blog images, Twitter and Facebook images.
Give Canva a try. It is free and I am sure that you will enjoy it as much as I do.
Visit Canva's Pinterest Templets and let your creative mind be inspired.
Related Posts:
Conclusion:
In my opinion, these are the best Pinterest tools available. Not only have they saved me a lot of time marketing but they have also made it easy for viewers to pin my content to their Pinterest boards.
If you are thinking about promoting your art on Pinterest I strongly suggest looking into Social Warfare and Tailwind to see if they would be a good fit for your art marketing strategies.
4 Pinterest Tools Overview:
Social Warfare
Tailwind
Tailwind SmartLoop
Canva
Popular Art Marketing Online Video Courses:
Did you enjoy this article? Don't forget to sign up for my free weekly newsletter.
You can also join me on:
Learn how to start, grow and monetize your online art business.
Art Business Planners