Do you find yourself easily distracted when you are trying to get your online art marketing done? In this post, I am going to share with you 3 time management apps that help me to stay focused so I can get my work done.
3 Time Management Apps For Creative People
How nice is it to work for your self and be your own boss?
Whether you are selling art part-time or full-time you are in charge of what you do and when you do it.
If you want to take an extra break during the day you can.
If you need to pick the kids up from school or run to the grocery store you have the freedom to do it.
Selling your art and handmade crafts for extra income is both exhilarating and excruciating.
When you work for yourself you are not accountable to anyone. Yes, you can take a break whenever you wish but when you are on break you are not getting any work done. Let's be honest, you can not sell your art if you have no art to sell and people cannot purchase your art online if you do not publish it online.
There is no one to effectively manage your time when you work alone. You are both the boss and the employee. If you are not careful you can find yourself easily sidetracked by social media, an unorganized studio and other distractions that are associated with working at home.
An artists time management skills are what separates artists who sell art online and artists who dream of selling art online.
Who would you rather be?
In today's post, I am going to share with you some of my favorite time management apps that help me to stay on track so I can get more done in less time.
If you struggle with time management you might be interested in my Get More Done in Less Time The Part-time Artist eBook. In this eBook, I cover everything I have learned about managing my time more effectively over the past 16 plus years selling my artwork and crafts online.
Time Management For Creatives
Below is a list of 3 different apps that will help you to save time and help you to ease your mind by helping you to get all of your online art marketing tasks done quicker.
1Password
1Password remembers all of your passwords for every website and allows a one-click login that is secure with a two-factor authentication.
For as low as $2.99 a month you will never have to worry about forgetting your passwords again.
1Password works with Mac, iOS, Windows, Android, and the web.
If you spend too much time trying to remember your passwords you might want to consider trying 1Password's free trial to see if it is a perfect fit for you.
Rescue Time
Rescue time is an app that tracks how much time you are spending on websites and applications. If you are wondering where all of the time went at the end of the day, Rescue Time will show you where you what sites and applications might be hindering your productivity.
How many times have you promoted a post on your Facebook business page and found yourself scrolling down your newsfeed to see what is new with your friends?
How many times have you uploaded an image on your Instagram account and found yourself wasting 15-20 minutes scrolling through Instagram?
Do I even have to mention Pinterest?
Fifteen minutes here and fifteen minutes there add up. If you find your self easily distracted online you might want to consider trying Rescue Time.
Features:
Shows you what applications and websites you spent time on
Shows you how much time you spent in different categories
Weekly email reports summarizing your activities and productivity scores
Set goals to help keep you on track
Create alerts
Block distracting sites and much more
Rescue Time works with Mac, PC, Android, and Linux and has a free membership and a premium membership with additional features for a monthly fee.
TextExpander
TextExpander is the last app I am going to cover in this post and might be one of my favorites.
How many times do you type your email address a day?
How many times do you type your signature a day?
How many times do you type your website address a day?
How many times do you type the same message every day?
You might seem like it only takes a few moments to type the same content over and over but the time does start to add.
TextExpander saves you time by inserting snippets as you type.
Features:
Create powerful snippets to save you time so that all you type is a short abbreviation, and TextExpander does the rest of the typing for you.
Streamline your email. Take boilerplate email responses or sales queries and customize just the areas that you need.
Quickly insert the date, anywhere.
And so much more.
For a low monthly fee, you can start to save time typing the same text over and over.
TextExpander works with Windows, Mac, and iOS.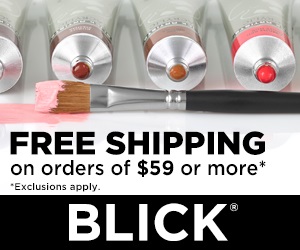 Disclaimer: This post may contain affiliate links. If you make a purchase by clicking on an affiliate link, Nevue Fine Art Marketing may earn an affiliate commission at no additional cost to you. Affiliate relationships include, but are not limited to, Bluehost, Tailwind, Skimlinks, SareASale and StudioPress. To learn more visit Affiliate Link Disclosure Policy


Conclusion:
Selling art you create is a lot of work.
The apps above are just a few creative time management tips to help get more work done in less time.
The quicker you can get your computer work done the sooner you will be in the studio.
Did you enjoy this article? Don't forget to sign up for my free weekly newsletter.
You can also join me on:
Learn how to start, grow and monetize your online art business.
Art Business Planners