Whether you are just starting to build an artist website or you have owned one for years, you will want to become familiar with the 7 elements every artist website needs to stand out.
Use this post as a checklist to make sure your artist's website is attracting your target audience and turning them into loyal art collectors.
7 Elements Every Artist Website Needs
Your artist website is one of the most critical components of your online presence.
The design, layout, and user experience is what establishes your unique brand,, which will separate you from all of the other artists selling art online.
The bottom line is that your website plays a significant role in the way people perceive your art business.
From the colors to the actual content you publish, you need to think about what message your website is sending to your visitors.
Below are 7 elements every artist website needs to build a large following of art collectors.
Responsive Website Design
Search engines like Google reward websites that provide customers with great user experience.
One way you can make sure that your audience has a great user experience on your site is by having a responsive design.
What is responsive design?
Responsive web design allows one design to respond to the device adaptively, and screen resolution seamlessly by using fluid containers which contract and expand allowing items, and elements to self-position on a page "responsively."
This will enable designers to design one site that works across all products. Making for better continuity and making a developers life a heck of a lot easier.
Your business website shouldn't be held back by who can use it depending on their supportive brand of mobile or tablet. Opening the market for potential new clients and better converting traffic.
(Source: Sitecentre)
For example, your website design might have three rows displayed on a PC. However, a mobile device is not large enough to fit three rows, so a responsive design will show your site as two rows and a smartphone will only display one row. This prevents the user from scrolling side to side to gather the information they are searching for. The bottom line is that your audience will be able to navigate through your site on any device.
The good news is that you do not have to be a web designer to have a responsive design.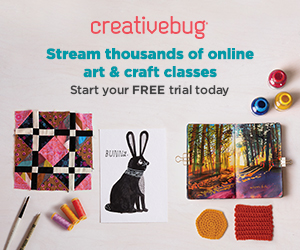 Painting Repeat Patterns by Hand: A Daily Practice by Cleo Papanikolas on Creativebug!
Most themes have a responsive design. However, if you have an older theme for your site, you might want to consider switching to a newer theme.
You will be able to improve your site's rankings and attract a broader range of art collectors by merely using a responsive theme for your artist website.
If you are in the market for a premium theme that you will never have to think about again take a look into StudioPress Themes for WordPress.
StudioPress Themes is much more than a responsive design. They have everything a business needs to operate a successful online business.
StudioPress Themes Features:
Search Engine Optimized (SEO)
Responsive Turnkey designs
Unlimited support
Unlimited updates
State-of-the-art security
Customize your site easily without sacrificing speed and so much more.
Click here to download The Genesis Guide for Absolute Beginners (PDF – 1.4 MB)
Social Share Buttons
Social media has made it possible for businesses of all sizes to reach a broader audience.
You can quickly build your audience on social media by placing social share buttons in the right places.
Make it easy for your audience to share your content and artwork on their favorite social media platforms by placing Pinterest, Twitter, Facebook, and Instagram social share links in places that are easy for them to click.
I have tried many social share plugins for my WordPress site.
I was lucky enough to stumble on Social Warfare.
Social Warfare is more than a social sharing plugin. Social Warfare makes it easy for you to manage what is being shared on all social media platforms. You will have total control of what will be posted, which will help you to build brand awareness on all social media platforms.
In just 3 months after installing Social Warfare, I have seen a 300% increase in social shares, and the number is still climbing.
Social Media Icons
You should also make it easy for your audience to follow you on your social media business pages.
Include social media icons on every page of your site. You can place them in the header or footer.
I prefer to have mine on the header, but you will want to experiment to see what works best for you.
StudioPress Themes for WordPress makes it easy to display social media icons. If you are using a different theme you will want to look into what they offer.
Call-To-Action
It is your job to direct your audience to where they should go after reading one of your posts. This is done by developing a robust call-to-action strategy.
First, you will want to have a clear picture of what you want to achieve with every piece of content you are publishing on your website. Your goal might be to sell a new piece of artwork you created, join your newsletter, or direct them to a page that shows your upcoming events.
Your call-to-action should direct them to what you would like them to do next.
Related Posts
Sell Art Online – Call-to-Action Strategy that Generates Sales
FAQ Page
There will be times when a visitor will have some questions about the products you offer.
An FAQ Page will make it easy for someone to gather the information they need before making a purchase.
The FAQ page has two benefits. The most important benefit is that you will be making it easy for your potential buyers to trust your business by describing your policies, and the second benefit is that you will not have to answer the same question over and over.
Related Post:
How to Write an FAQ Page – Art Marketing Basics
Your Story
Art collectors will spend more money on art when they feel connected to the artist and their artwork.
Share your story with blog posts. Bring your audience on your art journey.
Share with them how you got to where you are today and what your vision is for your future.
Easy To Navigate
Your artist website is your on-line brick and mortar store.
Make it easy for your audience to find what they are looking for.
Create categories that will direct them to specific areas of your site like your art gallery, FAQ page, "About Me" page Contact page, and so on. These links should be on the header of every page, so when your reader is finished reading your post, they can navigate to a different area.
A messy design will only discourage a person from staying on your site. Make your site inviting by keeping it clean and easy to navigate.
Conclusion:
Your artist website design is crucial for your online success.  The more professional your site is, the better your chance will be to land a sale and gain a loyal art collector.
The tips listed above will help you to be seen as having one of the best fine art websites online.
Use this post as a checklist to make sure your artist website has everything it needs to make it a pleasant shopping experience for your art collectors.
7 Elements Every Artist Website Needs Overview:
Responsive Website Design
Social Share Buttons
Social Media Icons
Call-To-Action
FAQ Page
Your Story
Easy To Navigate
Popular Art Marketing And Sales Tutorials
Below are some of the most famous art marketing courses that will grow your online art business:
Most Popular – How to Make a Living Selling What You Make by Megan Auman
Most Popular –  Build a Successful Creative Blog by April Bowles-Olin
How to Build a Business While Learning Your Craft by Megan Auman
Pinterest Marketing for Makers & Designers by Megan Auman
Disclaimer: This post may contain affiliate links. If you make a purchase by clicking on an affiliate link, Nevue Fine Art Marketing may earn an affiliate commission at no additional cost to you. Affiliate relationships include, but are not limited to, Bluehost, Tailwind, Skimlinks, SareASale and StudioPress. To learn more visit Affiliate Link Disclosure Policy
28 Day Blogging Challenge for Visual Artists
Are you ready to start building an online presence?
Available on Amazon or Download your copy today.
The Productive Artist How to Live Your Dreams
The right mindset and time management skills are essential for any business. These topics are often not talked about but are critical elements for your success. You will learn how to have a winning mindset and time management skills necessary for operating a successful art business.
Available at Amazon or Download your copy today.
Get More Done in Less Time The Part-time Artist
Proven strategies that will help you to get more work done in less time so you can sell more art and earn more money.
Available at Amazon or Download your copy today.
Did you enjoy this article? Don't forget to sign up for my free weekly newsletter.
You can also join me on:
Learn how to start, grow, and monetize your online art business.
Art Business Planners