Are you trying to market your artwork but find yourself spinning like a top? In this post, I will share with you 3 art marketing goals to help you succeed.
Dahlias Flower – Good Morning Sunshine  by Dave Nevue
3 Art Marketing Goals for Success
Finding yourself lost in the marketing world is easy. If you do not have a plan, you will find your competition passing you.
To have success, you need to set goals. Your marketing strategy will be based on your goals.  Your goals will provide the information that you need to pinpoint your marketing strategy.
There are a three art marketing goals for success that I would like to talk about. These three goals are the foundation for any artist's business. It does not matter if you would like to make extra income for vacations or if you are trying to support your family the goals are universal.
If you have already been selling your artwork, you already know that your art has to be seen multiple times before you land a sale. The right person at the right time will create a sale. It might even take the same person to see the same piece of art several times before they decide to purchase.
Here are the 3 art marketing goals you will want to work on to build a strong online art business.
Gain Exposure
One of your goals is to gain as much exposure as you can. The more times your art is viewed the greater your odds will be to land a sale. They say that artwork needs to be seen a certain amount of times before it will be sold. Make sure that your artwork is available to be seen everywhere.
Take this one goal and break it down into two categories.  You will need to have a marketing plan for your artwork to be seen in-person and online. Both marketing strategies are very different and should be planned carefully.
Marketing in-person:
Postcards
Brochures
Business cards
Flyers
These are just a few ideas for marketing in-person.
Marketing Art Online
Website
These are a few ideas for marketing your art online.
Have a check off list for all of the marketing ideas you come up with. When you have them in place you will need to study see what strategies are producing the best results. Reviewing what is working and what is not working will help you decide where you need to put your energy in.
Here are some posts to help get you started.
Artist Blog Startup: Step by Step
How to Create a Social Media Marketing Plan – Sell Art Online
Ultimate Email Marketing Guide for Selling Art Online
Build Credibility
Many artists will tell you that they would rather have 100 loyal customers rather than being seen by a thousand people who don't purchase your work.
What does this mean?
It means that it is easier to sell your art to loyal fans rather than trying to find new ones.
When you have a person that becomes a loyal customer do everything you can for them. They will be a key factor in growing your business.
How do you gain a loyal following? You need to build your credibility. People that spend a lot of money for art want to buy from an expert. You are the expert. You need to share information that will gain their trust in what you know and the values you have for your business.
A few ways to get started on building your credibility is to START A BLOG, write a book, create videos, teach a class and the list goes on. Pick one of these suggestions and get to work. When you have it up and running the way you wish, start on another way to build your credibility.
Find collectors
This might be the most challenging goal of the three. You will need to find information about the people that are interested in your niche. If you do not know what your NICHE is, it is important for your art business to take some time and figure what it is.
When you know what your niche is you will be able to target the people that are interested in your artwork. You will want to find what their interests are, gender, income, location, where they hang out on social media sites if they belong to groups and what blogs they enjoy.
All of this information will help you better market to the right collectors.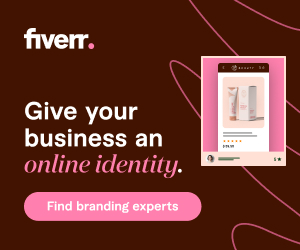 Disclaimer: This post may contain affiliate links. If you make a purchase by clicking on an affiliate link, Nevue Fine Art Marketing may earn an affiliate commission at no additional cost to you. Affiliate relationships include, but are not limited to, Bluehost, Tailwind, Skimlinks, SareASale and StudioPress. To learn more visit Affiliate Link Disclosure Policy
Conclusion:
These 3 art marketing goals are the foundation for everything that you will focus on. Take some time and design a marketing plan to achieve all of the 3 art marketing goals you now have.
You might also be interested in:
If you enjoyed this article don't forget to sign up for my free weekly newsletter.
You can also join me on:
Learn how to start, grow and monetize your online art business.
Over 100 videos, PDFs and eBooks to help you start and grow your online art business all for a low monthly membership fee.
New material added monthly.
More resources to help build your online art business. 
Art Marketing Resource – All of the tools I use and recommend for my online art business.
28 Day Blogging Challenge for Visual Artists
Are you ready to start building an online presence?
Take the challenge and join all of the other artists selling their art online.
 By Dave Nevue
Download your copy today, or Purchase on Amazon.
The Productive Artist How to Live Your Dreams The right mindset and time management skills are essential for any business. These topics are often not talked about but are key elements for your success. You will learn how to have a winning mindset and time management skills necessary for operating a successful art business. Available at Amazon or Download today.
For Art Bloggers
By Dave Nevue
This eBook will help you to get familiar with your WordPress Dashboard so you can focus on writing content that will attract potential buyers to your artwork. Download Today.
Graphite Drawing by Dave Nevue
Purchase Prints and Greeting Cards