Are you ready to take your blog to the next level with videos? Adding a video to your artist blog will reach an audience that prefers video content over just reading a text post. In this post, you will discover how easy it is to embed YouTube videos on WordPress so you can start building a sizable following.
Embed YouTube Videos on WordPress 
You have probably noticed how popular videos have become on YouTube and social media sites.
Videos are everywhere and many artists are doing very well building brand awareness by implementing videos in their art marketing strategy.
Best of all you can create videos right from your smartphone and it costs nothing to upload and embed YouTube videos on WordPress.
Would you like to reach a larger audience?
Creating a YouTube channel will help you to reach a new group of people interested in your artwork and it could also help your blog posts rank higher in the search engines.
How can videos help blogs rank higher in search engines?
Google wants to refer high-quality content people enjoy. One way Google knows if people are enjoying content is by how long they stay on a page. Videos will help you to keep your audience on your page for a longer period of time helping you to rank higher in the search results.
How to Embed YouTube Videos on WordPress 
If you have an older version of WordPress (2.9 or older) you are required to embed the code from the video site. Newer versions of WordPress have made it easier to embed YouTube Videos on WordPress due to video popularity.
Upload your video to YouTube.
After your video is uploaded Click Video Manager on the left of your YouTube dashboard.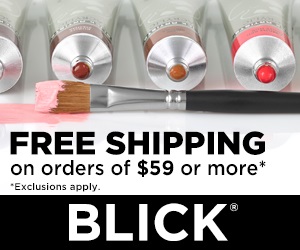 Disclaimer: This post may contain affiliate links. If you make a purchase by clicking on an affiliate link, Nevue Fine Art Marketing may earn an affiliate commission at no additional cost to you. Affiliate relationships include, but are not limited to, Bluehost, Tailwind, Skimlinks, SareASale and StudioPress. To learn more visit Affiliate Link Disclosure Policy
Locate the video you wish to embed to your blog post.
Click the Edit link associated with the video you wish to upload.
Click the Share Arrow on the top right of the video.
Click the Three Dots to direct you to more sharing options.
For New Versions of WordPress, copy the video URL and paste it into your post where you would like the video to be displayed.
Embed YouTube Videos to an Older Version of WordPress
For an Older WordPress Versions click the Embed link.
Copy the code.
Go to the post that you would like to embed the video.
Click Text. You will need to embed this code in the HTML section of your post. Paste the code where you wish the video to be displayed.
It is that easy! Now you have videos on your blog to share with a new audience that your blog will attract.
Learn all of the basics of WordPress
Are you new to WordPress?
There is a lot you can do with WordPress but once you have an understanding of the basics you will soon notice WordPress makes blogging and selling art easy.
If you would like to learn more about your WordPress site you might be interested in:
eBooks: