A marketing strategy is essential to any business plan, especially true for artists. In a world with so much competition, ensuring that as many people see your work as possible is essential.
There are many different marketing channels that artists can use to reach potential buyers, and it is important to choose the right mix of strategies to suit your goals.
While traditional marketing methods such as exhibitions and print advertising can be effective, online marketing is often more cost-effective and allows you to reach a wider audience.
Social media platforms such as Twitter and Facebook offer a great way to connect with potential customers and raise your brand awareness.
It can be challenging to know where to start with so many options.
However, any artist can develop a successful business strategy with little planning and creativity.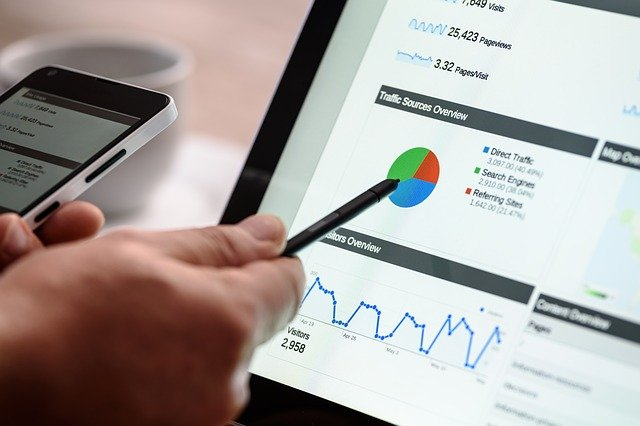 Disclaimer: This post may contain affiliate links. If you make a purchase by clicking on an affiliate link, Nevue Fine Art Marketing may earn an affiliate commission at no additional cost to you. Affiliate relationships include, but are not limited to, Bluehost, Tailwind, Skimlinks, SareASale and StudioPress. To learn more visit Affiliate Link Disclosure Policy
Why Do Many Artists Struggle With Their Marketing Efforts
Many artists struggle with promoting their work because they are unsure how to get started or what strategies will be most effective.
Artist marketing is a complex task, and there is no one-size-fits-all solution. However, some basic principles can help any artist develop a successful strategy for selling art.
First, it is crucial to understand your target audience clearly. Who are you trying to reach with your work? Once you know your audience, you can tailor your strategies to meet their needs and interests.
It is also essential to create a strong branding strategy. Your brand should communicate what makes you unique as an artist and attract your audience's attention.
Finally, you need to have a plan for getting your work in front of potential buyers. This may include exhibiting at art fairs, participating in open studios, or selling work online.
Is it easier To Be A Succesful Artist Today Than In The Past
It is no secret that marketing plays a significant role in the success of any artist, whether they are just starting or are already established in the industry. In the past, marketing was often an expensive and time-consuming process that was only accessible to those with deep pockets.
However, several affordable and effective marketing tools are available to artists of all budgets. Social media, for example, provides an immensely powerful platform for promoting one's work and connecting with potential fans.
The ubiquity of technology has also made it easier than ever to reach a global audience. In many ways, it could be argued that it is easier to be a successful artist today than in the past.
Of course, this is not to say that becoming a successful artist is easy – it still requires a great deal of hard work, dedication, and talent. However, the playing field has been leveled somewhat by new marketing technologies.
2 Marketing Strategies
Below are two strategies to help you get more website traffic from your targeted audience, increasing your art sales. Keep in mind that you will not see instant results. It will take time to build brand awareness and a following. However you can see great results with hard work, but you will want to write down your business goals before you start.
What do you want to accomplish in the next five or ten years?
Digital Marketing Strategy
It is more important than ever for artists to have a solid online presence in today's digital world. A strong digital marketing strategy can help you reach a wider audience, build brand awareness, and sell more art.
It can also be a great way to connect with other artists and art enthusiasts worldwide. While there are many benefits to having a digital plan, it is important to remember that creating and maintaining a successful online presence takes time and effort.
You will not see your desired results if you are not prepared to do the work. However, suppose you are willing to invest the time and energy into creating a robust digital marketing strategy. In that case, you will be rewarded with increased sales, greater exposure to your art, and lasting relationships with others in the arts community.
Content Marketing Strategy
A content marketing strategy is a plan for creating and distributing content that will attract, engage, and convert potential buyers into customers.
To develop a successful content strategy, you must start by understanding your audience and what they need and want from you. Once you know your audience, you can begin to create valuable, relevant, and engaging content that will speak to them directly.
Once you have created your content, you need to distribute it through channels that will reach your target audience.
This could include various social platforms, email marketing, or paid advertising.
Lastly, you need to measure the success of your content strategy to ensure that it achieves its desired results.
Popular Content Marketing Strategies
Content marketing is a strategic approach that focuses on creating and distributing valuable, relevant, and engaging content to attract and retain a clearly-defined audience — and, ultimately, to drive profitable customer action.
Several content marketing strategies businesses can use to achieve their business goals. Popular strategies include creating blog content, developing ebooks and whitepapers, producing infographics, and creating video content.
When creating content, it's essential to keep your target audience in mind and produce interesting, informative, and helpful material. Doing so can build trust and credibility with your audience, which will help you boost brand awareness and drive leads and sales.
Blog Post Ideas
One of the best ways to sell your work is to create a blog. By sharing your story and your process with potential buyers, you can create a connection beyond selling a single piece of art.
In addition, a blog is a great platform for promoting new work and for announcing upcoming events. To get the most out of your blog, it's important to post regularly and choose topics that appeal to your target audience.
Some popular ideas for artists' blog posts include behind-the-scenes looks at your studio, Step-by-step tutorials for completing a painting or other project, Tips for choosing the right frame or matting for a piece of art, and interviews with other artists.
By consistently providing interesting and informative content on your blog, you'll build a following of loyal fans interested in supporting your work.
Only Post High-Quality Content
It's important only to publish high-quality content online. Doing so ensures that your work is seen in its best light and that you're present as a professional artist.
High-quality content is more likely to be shared, liked, and commented on than low-quality content. This helps you reach a wider audience and build a stronger following.
By only publishing high-quality content, you make it more likely that someone will want to purchase your work or hire you for a commission. Therefore, investing time and effort into creating content that inspires customer interaction is essential for any artist who wants to succeed online.
Publish Relevant Content
Any artist who wants to be successful should be aware of the importance of only publishing content that is relevant to their brand.
In today's overcrowded and competitive marketplace, it is more important than ever for artists to ensure that their online presence is focused and concise. Every time artists publish something, whether a new piece of art or a blog post, they effectively take up space in the digital world.
If an artist's online presence is filled with irrelevant content, it will be much harder for them to gain attention and build a following.
On the other hand, if an artist ONLY publishes relevant content, they are much more likely to stand out from the crowd and attract the attention of potential fans. In short, if you want to be successful as an artist in the digital age, make sure that every piece of content you publish is relevant and useful to your audience.
Keyword Research
Regarding blogging, artists need to do more than just write about their work. They also need to ensure that their blog posts are properly optimized for search engines. This is where keyword research comes in.
By choosing the right keywords, artists can ensure that their blog posts are more likely to be found by potential fans and customers.
Keyword research can help artists understand what topics are most popular within their niche, allowing them to produce content that is more likely to be shared and read.
Social Media Marketing
Several social media marketing ideas can be helpful for artists selling art online. First and foremost, it is important to have a strong presence on social media platforms such as Facebook and Instagram.
Artists should post regularly and interact with their followers to build a strong community. Additionally, artists can use social media to promote sales and discounts or launch new products.
Strategies For Improving Customer Engagement
If you're looking to improve customer engagement on social platforms, here are a few strategies that can help:
1. Identify your target audience. Knowing who you're trying to reach with your social marketing efforts is important. Once you've identified your target audience, you can specifically tailor your content and message to them.
2. Use images and videos. People are visual creatures, so images and videos are a great way to capture their attention. Try to use high-quality visuals that are relevant to your brand and messaging.
3. Be responsive. Respond promptly when someone takes the time to comment on one of your posts or send you a message. Ignoring your customers will only lead to dissatisfaction and decreased engagement.
4. Use hashtags. Hashtags can be a great way to reach new people and get more eyes on your content. When using hashtags, use relevant, popular ones that will help you reach your target audience.
5. Run contests and giveaways. Who doesn't love free stuff? Running contests and giveaways is a great way to boost engagement on social media. Be sure to promote your contest or giveaway across all
Popular Social Media Channels
Several social media channels can be used to promote artwork, and the best platform for any artist will depend on their style and audience.
Some popular choices include Facebook, Instagram, Twitter, and Pinterest. Each of these platforms has its unique advantages.
For example, Facebook is great for building a community of fans and followers, while Instagram is a platform for visual content ideal for sharing images of artwork.
Twitter can be used to promote individual pieces and connect with other artists, and Pinterest is a visual platform that's perfect for showcasing collections of art.
No matter which social media channels you choose, the important thing is to be active and consistent in your postings.
Do some research to find out where your audience hangs out before creating multiple social media accounts.
Video Content Marketing
A video marketing plan can be a great way for artists to sell more art.
By creating and sharing engaging videos, artists can reach a wider audience and build a loyal following of potential customers.
Additionally, videos provide an opportunity to showcase artworks in detail and give viewers a sense of the artist's style and creative process.
It's high time for artists to take advantage of making authentic and creative videos using a simple online video editor without the need to buy expensive software or hiring video editing professionals.
When used effectively, video content marketing can be a powerful tool for driving sales and helping artists to achieve their business goals.
Customer Service
To build a successful art career, it is important to remember that providing great customer service is as important as creating great art.
Here are a few tips to help you provide outstanding customer service as an artist selling art online:
1. Be responsive to questions and concerns. Potential buyers want to know that you are available and willing to help if they have any questions or problems.
2. Be clear and concise in your communications. Ensure that your website and listings are easy to understand and free of typos or other errors.
3. Pack and ship your orders promptly and securely. Buyers should receive their purchases promptly, and you should ensure that the artwork arrives in perfect condition.
4. Offer a money-back guarantee. This shows buyers that you are confident in the quality of your artwork and provides them with peace of mind in case they are not satisfied with their purchase.
You can provide great customer service and build lasting relationships with your customers by following these tips.
Conclusion:
It takes great effort to drive more traffic to your website and gain new clients. By writing down your marketing goals and implementing different strategies, you can have your work seen by new customers worldwide. As a business owner, you will want to focus on building your audience and want to actor to existing customers.
FAQ
What are the four types of marketing strategies?
There are four types of marketing strategies: product, price, place, and promotion.
Product strategy is about creating a product that meets the needs of your target market.
Price strategy is about pricing your product to meet the needs of your target market.
Place strategy makes your product available to your target market through the right channels.
A promotion strategy promotes your product to your target market through the right channels.
Each type of strategy requires its own set of activities, and each type of marketing activity has its costs and benefits. The best strategy for your business will depend on several factors, including your business goals, target market, and budget.
What forms of marketing are the least successful?
There is no one-size-fits-all answer to this question, as the success of a marketing campaign depends on many factors, including the product or service being promoted, the target audience, and the budget.
However, some forms of marketing tend to be less successful than others. For example, direct mail campaigns can be costly and often have a low response rate. Similarly, television and radio ads can be expensive to produce and may only reach a limited audience.
In general, marketing campaigns that are personal and interactive tend to be more successful than impersonal and one-sided.
For example, a face-to-face conversation is more likely to result in a sale than a cold call, and an interactive website is more likely to generate leads than a static one.
By understanding the principles of effective marketing, businesses can create campaigns that are more likely to succeed.
You might also be interested in: