Are you distracted by all of the new marketing strategies that are being talked about on a daily basis? In this post, I would like to talk about 2 marketing strategies that are overlooked and how they can help you to grow your online art business.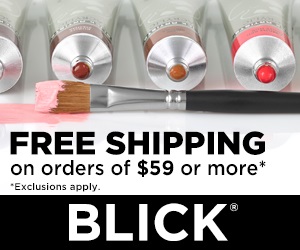 Disclaimer: This post may contain affiliate links. If you make a purchase by clicking on an affiliate link, Nevue Fine Art Marketing may earn an affiliate commission at no additional cost to you. Affiliate relationships include, but are not limited to, Bluehost, Tailwind, Skimlinks, SareASale and StudioPress. To learn more visit Affiliate Link Disclosure Policy
2 Marketing Strategies That are Overlooked
A debatable question is, "Is it easier to have an artist business in the 21st century?" In our world artists can be seen around the world. Once a piece of art is created it can be seen by thousands of eyes with the help of social media. 
Collectors now can purchase their favorite artwork while sitting on their coach. 
What are the best marketing strategies for today's businesses?
It is still the early 21st century, and the world is moving fast. 
If you look at how marketing was done in the 20th century compared to today's marketing strategies you could ask yourself, "How did we get here so fast?"
There is no question that technology is making this a fast-paced world.
How can today's artists build a successful business?
With the vast number of marketing strategies available, you could spend the entire week marketing. This raises a problem. 
If you are spending your entire week marketing, how are you creating work to sell?
The only way to succeed is to stay with the times. Or is it? 
I remember the days when people use to look up businesses in the yellow pages. 
If they had enough money to spare on marketing they would purchase a larger ad. That was one way that a business could show its reputation. If a business owned a large ad in the yellow pages, they must be good.
The phone book would only target a small demographic area. I am talking small compared to today's age. Today we can talk to anyone around the world.
Other than the yellow pages and local paper ads, building a business was built by word of mouth.
Other Marketing strategies would be TV commercials and billboards which only the larger companies could afford.
So what else could a small business do to be successful?
Their focus was on a clean store with great customer service. 
I need to say this again. A clean store with the great customer service kept their doors open.
I want to share a story with you.
I was 19 years old and promoted to be in charge of a department for a large chain supermarket. The company was the largest chain in Southern New England with 422 stores.
I was excited and eager to learn all about the business. Due to my competitive nature, I wanted to be the best. I wanted to have the best department in my district. Within one year I accomplished that.
The ride was not all smooth sailing. There was a learning curve that at times was difficult. My willingness to try new ideas, study the results and address the outcome is what made me reach my goals.
How did I grow my customer base to reach my goals?
There were two main goals that I had; the department had to be clean and offer top customer service. My employees knew my mission, and they worked hard with me to achieve this mission.
It took about six months for the customers to gain our trust. They soon started to know us all by name, and we would know their names as well. They would walk up to us with a smile, and we would greet them with a smile. We cared about them as if they were all old friends. They knew that if they had a question, we would be able to assist them.
Sales and profits continued to go up. It was a great feeling to be able to reach my goal in such a short time. I was then training others to become leaders in different locations.
I do not want you to get the wrong idea. It took a lot of work between marketing, learning about all of the products and the finance.
The main focus was customer service and a clean well-displayed department. That is what made the department grow. Those were my two main marketing strategies. 
2 Marketing Strategies
How can we take what I have learned almost thirty years ago and apply that to today's digital marketing?
I don't think people have changed much in the past 30 years.
Technology has changed how we live but not our core values.
Customer Service
All I read for today's marketing strategies is how to build traffic through social media. 
Take a look around. You will see how to build traffic with Facebook, Twitter, Pinterest, and the list goes on.
Is social media a curse or a blessing for marketers?
I believe it could be both depending on how it is handled. I believe that many businesses fail because they are not focusing on what matters for a business to be successful.
Customers should be the main priority. Without loyal customers, a business is sure to fail.
When you build a strong relationship with customers, your business will benefit from the use of social media.
Social media networks are for socializing not shopping. 
Many businesses overlook this important fact. They spend their energy on the latest "guaranteed way to increase traffic" hack for instant results. They soon realize that their efforts come up short.
It is more important for an artist to grow a relationship with their customers. Once trust is built between an artist and a collector, sales will occur.
Clean and Organized
A clean and organized store is welcoming to a customer walking in through the doors. That is the first impression, and it is very powerful.
The store should have a layout that makes it easy for the customer to find what they are looking for.
People are busy and time is valuable. A store that makes it a quick shopping experience shows that they have respect for their customers.
Have you ever been in a situation that you needed something in a hurry?
You run into a store and realize that you are spinning in circles trying to figure where the item you need is located.
Knowing that you do not have much time, you try to find someone that could help you. You are soon disappointed and frustrated when you realize that the workers do not know much more than you do. They are no help at all.
The outcome is you leave without the item that you needed. You lose valuable time. The business lost a customer.
How does this affect an artist that sells online?
That is a great question. If you focus on selling art online, you will not have customers that walk into a store.
Your objective, however, should be the same.
Your online presence should be easy to navigate, welcoming, clean, and organized.
The average time a person spends on a website is less than a minute. Your objective is to keep your readers on your site for as long as you can.
If you have your site set up where it is easy for the reader to find the information that they are looking for they will stay longer on your site.
This goes back to our first topic, customer service. Having a site that is designed for your customers is great customer service. You are building their trust.
Conclusion:
Although there is a lot you will learn over the years running your business, I believe that you should spend most of your energy focusing on customer service. Doing so will help you to build a strong foundation for your business. 
You might also be interested in:
How to Become an Expert Marketing Your Art
If you enjoyed this article don't forget to sign up for my free weekly newsletter.
You can also join me on:
Learn how to start, grow and monetize your online art business.
Over 100 videos, PDFs and eBooks to help you start and grow your online art business all for a low monthly membership fee.
New material added monthly.
More resources to help build your online art business. 
Art Marketing Resource – All of the tools I use and recommend for my online art business.
28 Day Blogging Challenge for Visual Artists
Are you ready to start building an online presence?
Take the challenge and join all of the other artists selling their art online.
 By Dave Nevue
Download your copy today, or Purchase on Amazon.
The Productive Artist How to Live Your Dreams The right mindset and time management skills are essential for any business. These topics are often not talked about but are key elements for your success. You will learn how to have a winning mindset and time management skills necessary for operating a successful art business. Available at Amazon or Download today.
For Art Bloggers
By Dave Nevue
This eBook will help you to get familiar with your WordPress Dashboard so you can focus on writing content that will attract potential buyers to your artwork. Download Today.
For Art Bloggers
by Dave Nevue
Optimize your WordPress site for the search engines.
What you will learn: What is SEO – WordPress Themes – WordPress Visibility Settings – URL Structures – WordPress SEO Plugins – WordPress Categories and Tags – SSL HTTPS
Graphite Drawing by Dave Nevue
Purchase Prints and Greeting Cards