Pinterest is a social media platform that allows users to share and discover new interests by saving and organizing images, or "pins," into virtual collections called "boards."
For artists, Pinterest can be an invaluable tool for promoting their work and connecting with new audiences. By creating boards dedicated to their art, artists can share their most recent projects and get feedback from other users.
Pinterest's search function allows users to discover new artists and art styles, making it a great way to reach art collectors worldwide.
Unlike some other social media channels, Pinterest is visual-based, it provides artists with an opportunity to showcase their work in a high-quality, professional manner.
Disclaimer: This post may contain affiliate links. If you make a purchase by clicking on an affiliate link, Nevue Fine Art Marketing may earn an affiliate commission at no additional cost to you. Affiliate relationships include, but are not limited to, Bluehost, Tailwind, Skimlinks, SareASale and StudioPress. To learn more visit Affiliate Link Disclosure Policy
Why Some Pinterest Users Struggle Marketing On Pinterest
Pinterest is a social media platform with over 430 million monthly users and 76.7% of those users are women.
Despite these impressive numbers, many bloggers and artists struggle to market on Pinterest.
Here are 3 reasons why:
The first reason is that Pinterest is a visual search engine. This can be both a good and bad thing for artists. On the one hand, it gives creative people a great opportunity to showcase their work. However, it also means that creative people have to be very strategic about the images they use and how they present them.
The second reason is that there are a lot of other businesses on Pinterest vying for attention. This can make it difficult for artists to stand out from the crowd. The key is to be creative with your boards and your pins and to make sure that your content is high-quality so it will be featured high in Pinterest's search engines.
The third reason is that Pinterest can be time-consuming. In order to be successful on Pinterest, you need to be willing to put in the time to pin regularly and build up a following. For some people, this simply isn't possible given their already busy schedules.
Despite these challenges, there are still many artists who find success on Pinterest. If you're willing to put in the effort
Can An Artist Sell Art On Pinterest
Yes, you can sell art on Pinterest. In fact, many people are successfully using this platform to sell their work.
Pinterest is a powerful marketing tool because it allows you to share your work with a large audience quickly and easily. Plus, Pinterest is a visual platform, so it's perfect for showcasing your artwork.
To sell art on Pinterest, you'll need to create an account and set up a profile. Then, you can start sharing your artwork by creating pins. When you create a pin, be sure to include a link back to your website or online shop. You can also add price information and other important details in the pin description.
If you want to reach even more people, you should consider creating a Pinterest ad. Ads on Pinterest are highly effective and can help you reach a wide audience.
So if you're looking for a way to sell your art online, be sure to give Pinterest a try.
Create A Pinterest Marketing Plan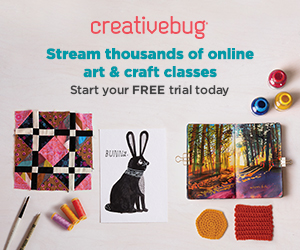 Painting Repeat Patterns by Hand: A Daily Practice by Cleo Papanikolas on Creativebug!
Before artists start promoting their art on Pinterest, it's important for them to have a marketing plan in place. This will ensure that they sell their art in the most effective way possible.
There are a few key things to consider when creating a marketing plan for selling art on Pinterest.
First, artists need to decide what kind of art they want to sell. Second, they need to figure out who their target audience is and what type of pins will appeal to them. Lastly, artists need to create pins that are high quality and visually appealing.
By taking the time to create a solid marketing plan, artists can increase their chances of selling their art on Pinterest.
Pinterest Marketing Strategy
Below are some easy-to-implement strategies that will help you to sell your art on Pinterest. Just like having your website rank high in Google search, it takes time to see results on Pinterest. But with consistent efforts, you will see more website traffic.
Make It Easy For People To Pin
As an artist, you can make it easy for your fans and followers to pin your blog posts and products on Pinterest by adding a Pinterest "Pin It" button to your website.
This button can be added to individual blog posts or products, or it can be added to your website's home page so that visitors can pin anything they like. Adding a "Pin It" button is a simple way to encourage people to share your work, and it can help you reach a wider audience.
In addition, you can use Pinterest to drive traffic to your website by creating boards that showcase your work.
The Importance Of Having A "Pin It" Button
One of the best ways to promote your work is through blog posts. An art blog is a great platform to create content about your business and share your artwork, and a pin it button can help to spread the word.
When you include a pin it button on your art blog, readers can easily share your work with their followers. This can help to increase traffic to your blog and generate new leads. In addition, a pin it button can also help to improve your Search Engine Optimization (SEO).
When users share your blog post, it creates backlinks to your website. This can help to improve your website's ranking in search results, making it more likely that new visitors will find your work. Including a "pin it" button on your blog is an easy way to promote your artwork and reach a wider audience.
Create A Pinterest Business Account
For artists, Pinterest can be a powerful tool for social media marketing. A Pinterest account allows you to create pins that link back to your website, Etsy shop, or online portfolio. This gives you a way to showcase your work and drive traffic to your site.
In addition, Pinterest is a visual platform that can help you attract new fans and followers. By creating eye-catching high-quality images, you can introduce your work to a wider audience and build your brand.
Related Post: Create a Pinterest Business Account Step by Step.
Create Pinterest Boards
Pinterest boards are collections of pictures and videos that you can create around a certain theme.
For example, you could have a board for art inspiration or one for art techniques you want to try.
You can also collaborate with other people on Pinterest group boards – for example, if you're planning a workshop, you could create a joint board with your partner where you both pin ideas.
To create boards, simply go to the Pinterest website and click on the "+" icon. Then, give your board a name and description, choose whether you want it to be public or private, and start adding pins.
You can also browse existing boards to get inspiration for your own.
Create Blog Categories
By creating blog categories for your boards, you can help potential customers find the content they're looking for more easily. In addition, using Pinterest helps to give your brand a more professional appearance and can help you to connect with other artists and potential customers.
When creating categories for your Pinterest boards, be sure to use keywords that accurately describe the content of your board. This will help people who are searching for specific content to find your board more easily on Pinterest's search bar.
In addition, make sure to include a link to your website or blog in the description of each board. This will help people who are interested in your work to find out more about your art business and what you have to offer.
Create Art Content Boards
When it comes to promoting and selling art on Pinterest, it pays to be strategic.
For artists who create both original paintings and limited edition prints, one way to maximize sales is to create separate Pinterest boards for each type of product. This way, potential buyers can easily see what is available for purchase and make an informed decision about which piece they would like to purchase.
Additionally, by keeping the two types of products separate, artists can more effectively target their marketing efforts toward buyers who are interested in a specific type of product.
Apply For Rich Pins
Rich pins are a type of pin that allows you to add extra information to your pins. This information can include the price of an item, the ingredients in a recipe, or the location of a business.
Rich pins are designed to help people get more out of their Pinterest experience by providing them with additional context about the things they're interested in. You can tell if a pin is a rich pin by looking for the extra information below the pin. If you see extra information, that means it's a rich pin.
Related Post: How to Enable Rich Pins on Pinterest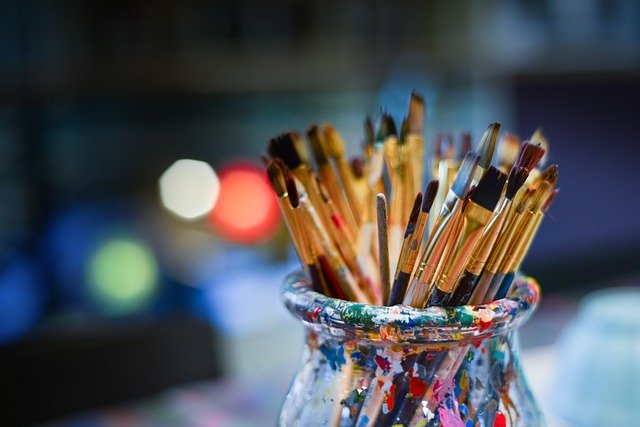 Follow And Learn from Other Artists
Before you can sell artwork online, you need to understand the basics of digital marketing. And one of the best ways to learn about digital marketing is to study other artists who are already selling paintings online.
By following these artists on Pinterest, you can get a behind-the-scenes look at how they promote their work and interact with potential customers.
In addition, you can also learn about the different platforms and tools that they use to sell their art.
By understanding the strategies that other artists are using to sell original art, you can develop your own unique approach that will help you stand out from the crowd.
So if you're serious about selling art online, make sure to follow several boards of your favorite artists on Pinterest.
Use A Pinterest Scheduling Tool
Not everyone is familiar with the benefits that a scheduling tool can bring to artists. For starters, it can help you to save time by allowing you to schedule your pins in advance. This means that you can spend less time on social media and more time creating new artworks.
In addition, a scheduling tool can also help you to reach a wider audience by giving you the ability to target specific demographics with your pins. For example, if you are an artist who creates abstract paintings, you can use a scheduling tool to ensure that your pins are seen by people who are interested in abstract art.
Finally, a Pinterest scheduling tool can also help you to track the performance of your pins over time. This information can be valuable in assessing the success of your marketing efforts and identifying areas for improvement so you can gain new followers.
Optimize Your Images For Pinterest
Catching people's attention when they scroll threw Pinterest's feed with high-quality images will help you to increase your art sales.
Here are some tips to help you optimize your images for maximum impact.
First, choose an image that is representative of your brand. Make sure it is high quality and visually appealing.
Next, choose a catchy headline that accurately describes the content of your image. You want to make sure your headline is clear and concise so it will rank high on Pinterest users' feeds.
Finally, make sure to include keywords in your description so that people can easily find your image when they are searching for something specific.
Related Post: Optimize and Hide Pinterest Images in a WordPress Post.
Infographics
Infographics tend to perform very well on Pinterest.
It is a fast-paced world and people are searching to gather important information quickly.
Here is an inspiring story by Andreea Ayers and how she got over 300,000 repins on an infographic she posted.
You might want to consider using infographics on your account if they could help build your brand.
Name Your Images
If you want your images to be found online you have to name them.
This can be done when you are saving the image on your PC.
All you have to do is save the image with keywords that describe the images with hyphens that separate each word.
For example, "focus-jaguar-pastel-painting-dave-nevue"
When you upload an image to Pinterest (or your website), the text you saved becomes the description of the image. The text explains to Google what the image is. Google can then suggest the image to people searching for that particular type of image.
Optimize Your Pinterest Account For SEO
SEO is not just for your artist blog. It is also relevant for your online art gallery and social media networks.
Choose your business name wisely.
Optimize the "About" section with keywords.
Include links back to your website.
Optimize your boards and pins with keywords.
Make sure the images have alt text.
Use keywords your target audience uses.
Optimize Your Boards
If you want your boards to be found by a new audience, you will have to optimize them for the search engines.
Include keywords in the title of the board.
Write a keyword-rich description that explains what the board is about.
Optimize Your Business Profile
You need to get your name and your work out there, and you need to make it easy for potential buyers to find you if you wish to sell art on the largest social media platforms online. Pinterest can be a powerful tool in your marketing arsenal, but only if you use it correctly.
Here are some tips for optimizing your Pinterest profile:
First, choose a good username that reflects your brand. Something simple and memorable is ideal.
Next, add a clear profile picture. This could be a headshot or a logo – whatever will help people to recognize you.
Then, fill out your bio.
Include keywords that describe your work, so that people searching for specific terms will be able to find you.
Finally, make sure to link back to your website or online shop from your profile. That way, people who are interested in buying your work will be able to do so with just a few clicks.
By following these simple tips, you can make sure that your Pinterest profile is working hard for you – attracting new fans and helping to boost your sales.
Promote Your Pinterest Boards
There are a few different ways that you can go about promoting your Pinterest business account and getting more followers.
First, make sure that your account is set up correctly and that all of your information is filled out. This includes your business name, website, description, and profile picture.
Then, start creating high-quality pins that are targeted to your niche audience and a particular topic. Be sure to use keywords in your pin descriptions so that people can find your pins when they search for them.
Additionally, link your pins to your website, blog, and other business accounts so that people can learn more about your business.
Finally, be active on Pinterest by liking and commenting on other people's pins. This will help to get your name out there and attract a new Pinterest audience.
How Many Different Boards Can You Have
You can have an unlimited number of boards on Pinterest. However, you may want to limit the number of boards for a couple of reasons.
First, it can be difficult to keep track of too many boards.
Second, you want a Pinterest board to be focused so that it is clear for other users to understand and follow. For example, if you are an artist, you might want to have separate boards for different mediums, styles, or subject matters.
Keep Up-to-Date With Pinterest News
The last tip I would like to cover is to stay on top of all the changes Pinterest is making. Take advantage of all the new features they are rolling out.
You can easily know what is going on by signing up for my free newsletter.
Final Thoughts On Pinterest Business Tips
Selling art online is all about making people aware that you have art for sale.
Starting a Pinterest Business Account is one more way you can build an online audience.
Try all of the Pinterest tips mentioned like following a group board, adding a pin description applying for rich pins, creating related pins, following other Pinterest users, and learning about Pinterest's algorithm above to see what works best for you.
The key differences between successful people on Pinterest and those who struggle are the efforts they put into it. Marketing on Pinterest is a creative process. Many users will only post the artwork they have created and not posts about their art business.
It is important to create your own content that will separate you from all of the other people trying to sell products online. Following the tips above will help to have your content rank high in the Pinterest search engine which will have your content seen by more people.
You Might Also Be Interested In: