If you're an artist, there's a good chance you've experienced art block at some point. The feeling of frustration and anxiety comes when you can't seem to create anything new or exciting. But don't worry. It happens to everyone! And there are plenty of ways to overcome it. In this blog post, we'll explore 10 ways you get past the art block and start creating beautiful art again.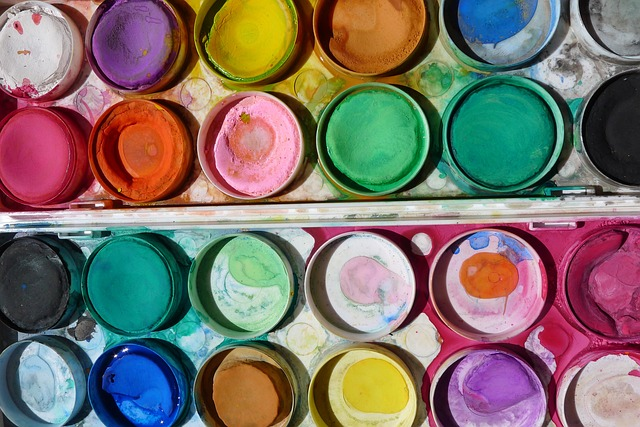 Disclaimer: This post may contain affiliate links. If you make a purchase by clicking on an affiliate link, Nevue Fine Art Marketing may earn an affiliate commission at no additional cost to you. Affiliate relationships include, but are not limited to, Bluehost, Tailwind, Skimlinks, SareASale and StudioPress. To learn more visit Affiliate Link Disclosure Policy
Causes Of Art Blocks
One of the most common obstacles that artists face is an art block. It's a feeling of being creatively stuck and can manifest itself in many different ways, from complete artist paralysis to creative fatigue or lack of motivation or inspiration.
An art block usually occurs when an artist feels overwhelmed due to trying to take on too many projects simultaneously, having too high expectations for their artwork, or believing they are not talented enough. Another major cause is fear: fear of failure, fear of judgment, fear of taking risks, etc. Ultimately, it boils down to how well we handle these challenging moments while creating artwork; if we can remain patient and identify the source of our creativity roadblocks, then there's no reason these blocks should prevent us from continuing our artistic pursuits.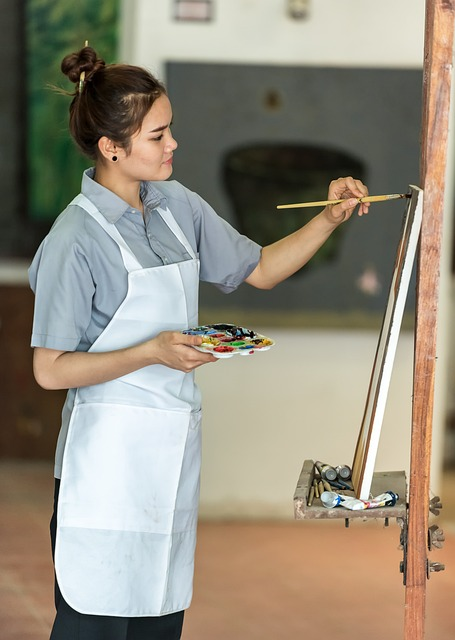 Imposter Syndrome and Artist's Block
Creativity can be tricky, especially when it feels like the spark has been extinguished. Imposter Syndrome and Artist's Block are two genuine phenomena that many creatives experience – they don't necessarily manifest in the same way for everyone. Still, they can both harm creativity.
Imposter Syndrome is often felt as an overwhelming sense of self-doubt; this might lead to creatives feeling too insecure about representing their work or producing anything new. Similarly, Artist's Block often lies in fear of creating something not up to one's own standards – whether or not other people might accept it is secondary.
Exploring different remedies for Imposter Syndrome and Artist's Block can help nurture that creative spark and provide the confidence needed to move forward in your craft.
Understanding Artist's Block
Before overcoming an artist's block, you need to understand what causes a creative block.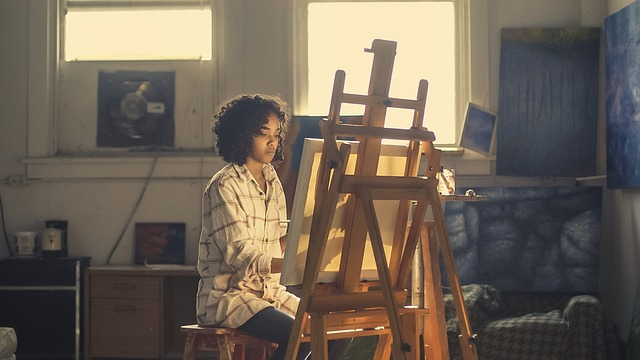 Lack of Skill
The feeling of not having any ideas or feeling unable to complete a project is known as artist's block. This can result from a lack of skill – if you have been away from your chosen art form for too long and have lost familiarity with the techniques and methods, getting back up to speed can be challenging.
A lack of skill can also manifest itself when taking on more complex projects than you are familiar with. This further contributes to feeling overwhelmed or uncertain about where to begin. To handle this issue, start by breaking down the task into manageable chunks and focusing on small steps so you don't become overwhelmed. Practicing short sessions over a while will help you regain your confidence and allow you to bring your artistic vision alive.
Making The Wrong Kind of Art
Understanding an artist's block often requires a deep dive into one's own creative process. Sometimes, it may feel like all your creative juices are completely drying up, but for most people, this means making the wrong kind of art to the point that it disrupts the entire process.
With artist's block, you're not only creating art that doesn't feel satisfying or inspiring but also not allowing yourself to get out of the slump. As such, it is essential to realize that what needs to be done to move forward is changing your perspective as well as your approach: explore a new medium or topic, attempt an entirely new angle and technique, and actively challenge yourself to find ways in which you can overcome artist's block.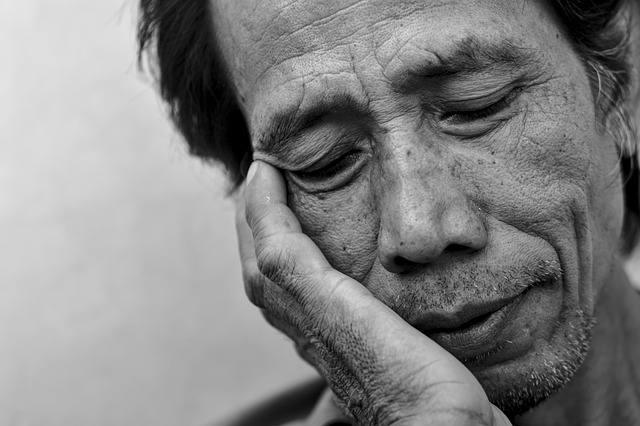 Mental and Physical Exhaustion
Mental and Physical Exhaustion are the most common reasons working artists experience blocks in their creativity. To combat this issue, artists should take breaks and practice self-care to build up a surplus of mental and physical energy. This could include taking a walk or journaling and meditating daily, sleeping 8 hours every night, and eating healthy meals. Being mindful of one's energy levels is essential to understanding creative block and getting back on track to maintain productivity.
Fear of Judgement or Criticism
For many artists, fear of judgment or criticism can be one of the primary causes of creative block. When we believe people will judge our work harshly or negatively, it can intimidate us from taking creative risks or even completing a project altogether. This fear and insecurity are pretty natural; no matter how talented we are at creating art, there is always room for improvement, and viewers may have different perspectives than us.
To help overcome this type of art block, try to focus not on what other people will think but on setting achievable goals and looking back at past successes as evidence that you can achieve more. Rather than letting yourself feel overwhelmed by perfectionism, focus on embracing mistakes and learning from them – treating them as experiences that help shape future success instead of setbacks. A positive mindset will keep the creative engining running.
Related Post: What Is Art Block
10 Ways To Overcome Art Block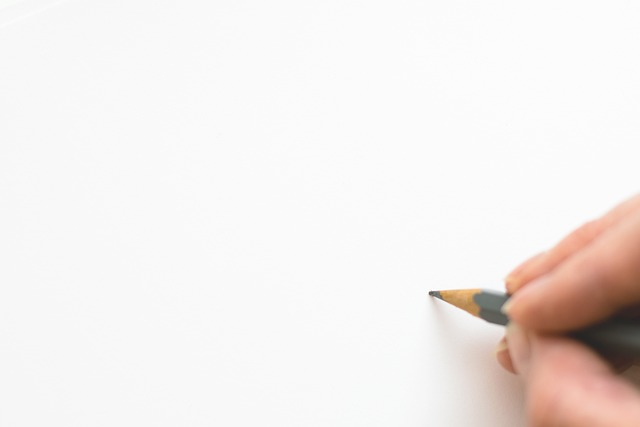 Make Pictures Out of Doodles
One creative way to overcome art block is by making pictures from doodles. Start with some random scribbles and see if any shapes suggest anything interesting. Transform these by adding more detail or connecting them, and eventually.
Doodling gives the artist all the creative freedom to combine basic forms and create something unique. The process doesn't need to take a very long time. Free-flowing doodles only need a few minutes of undivided attention and can help re-spark creativity in artists who feel stuck in their work.
Find Drawing Prompts
If you're feeling stuck for an idea, don't fret. Finding drawing prompts can help unlock creative solutions. Try searching online for creative projects and inspiration or joining a community of other artists who share their work and helpful suggestions to stimulate your imagination.
You can also join art challenges that provide art prompts to help keep your creative engine roaring.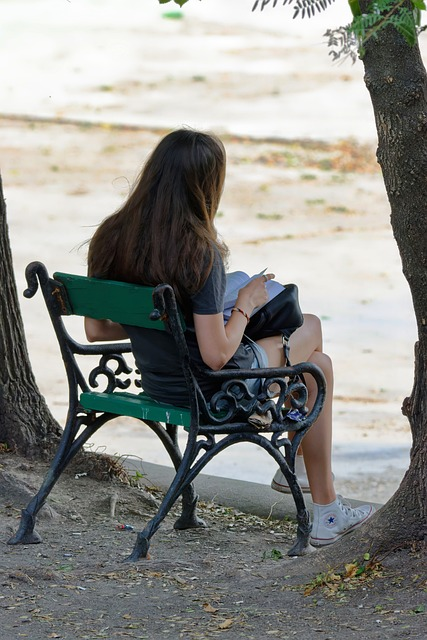 Take a Break to Get Out of Your Creative Block
Sometimes, the best way to overcome creative blocks is to take a break. This can be physically leaving your workspace or mentally disconnecting from your art project for some time. It's important to leave yourself some space and remember that you don't always have to run at full force all the time. Taking time away from your art can refresh your creativity and help you re-establish the motivation needed to tackle projects in more enthusiastic ways than before. Even if it feels like you're spinning your wheels, a few moments away can do wonders when coming back with an open mind and ready imagination.
Making False Comparisons With other Artists'
Making false comparisons with other artists can be a double-edged sword in overcoming the dreaded artist's block. On the one hand, looking at another artist's work can be a powerful source of artistic inspiration and ideas that can help spark your creative engine. On the flip side, however, it can also lead to self-doubt and inadequacy, especially if the images you're viewing are far more advanced than your current skill level.
To prevent this downward spiral, focus on what other artists have done differently rather than how their skill sets or talent surpass yours. This helps to remind you that there are many paths one can take towards creating art, so instead of comparing yourself to others, do the same creative activities they do, like attending workshops or experimenting with unfamiliar mediums. By evaluating these differences, you might find something that works well for you, allowing you to break out of your creative block and explore new creative directions.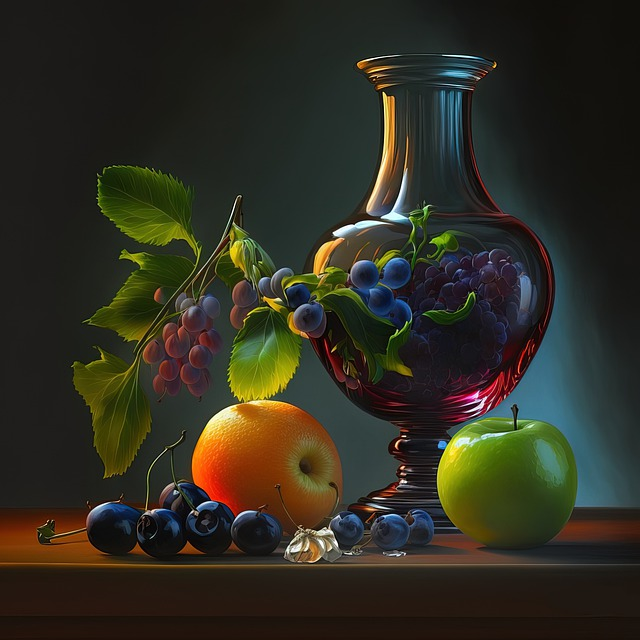 Do Many Studies of One Subject
One powerful and often overlooked way to break through a creative rut is to do many studies of the same subject. Studying a single topic multiple times gives artists new perspectives on the same object or scene, allowing them to see details or nuances that may not have been obvious at first glance.
The study process also helps build character interpretation, hone observation skills, and learn from mistakes made in each attempt. Doing several studies can provide valuable insights into how certain elements contribute to the overall composition, creating different emotions and moods in artworks. This method allows creators to develop a personal style while exploring various media and techniques. So if you're stuck in an artistic rut, consider doing several studies of one subject to get your creative juices flowing.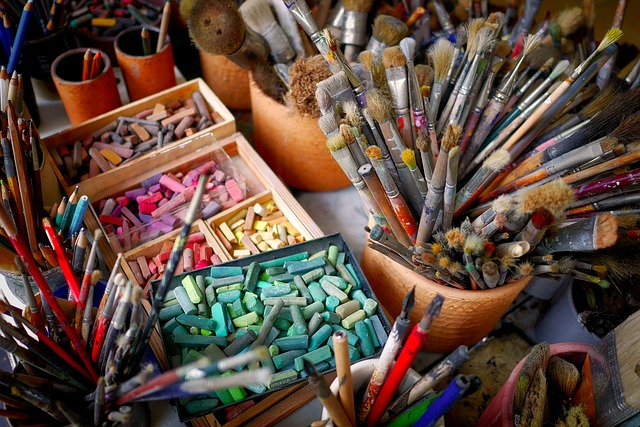 Change Up Your Creative Space
One of the best ways to kick-start your creativity is to change your creative environment. Whether you're a professional artist who works at home or in a public space, making minor adjustments can make a huge difference.
Consider switching up the colors, lighting, or textures around you – colors can be compelling since they have been found to influence moods and affect how we think. In addition, temperature and sound can also play an essential role in creating a positive artistic atmosphere; warm colors typically evoke feelings of relaxation, while cool colors can heighten alertness and activity.
Enrol In Art Classes
Enrolling in art classes is a great way to help you with your next creative project. Learning from experienced and knowledgeable professional artists can help expand your understanding of the medium and materials while also introducing you to new techniques that occasionally give us a more direct connection with our creativity.
Art classes can be found at various levels – online like Skillshare and offline – ranging from beginner courses to more advanced instruction. Through all these resources, one can find everything they need to help push through their creative bumps in the road.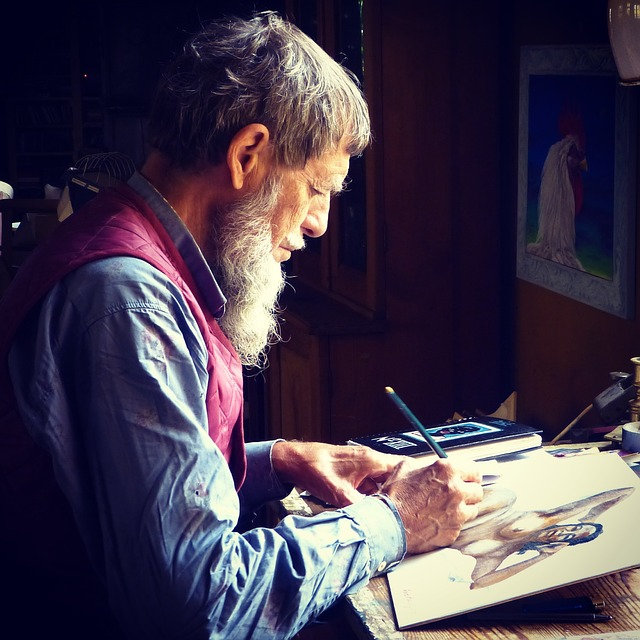 Socialize With Other Artists
Socializing with other artists can help you break through the barriers of art block. Surrounding yourself with other creatives can stimulate and motivate you to keep going. Consider attending an art show, joining a drawing or painting class, or finding an artist on social media with work you admire.
Being around other people experiencing the same struggles can help you recognize where you're getting stuck and give you new ideas for approaching your projects. Sharing tips, trading stories, and exchanging constructive criticism in a supportive environment may be just what's needed to power through any creative obstacles and build confidence in yourself as an artist.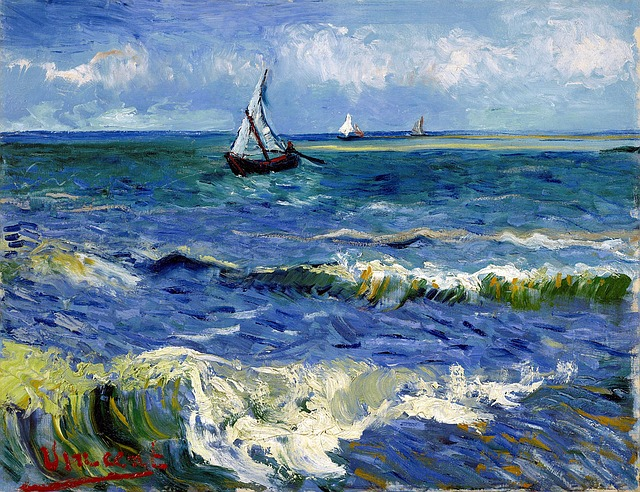 Study Your Favourite Artists
One of the best ways to overcome art block is by studying your favorite artists. Researching their works, techniques, and styles can help spark creativity. Not only do you learn more about an artist's work and gain valuable insight into their process, but it has been said that when analyzing an artist, one indirectly studies themselves as well.
Considering perspective in composition and understanding elements like value or color can help contribute to a dynamic visual language which allows for more fluidity in the ideas being expressed. Dedicating time to the study of your chosen artist will provide more excellent insight into topics such as personal aesthetics and visual representation while simultaneously inspiring new directions within your work.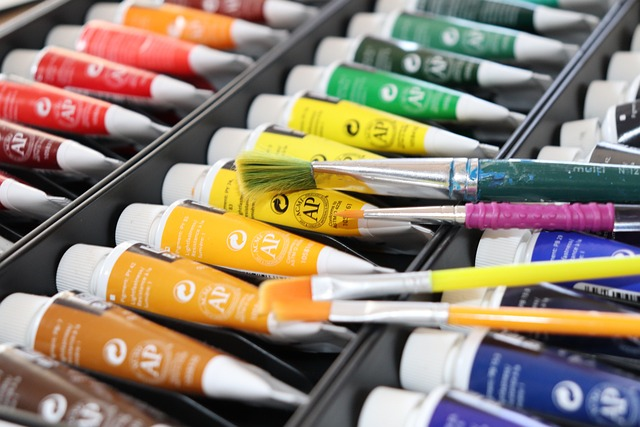 Change Your Medium to Change Your Outlook
For many creatives, feeling stuck happens all too often. Nothing seems to come naturally, and ideas just aren't flowing. As it is often referred to, art block is something we all experience once in a while. One of the best ways to break out of this slump is by switching up your medium. Creative exercises such as painting with a brush when you typically use a pen or sketching when you usually draw digitally can be incredibly helpful.
Doing something new can give home that comfort of familiarity that allows you to push boundaries without much anxiety. Additionally, a change in medium can lend itself to different visions and ideas that weren't available on the same plateau. A new toolbox for your creativity can lead to exciting and innovative works. Go to your favorite art store, look for an art supply you have never used, and try creating something new.
Art Block – Final Thoughts
Creative blocks can be frustrating and discouraging, especially for those who rely on art as their primary source of income. However, there are several things one can do to help break through the barriers of artistic block. You can find the inspiration to keep creating through classes, socializing with other artists, studying your favorite traditional artist, and switching up your medium. We can all break through those walls with discipline and dedication and continue our artistic pursuits.
Related Posts:
Art Block Exercises – Overcome Art Block
Artist Mindset: Success Is All In Your Head
Breaking The Fear Start Selling Your Art
Unleashing Your Inner Artist: 6 Unique Artist Block Ideas And Solutions
Drawing Challenges to Help You Take Your Art to the Next Level