Are you interested in selling your art? Do you wonder, "How much you should I charge for your art?" In this post, you will discover 10 tips on pricing your art so you can build an online art business quicker.
Disclaimer: This post may contain affiliate links. If you make a purchase by clicking on an affiliate link, Nevue Fine Art Marketing may earn an affiliate commission at no additional cost to you. Affiliate relationships include, but are not limited to, Bluehost, Tailwind, Skimlinks, SareASale and StudioPress. To learn more visit Affiliate Link Disclosure Policy
"Any fool can paint a picture, but it takes a wise person to be able to sell it."
~Samuel Butler
10 Tips for Pricing Your Art
When I started my art business my main objective was to build brand awareness.
My online art business all started with hand-painted custom signs.
After two years of learning how to market online and hard work on creating different styles of signs, I was able to showcase over 300 sayings.
My success started when I offered the customers the choice of different colors and font styles.
At the prime of the business, I was shipping out hundreds of signs a week around the world.
It got to the point where I was contemplating hiring help and a facility to work out of.
I was very proud of building a business with that amount of success within two years, but I still wanted more.
I wanted to start a different art business.
My true passion is creating art with graphite, pastels, and pyrography.
I stopped the sign business and I am now fully devoted to graphite, pastels and pyrography art and am building a successful business with it.
I have it all.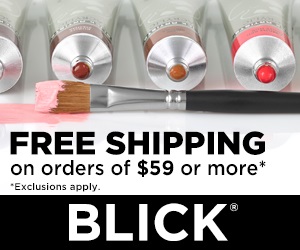 I have a wonderful family and a successful art business.
Why am I telling you my story?
I want you to know that dreams do come true.
You can create a successful art business too.
You just have to have big dreams, believe in yourself and work towards your dreams.
Pricing Your Art – Plan
I am assuming you already have a vision and goals written out for your art business.
Now is the time to develop plans that will have you reach your goals.
Would you like to build an online brand presence quickly?
The first step is developing a strategic pricing strategy.
I have learned early on that successful art sales begins with consistent pricing.
The million-dollar question is, "How do you put a price on your time and artistic skills?"
The best way to get started is with a pricing formula.
Once you know what pricing strategy works best for your art business, you will be able to develop an art pricing strategy that will both sell your art and make a profit.
Do you know how much profit you would like to receive for selling a piece of art?
Take some time to figure this out.
The number you come up with will not be your starting price. You will have to price your art lower when you are starting your online art business.
A competitive pricing strategy will help you to build an online presence fast. Increasing your prices gradually will have you to reach your final goals quicker.
For more information on pricing your artwork for a profit visit – How To Calculate The Selling Price Of A Product
Pricing Your Art – Strategy
Below is a pricing strategy to help get you started:
End in mind – Have a clear vision of your end goal. Know exactly how much you would like to be able to price your art at the prime of your business. This will give you the information that you will need to market your business.
Set a timeline – Set a goal of when you would like to accomplish this goal.
Be realistic – Be realistic in your goals. There will be many factors that will play in the pricing of your artwork.
Start low – You will need to build your name. Even if your artwork is worth more money, in the beginning, it does not matter if no one knows about you. You will need to build your name and brand.
Research your niche – Research what other artists are selling their art for. You will also want to know how long they have been selling.
Be flexible at first – At first, it is all trial and error. You will need to adjust your pricing until you find the magic number that will have you selling your work when it is complete.
Keep accurate records – This will be the most valuable information for you. You will want to assess your records every week to be able to adjust your pricing.
Keep an eye on the economy – You will want to know the growth of the economy so you can keep increasing your prices. There might be times when you will need to lower your prices if the economy is not good. Your pricing should be to sell not personal pride.
Yearly growth – Increase your prices every year. Increase the price based on the percentage of economic growth for that year.
Reward your loyal customers – Your loyal customers are the people who are building your business with you. You can show them how grateful you are by offering them specials.
Conclusion
To build a business you need to have people learn about what you have to offer. After building a following and trust your work will be in demand. Your pricing will be based on your brand's value.
Popular Art Marketing And Sales Tutorials
Below are some of the most famous art marketing courses that will grow your online art business:
Most Popular – How to Make a Living Selling What You Make by Megan Auman
Most Popular – Build a Successful Creative Blog by April Bowles-Olin
How to Build a Business While Learning Your Craft by Megan Auman
Pinterest Marketing for Makers & Designers by Megan Auman
Did you enjoy this article? Don't forget to sign up for my free weekly newsletter.
You can also join me on:
Learn how to start, grow and monetize your online art business.
Art Business Planners